TECUMSEH CHILDCARE PROGRAM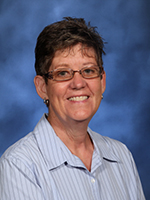 The Tecumseh Public Schools Childcare Program exists to meet the needs of the children and families, provide an enjoyable learning environment that is supportive physically, emotionally, and intellectually while giving them the opportunity to make new friends and have fun.
Tecumseh
Compass
Learning Center
Room 1120
307 N. Maumee St.
Tecumseh, MI
517-423-1105 x6353

Tecumseh
North
Early Learning Center
Room 301
600 Adrian St.
Tecumseh, MI
517-423-9744 x5150

Tecumseh
South
Early Learning Center
Room 104
2780 Sutton Rd.
Adrian, MI
517-423-2367 x4301
Services Offered

Care for young 5s up to 12, with limited care for those families in the preschool program. Care is also provided on delay mornings, school cancellation days, early release days, winter break, spring break and over the summer.
Hours of Operation
Monday through Friday
Before School - 6:30am-9am
After School - 3:30pm-5:30pm
All Day Program - 6:30am-5:30pm
Requirements
Families must pre-register before using the childcare program. A $20 registration fee is required at time of registration to reserve placement. Tuition is paid monthly.
TPS Childcare is licensed by the State of Michigan. Call 517-423-1105 for more information or to register.