Tecumseh Public Schools has the best interests of our learners at the forefront of all we do and we are committed to creating experiences and providing opportunities that prepare students for lifelong learning. Here at TPS, it's Every Student. Every Day.

Our curriculum supports the creation of customized learning paths using personalized and project-based learning. The flexible structures of a customized learning system allow learners to explore their gifts and talents, making learning relevant. Learners are met at their level, challenged daily, realize success, and are excited to come to school.
Tecumseh Acres and Sutton Early Learning Centers
Young 5s-Grade 2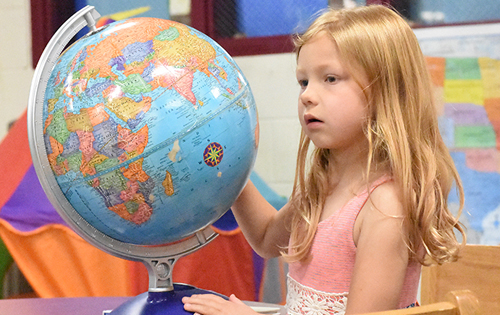 › Learners build foundational educational skills.
› Learning takes place at learner's individual developmental level.
› Opportunities are provided for creative thinking, problem-solving, collaboration, and reflection.
› Individual goals, interests, and learning styles guide learning experiences.
Herrick Park and Patterson Intermediate Learning Centers
Grades 3-4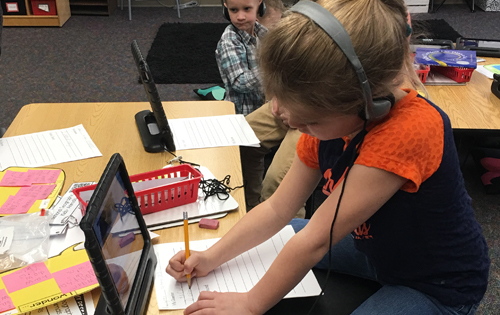 › Personalized learning opportunities allow learners to reach their greatest potential.
› Learners concentrate on real-life problem-solving, authentic learning, and creative thinking.
› Learning facilitators strive to connect with students on a personal level to create a safe, positive, and respectful learning environment.
Tecumseh Middle School
Grades 5-8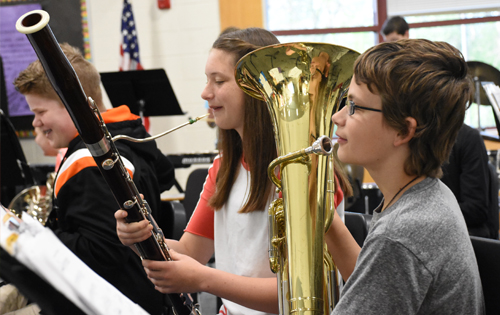 › Learners are immersed in a learning environment that integrates all core content areas with hands-on learning opportunities.
› Learning facilitators lead learners through lessons and activities related to real-world problems.
› Learners use skills learned to explore individual topics, building independence, collaboration and critical thinking skills.
Tecumseh High School
Grades 9-12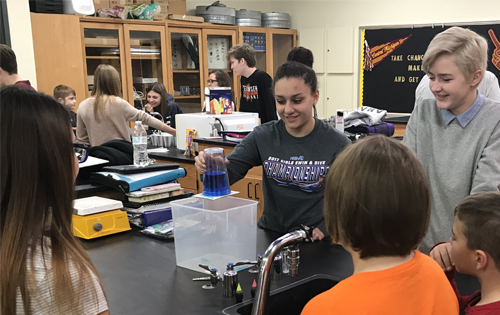 › Rigorous academic courses and programs prepare learners for post-secondary education and training.
› Every learner is encouraged to explore his or her unique talents, interests, and goals.
› Individualized learning through multiple learning pathways offer flexibility and unique opportunities to challenge learners.
› Community partnerships provide career exploration through job shadowing, mentorship, employment, and volunteerism.
We invite you to learn more about each of our learning centers by visiting their individual pages on this site. Please feel free to contact the building administrator for any questions you may have, or to schedule a personalized tour.