Tecumseh High School has earned a rank in the top 17% of public high schools in the U.S. and took the No. 1 spot in the Adrian metropolitan area. That's according to a recent analysis of nearly 18,000 high schools nationwide.
U.S. News & World Report released its annual rankings recently, listing Tecumseh High School No. 3,011 of nearly 18,000 eligible schools. By earning a national ranking in the top 40%, THS achieved status as a U.S. News 'Best High School.'
The rank is featured in the 2021 edition of U.S. News & World Report's 'Best High Schools in the United States' digital publication.
The school, which currently serves almost 800 students in grades 9 through 12, also ranked in the 'Best High Schools' in Michigan, placing 106th out of 1,149 ranked high schools in the state, according to the analysis.
The high school received a scorecard of 83.4 out of 100. Among its achievements, the organization said, was the rate among advanced-placement learners, with 42% off all students taking at least one AP exam and 35% passing at least one AP exam. The school also boosts a graduation rate of 96%.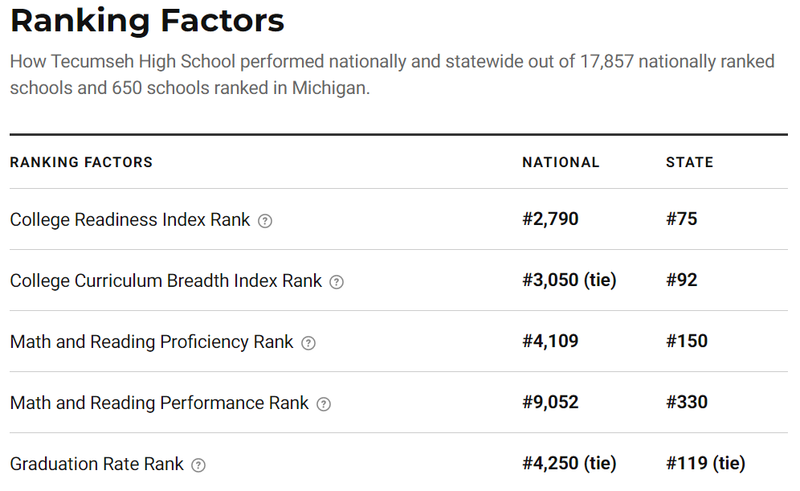 U.S. News has published detailed information on more than 24,000 public high schools, including school-specific data on enrollment, student ethnicity, location, school type and results of state assessments, as well as Advanced Placement and International Baccalaureate tests.