Months after being approved by the Tecumseh Public Schools Board of Education, a district baseball field has officially been dedicated to a member of the 1981 varsity baseball team.
Nicknamed "The Bowl," which is located at Tecumseh Middle School, it is now known as Naha Baseball Stadium. The stadium is named after Derek Nahabedian, whose nickname was "Naha." He was a star player on the 1981 team that finished runner-up in the state championship.
Nahabedian was a pitcher on the team. He died of colon cancer on July 2, 2020. He was just 57-years-old. He leaves behind his wife and two young sons.
On Saturday, October 2nd, all the hard work and dedication of his former teammates paid off. Championed by his former teammates, a dedication ceremony was held at the field, unveiling the stadium's new name and a plaque attached to a stone at the top of the field to honor Nahabedian. Nahabedian's family and former teammates were on hand for the ceremony.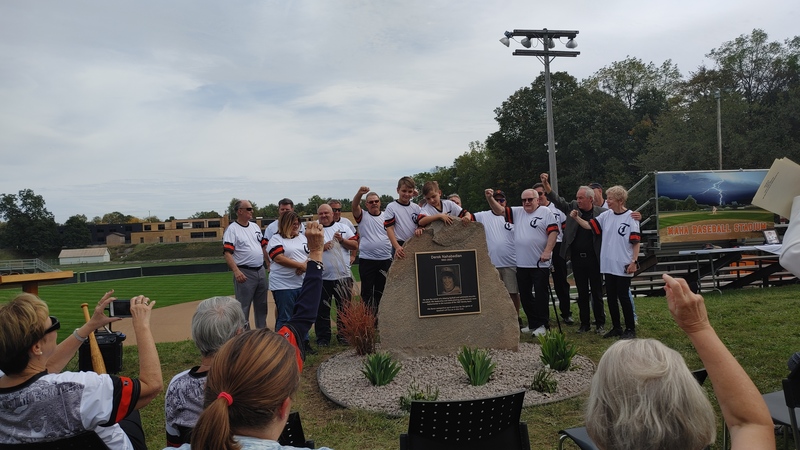 During the regular board meeting on Tuesday (Oct. 11), Superintendent Rick Hilderley made it a point to mention everything that went into making this happen and those behind the effort.
"This group of people prepared the field, there were some repairs, some peat work," said Superintendent Hilderley. "The day of the dedication the field was in shape, mowed, lined and looked wonderful."
Superintendent Hilderley says the group was responsible for upgrades at the stadium in order to have the presentation ready.
"I went to the dedication ceremony and it was beautiful. The ceremony was beautiful, the family was beautiful, it was really well done," said Board of Education secretary Rebecca Brooks.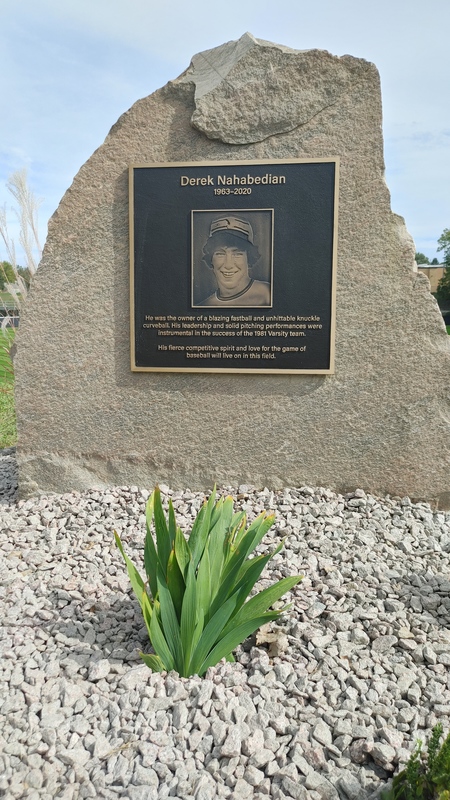 The effort to have the field renamed after the loss of their teammate started late 2020/early 2021. Back in January, a group of teammates gave a presentation to the TPS Board of Education in hopes of having the field renamed. They also wrote a letter to the superintendent and board members.
At the presentation earlier this year, his teammates touched on what kind of guy Nahabedian was.
"Just like a lot of Tecumseh baseball players, he was a nice guy, very unique. Had a tragedy this past year as far as getting colon cancer. But this year is our 40th anniversary, the 1981 team. And we were going to throw a celebration party but he had passed away before the party," said Tim Smith, former teammate of Nahabedian.
The group is planning on creating a scholarship fund for Nahabedian's sons.
Naha Baseball Stadium is currently used by freshman and junior varsity baseball. The varsity team plays at a newer field at Tecumseh High School.