Months in the making, "Baby Jack" is now home at Tecumseh High School.
The bronze rabbit sculpture was installed in the Sculpture Garden at THS on October 28th. The sculpture used to be displayed in front of Hopscotch Kids in downtown Tecumseh during the first year of the Art Trail. Most recently, "Baby Jack" was back in Denver, CO.
Back in June, an anonymous donation was made to the Sculpture Garden Committee for $5,000 to purchase "Baby Jack." The Board of Education approved the donation and the wheels began rolling to get the sculpture back to Tecumseh.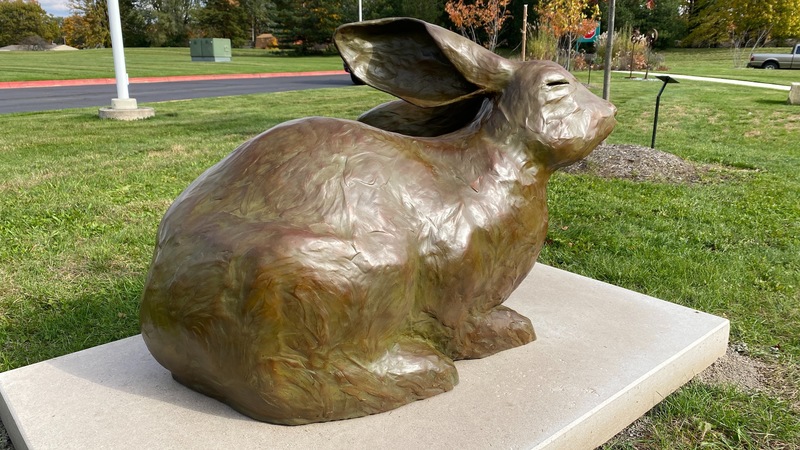 "The purchase of "Baby Jack" was made possible by the generosity of many of our Tecumseh High School Sculpture Garden supporters," says retired art instructor Ron Frenzen. Frenzen says the sculpture is very realistic while other pieces in the Sculpture Garden are more abstract.
Once the donation was approved, Frenzen reached out to Richard Tucker, the artist behind "Baby Jack." The pair worked together to make the arrangements for the sculpture to be delivered to the high school.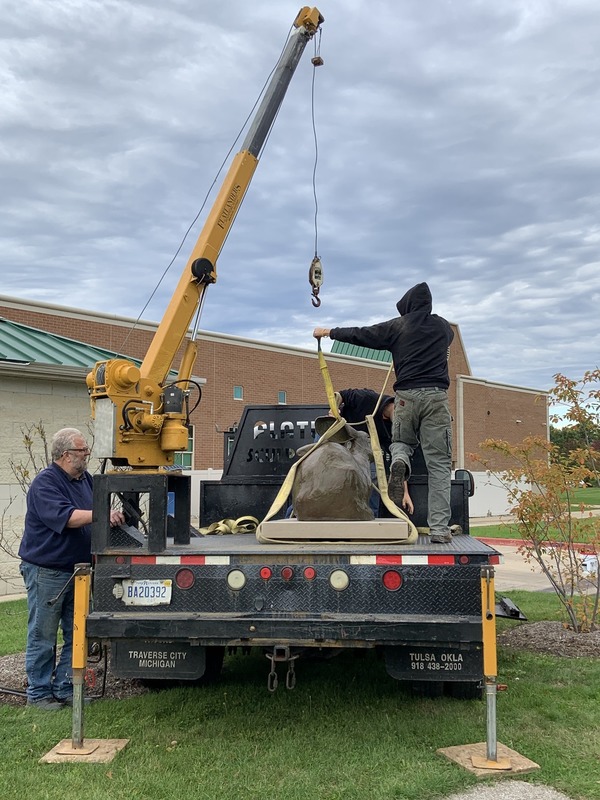 The sculpture was delivered and installed by Ken Thompson of Flatlanders Sculpture and Supply. The base for the bronze rabbit was made by Midwest Sculpture Initiative. Both businesses are located in Blissfield, MI.
The Sculpture Garden Committee, which is made up of art instructors Christine Obeid and Jackie Whiteley, and Frenzen, is thankful for the generosity of the Tecumseh community, accepting numerous donations over the last several years.
With the addition of "Baby Jack," there are now 10 sculptures at the THS Sculpture Garden, with room for more.
From time to time, Obeid and Whiteley teach their classes in the Sculpture Garden. The garden also hosts school sponsored events and concerts. The art instructors and Frenzen, along with others, keep the garden in tip-top shape year round.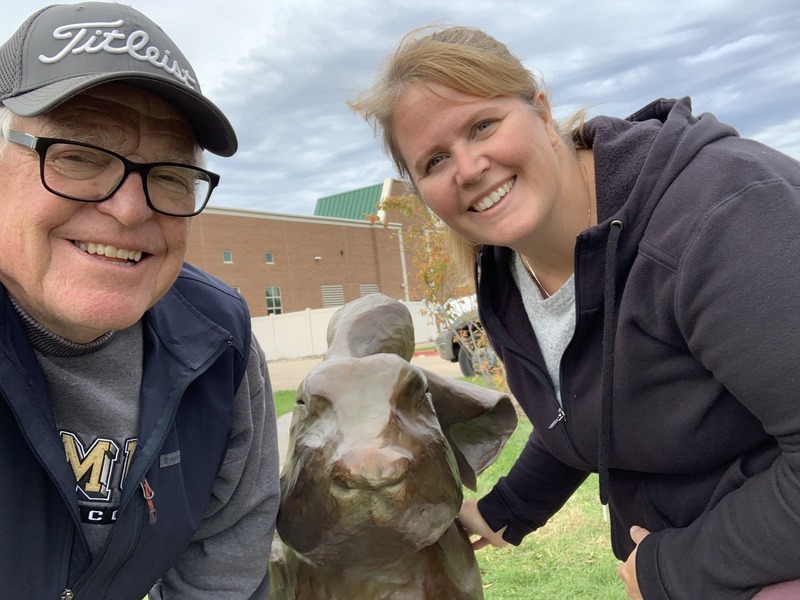 What's next?
Over the summer, a $30,000 anonymous donation was made for the garden. This money will go towards the completion of Phase III of the project.
The funds will likely go towards putting in the seating walls of the Sculpture Garden, giving the area an amphitheater type atmosphere.