After several years in the making and years of tireless work, the Sculpture Garden project at Tecumseh High School is complete.
Well, complete in the sense of the word, but not necessarily overall. As art instructors Christine Obeid and Jackie Whiteley would likely admit, the Garden will continue to change over time.
The final phase, Phase 3, was recently completed as the weather shifted from summer to fall. Phase 3 was adding the seating walls that create an amphitheater.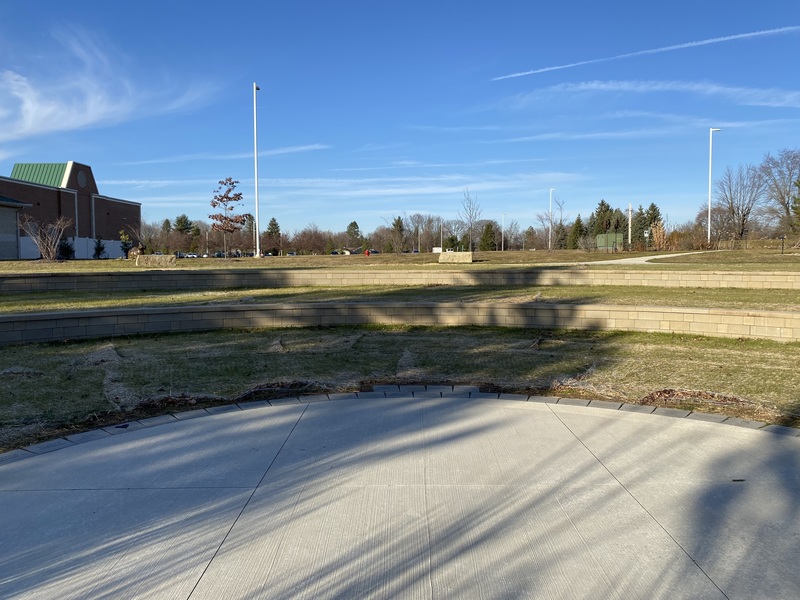 Phase 1 saw the buildings of sidewalks, and Phase 2 consisted of planting trees and installing various sculptures throughout the Garden.
However, the work on Phase 3 had stalled. The Garden was built solely on grants and donations, and without more funding, progress was slowed. Thanks to a very generous donation, that would change.
In the summer of 2021, the art department at THS received a massive donation of $30,000. That money was used to finish the project's third phase, which consisted of the new seating levels, electrical outlets, and more landscaping.
Over the years, the art department has received two significant grants: $10,000 each from the Stubnitz Foundation and Elizabeth Ruthruff Wilson Foundation. The rest has come from generous donations from the community.
All-in-all, getting to this point has taken nearly a decade. Obeid, Whiteley, and retired THS teacher Ron Frenzen have worked on the Sculpture Garden project for ten years.
"When I am in the Sculpture Garden, I feel overwhelming pride in our school and community for coming together to support the arts through this multi-purpose space," said Obeid. "It is a space for the arts but also a space to enjoy quiet and nature. It will bring inspiration and joy for generations as it evolves."
The Sculpture Garden isn't just about sculptures. Obeid and Whiteley use it as a teaching tool for students. The high school choir and jazz band also use the Garden for outdoor activities and concerts. With Phase 3 completed, it opens up even more opportunities for the Garden to host events.
If you want to visit the Sculpture Garden, it is located on the east side of Tecumseh High School. It's open to the public year-round and is ADA accessible.