Students from Tecumseh Middle School showed up and showed out during a local robotics competition.
Students headed to Hudson on Thursday (December 15) for the Hudson Winter Rumble Robotics Competition. They competed against the top competition from six other Lenawee County school districts.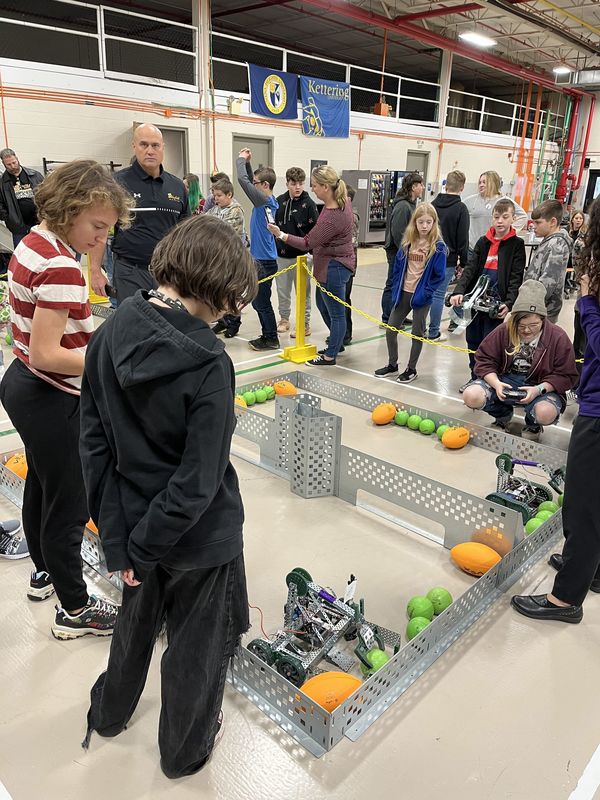 A lot of preparation goes into these tournaments. Students work in teams to plan and prepare robots to compete in two categories: Swept Away and Zone Play.
The competition had plenty of highlights, including a first-place finish by some of our eighth graders.
The team, comprised of Landon Adams, Logan Johnston, and Michael Korican, took home the top prize in the Zone Play competition, while Connor Pickford placed third.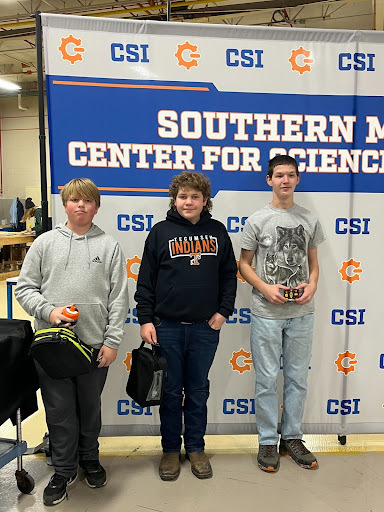 In the Swept Away challenge, 50 teams faced off against one another to move two different-sized balls to their opponent's side of the field.
The TMS team of Jordan Knight, Blake Doyle, and Taylor Byers finished in the top 8. They had four consecutive victories before being eliminated in the semi-finals.
"We are so proud of all of our competitors and the effort they put into their events," said PLTW instructor Eryn Stamper.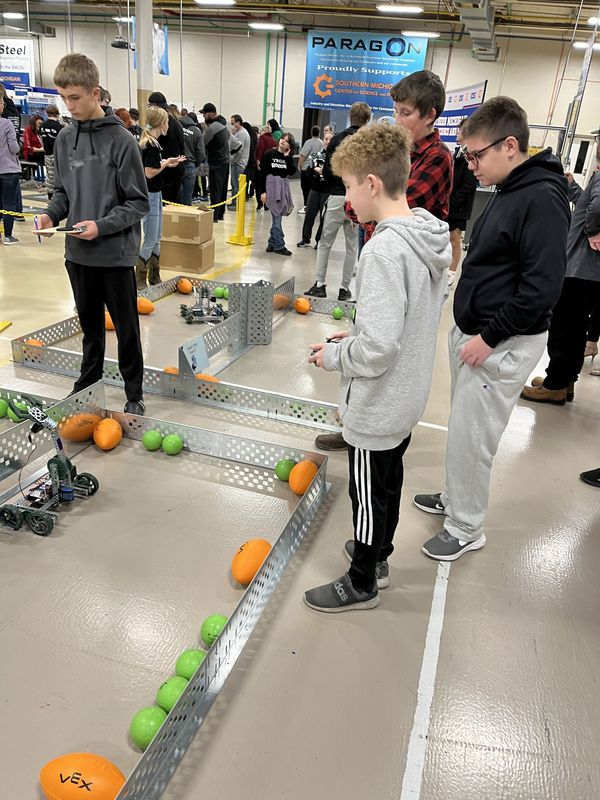 Both Stamper and Jon Way are PLTW instructors at TMS. PLTW stands for Project Lead the Way. PLTW is a pre-K–12 STEM (Science, Technology, Engineering, and Math) curriculum that empowers student learning by providing real-world, hands-on learning in the classroom.
The pair have been working hard to prepare their students for the competition over the past several weeks in the Robotics and Automation class.