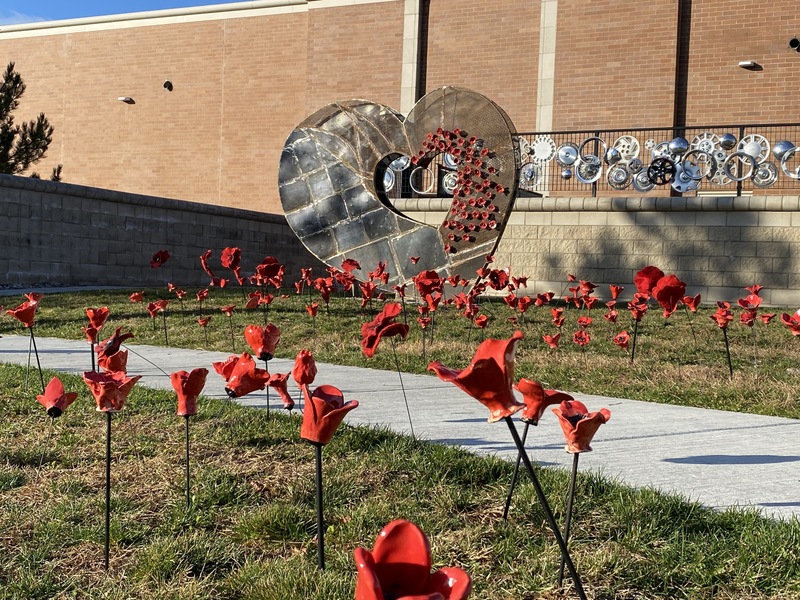 Salute to Service
We salute the Americans who are serving or have served in the military.
This morning, Tecumseh Public Schools honored America's veterans with a ceremony and concert. Today's Veterans Day event was held in the THS Sculpture Garden. Parts of the garden were surrounded by red poppies, leading up to the new Open Heart sculpture. The Remembrance Poppy is symbolized as a show of support for the Armed Forces community.
The in-person event included members of the Tecumseh High School Cadet Program, the national anthem, music from the high school jazz band and a speech thanking veterans for their service. Guests also learned a little bit more about the sculpture garden as this was the first event to be held there.
We also want to thank our veterans here at TPS. Thank you for your courage, selflessness, sacrifice and bravery in protecting our freedom. Your service will never be forgotten.