A coloring project has turned into something more.
Students at Tecumseh Acres Early Learning Center and Patterson Intermediate Learning Center were surprised in late January when their colorings of a snowman became real life, well, sort of.
It all started with an idea by TPS Board of Education Trustee Mary Tommelein. The idea was to have some of the youngest students at TPS color and decorate a snowman image. Several volunteer community members and Tecumseh High School students would then bring the snowman images to life using fiberfill.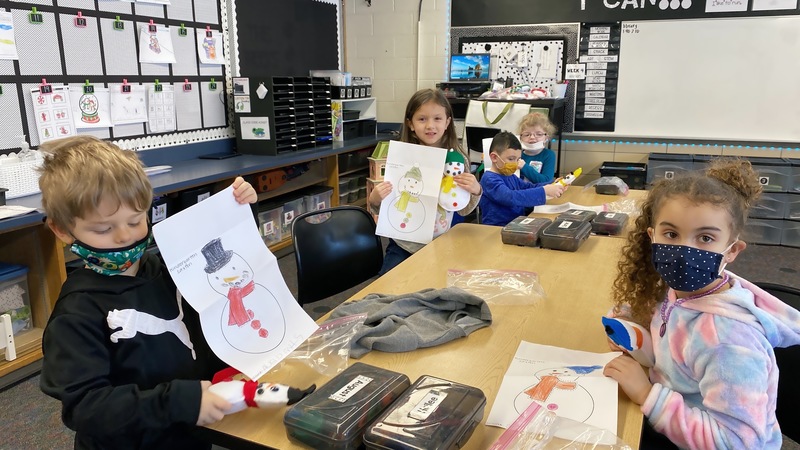 Polyester fiberfill is a synthetic fiber used for stuffing pillows and other soft objects such as stuffed animals, or in this case, snowmen.
Tommelein put the plan in place and reached out to several teachers. Students that took part in the project were kindergartners from Elizabeth Wilcoxen and Linsey Saxton's classes at Tecumseh Acres ELC and 3rd graders from Allie Hoeft and Kim Wallich's classes at Patterson ILC.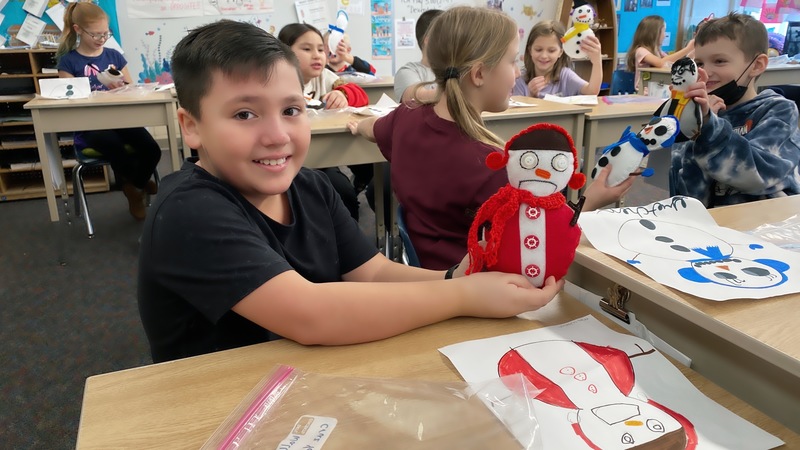 While the students were creating their snowmen, Tommelein was busy recruiting volunteers to bring them to life.
One person Tommelein reached out to was her friend, Dr. Julie Becker, who works in the Fashion Design and Innovation Program at Eastern Michigan University. Dr. Becker graciously helped out, leading the way by cutting out more than 200 snowman pieces, scarves, hats and other material. She used a computerized cutting machine. Also lending a hand was Tecumseh High School art instructor, Christine Obeid. She made the carrot noses using FIMO clay, which is a clay that can be left to harden naturally in the air at room temperature.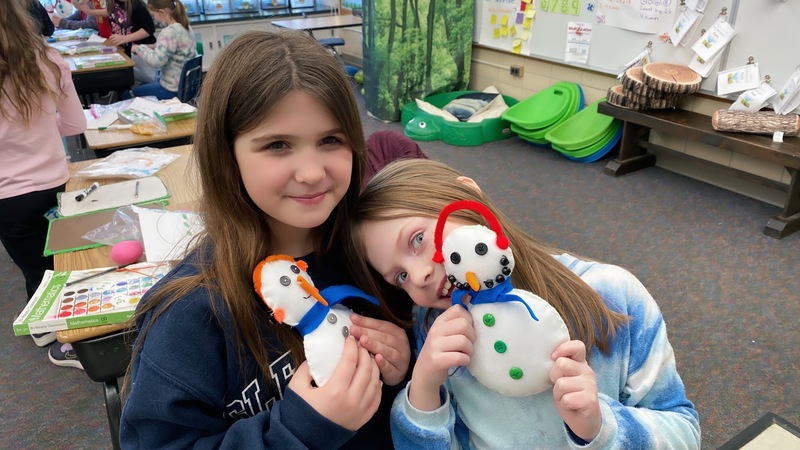 Next came the final step in the process: assembling the snowmen. Volunteers from all over helped put together the finishing touches. The volunteers that took the time out of their day were from Ridgeway Church of the Nazarene, Little Garden Club of Tecumseh, Cambrian Senior Living and students from Tecumseh High School. Grace Blackburn and Belle Mattson from THS took the time out of their busy schedule of being a student to help put together some of these snowmen.
Every single student that received a snowman was ecstatic and couldn't wait to take them home.