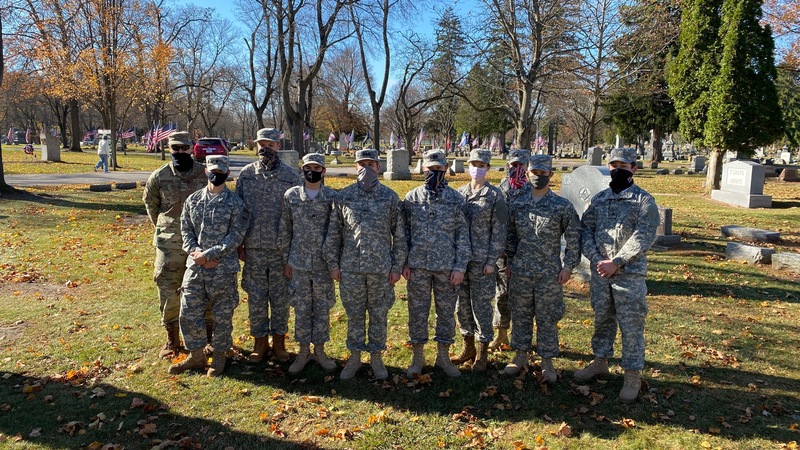 Shortly after the Veterans Day event over at Tecumseh High School, members of the Tecumseh High School Cadet Program took part in a ceremony at Brookside Cemetery.
The annual event remembers and honors veterans on Veterans Day. The ceremony is organized by American Legion Underwood-Orr Post 34 and Veterans of Foreign Wars Hall-Slater Post 4187.
Also on hand for today's ceremony, Tecumseh Mayor Jack Baker, State Rep. Bronna Kahle and Lenawee County Sheriff Troy Bevier.
To all who have served, thank you for your service and sacrifice.