WE'RE HIRING!!! We still have several open positions that we're looking to fill, including one opening for a High School Guidance Counselor and one opening for a Middle School Guidance Counselor. If you're interested in applying or know someone who could be a good fit here at Tecumseh Public Schools, please visit our TPS Human Resources webpage for more information.
https://www.tps.k12.mi.us/page/human-resources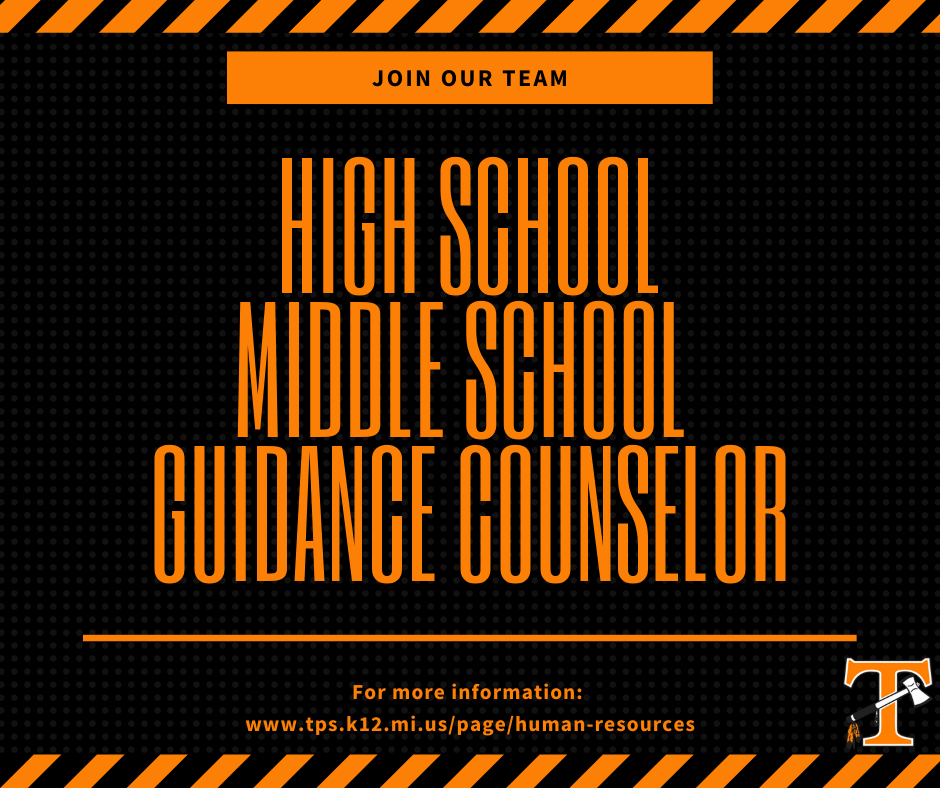 Welcome back, Sgt. Chad Rodgers! Sgt. Rodgers from the Tecumseh Police Department returned to TPS as the district's Student Resource Officer earlier this week. This is Sgt. Rodgers second stint serving Tecumseh Public Schools. He was the SRO for the district from January 2019 until this past spring.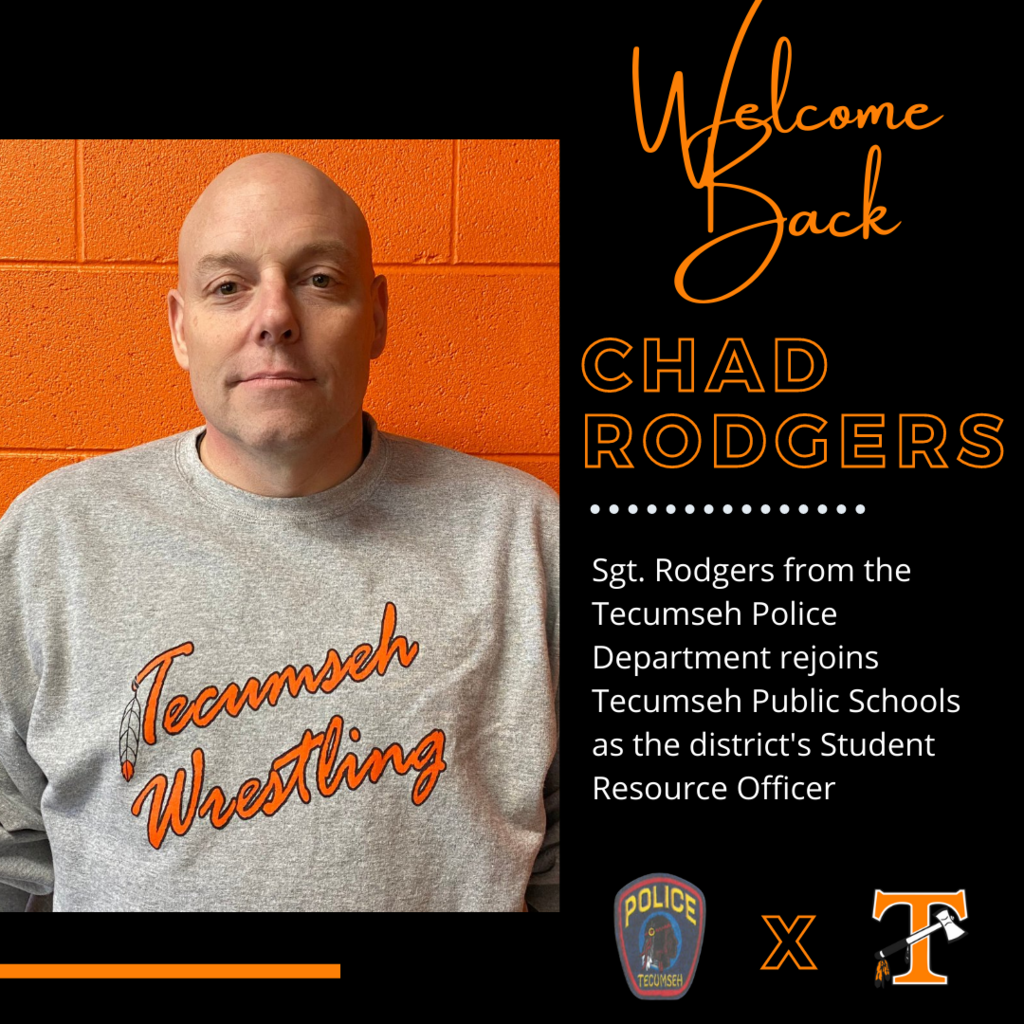 Tecumseh High School had some special visitors stop by yesterday. Monday was National Bird Day, so the Michigan Avian Experience brought a Great Horned Owl and a Bald Eagle to school. The beautiful birds were brought to Christine Obeid's art class for a drawing project. Artists had the opportunity to 'draw from life' as the birds were great drawing subjects. The Great Horned Owl is aggressive and powerful in its hunting. It takes prey as varied as rabbits, hawks, snakes, and even skunks, and will even attack porcupines. However, the owl was a peach during its visit at THS. Besides being the national bird of the United States and majestic in its appearance, it's not always so majestic in habits. The Bald Eagle can be a powerful predator. After nearly disappearing from most of the U.S. decades ago, the bald eagle is now flourishing across the nation.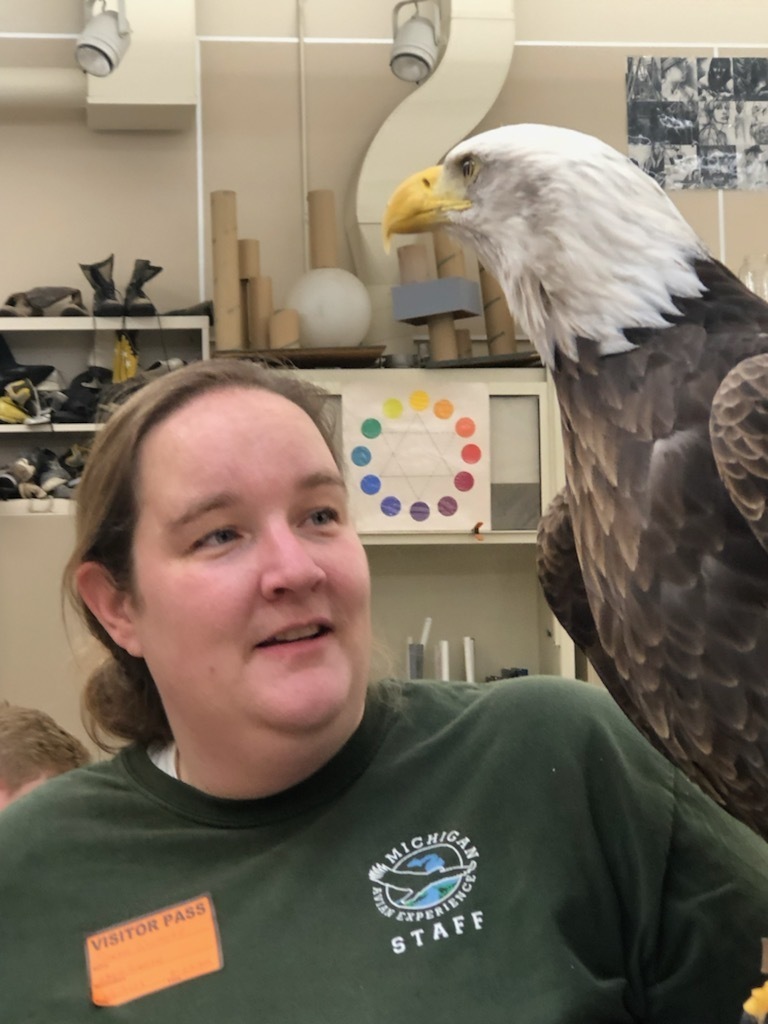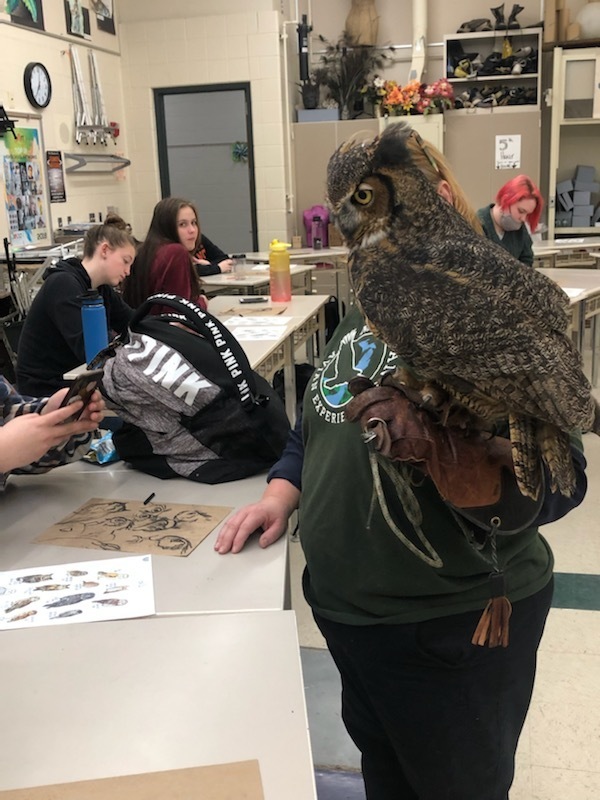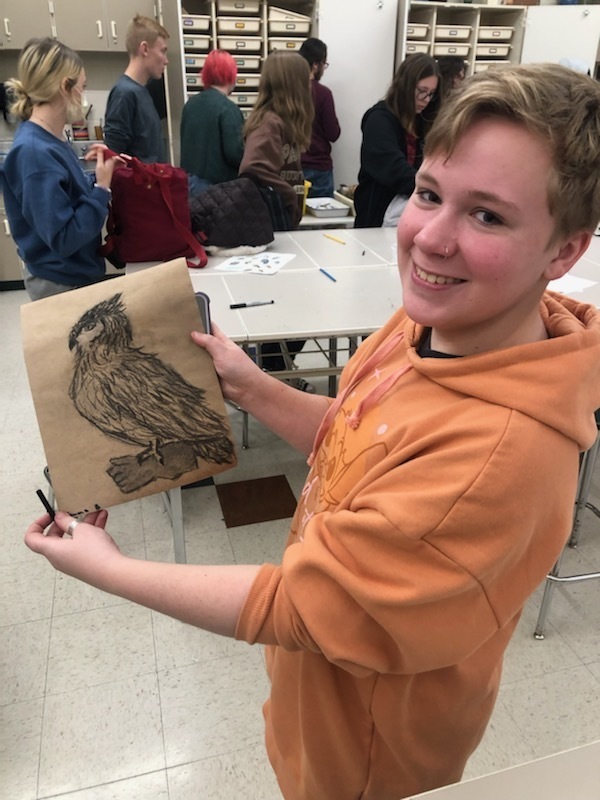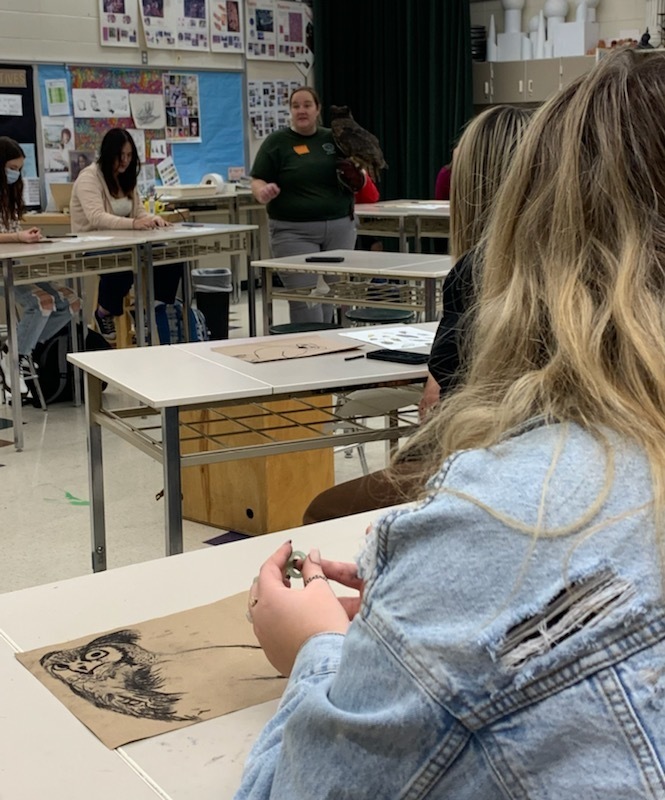 There's NO SCHOOL today (1/3) because of icy roads. We'll see you Tuesday (1/4)!

Merry Christmas and Happy Holidays!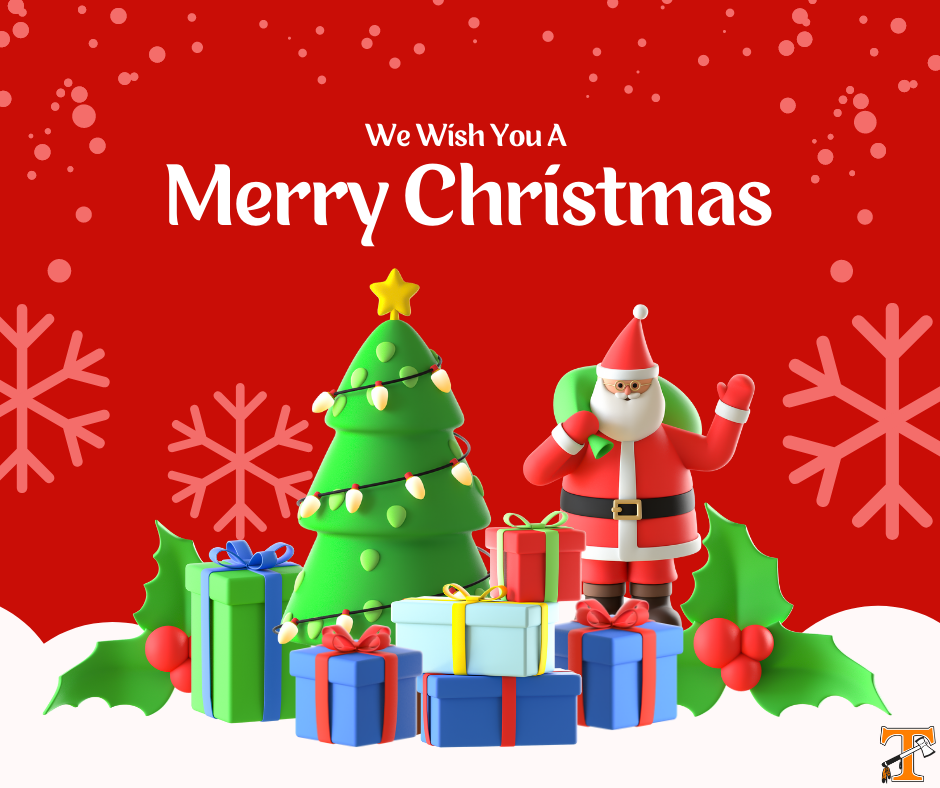 Tonight's Board of Education meeting has been canceled. The next BOE meeting is Monday, January 10, 2022. The meeting is set for 7pm and will be held in the Media Center of Tecumseh High School. The board's agenda will be made available several days before the meeting. For more information:
https://www.tps.k12.mi.us/page/board-members-and-information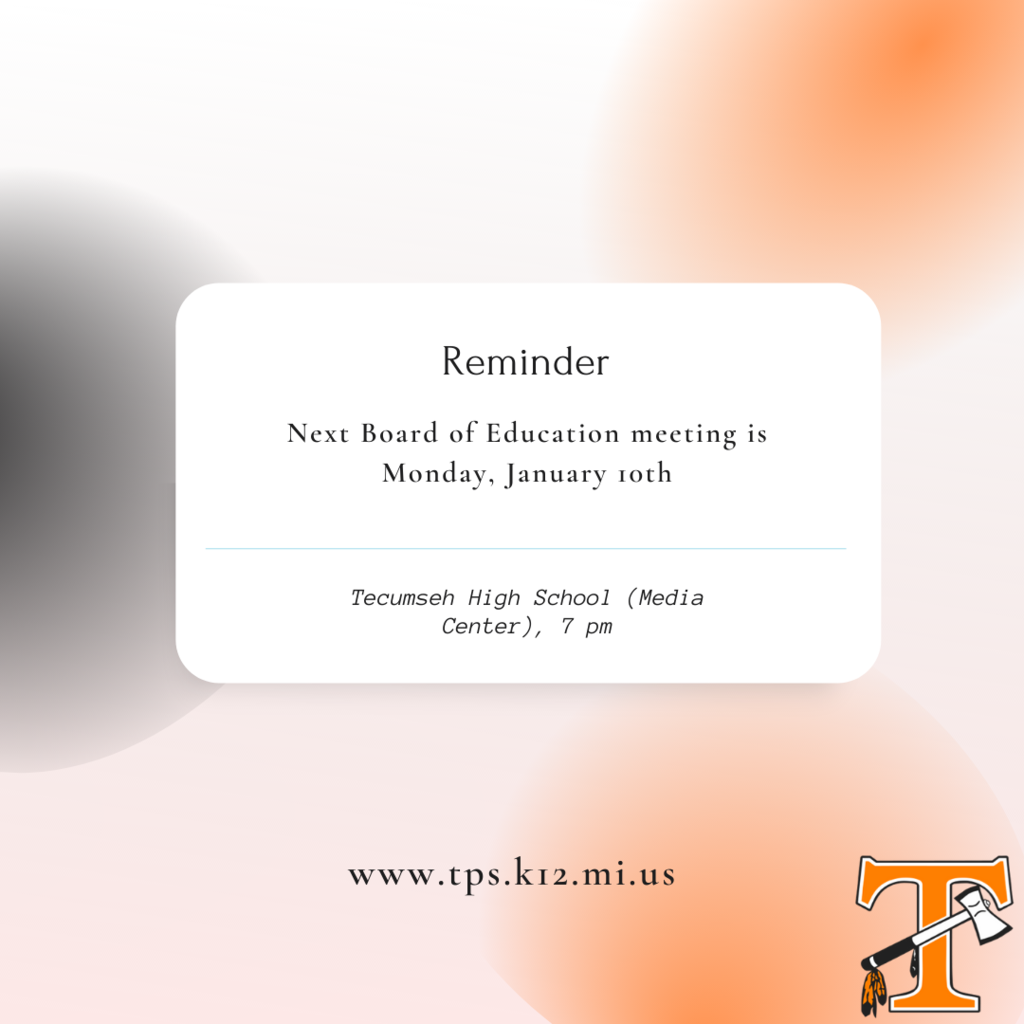 Thanks to your generosity, the Art Department at Tecumseh High School was able to raise over $2,600 from this past weekend's Empty Bowls event! Since then, the department has taken in more money for the remaining bowls. What makes this news even better is TLC Community CU has donated $2,000 to the Art Club. This money and the money raised from the event will be going back to local charities! We're happy to announce that Tecumseh Service Club and God's Bread Basket - Dinner's On Us will be receiving the money. Thank you so much to TLC Community Credit Union for donating and thank you to all of the people who showed up on Saturday to support our Art Department and THS. Your support means a lot to us. Lastly, thank you to our instructors, students and alumni who made these Empty Bowls. You should be proud knowing that your work is going towards a good cause.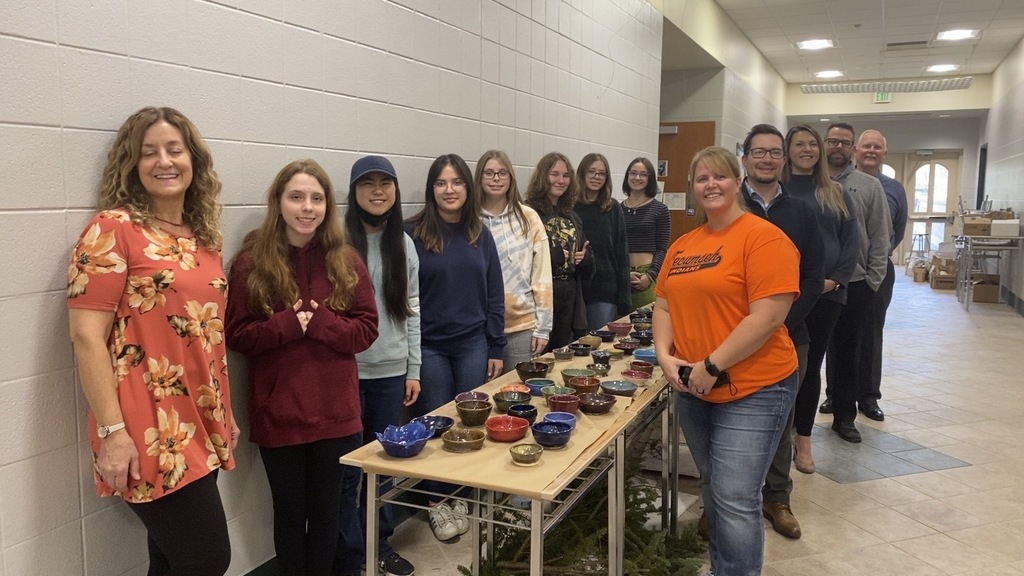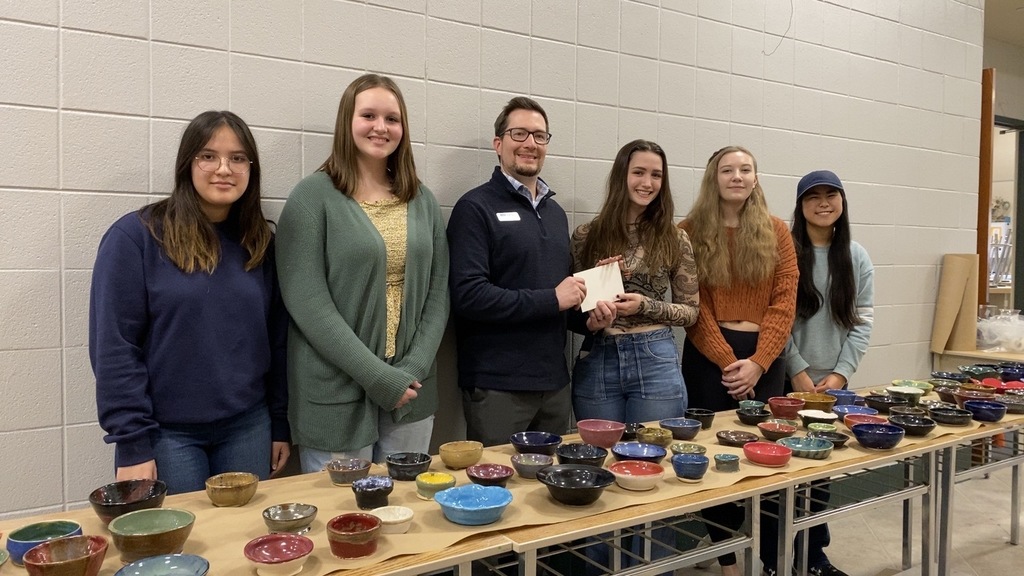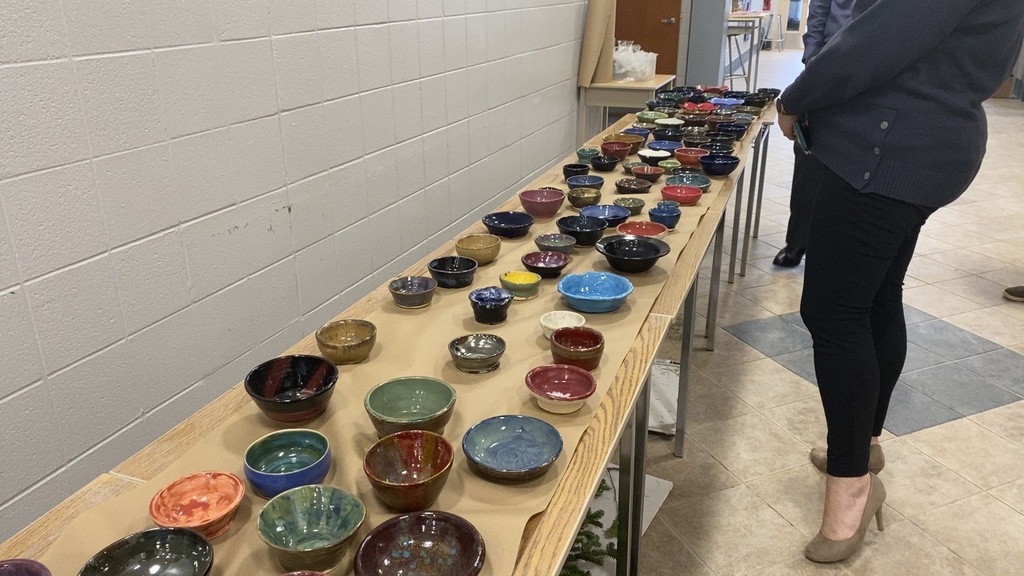 Our 8th graders from Tecumseh Middle School celebrated this morning before the start of Winter Break!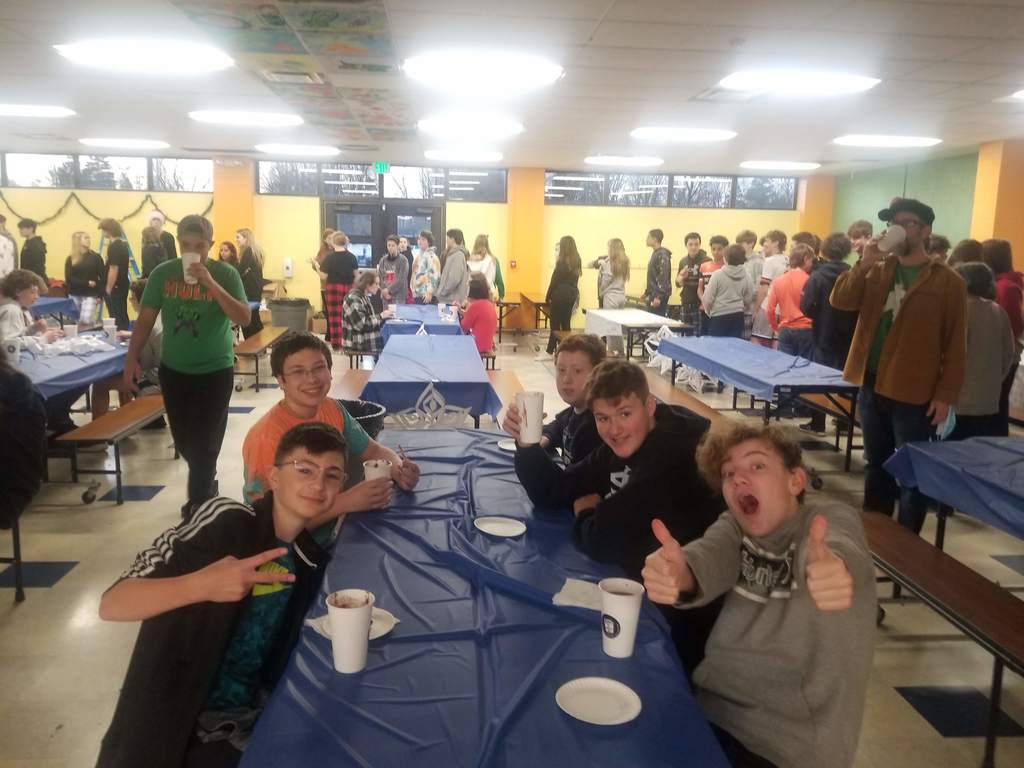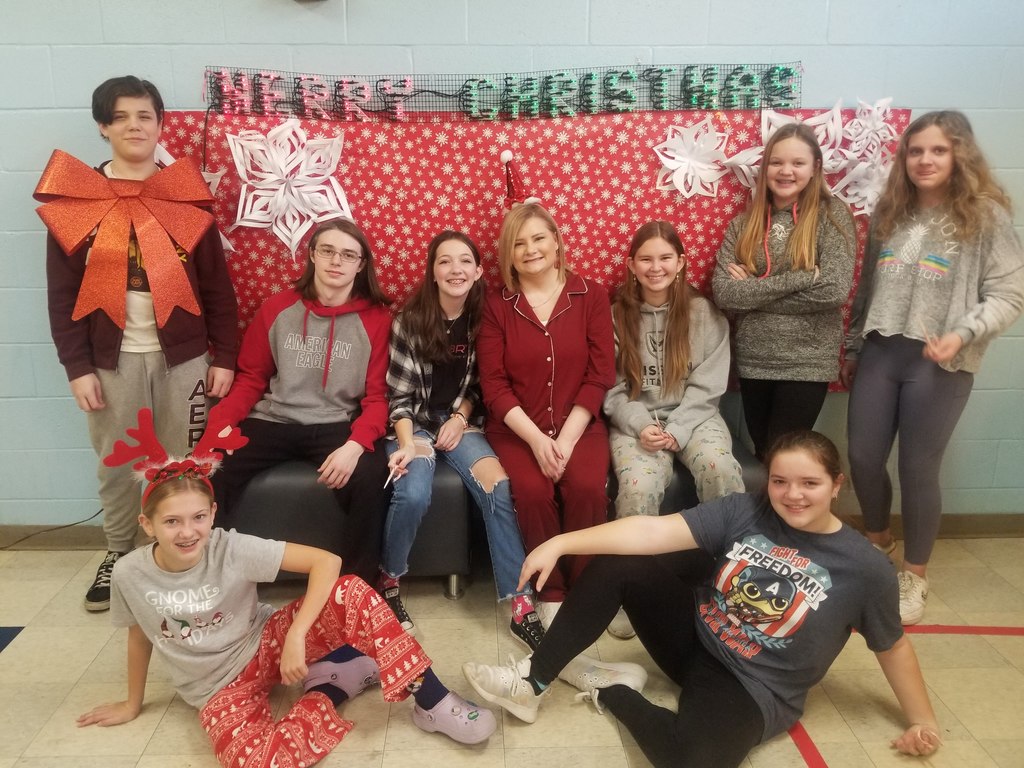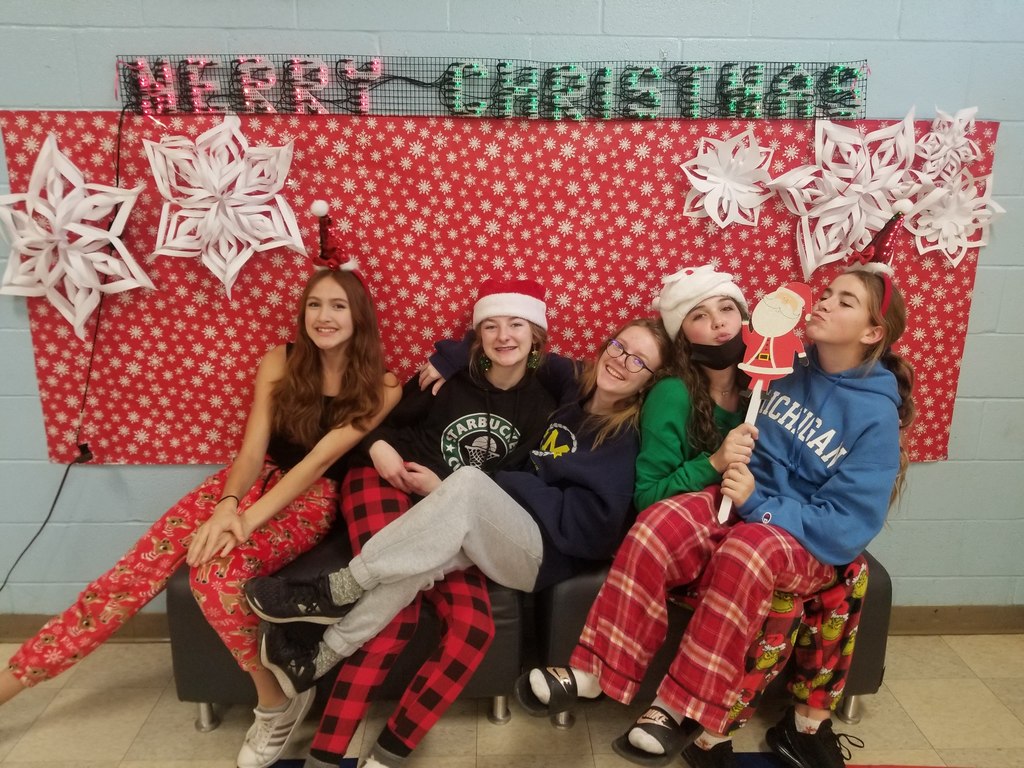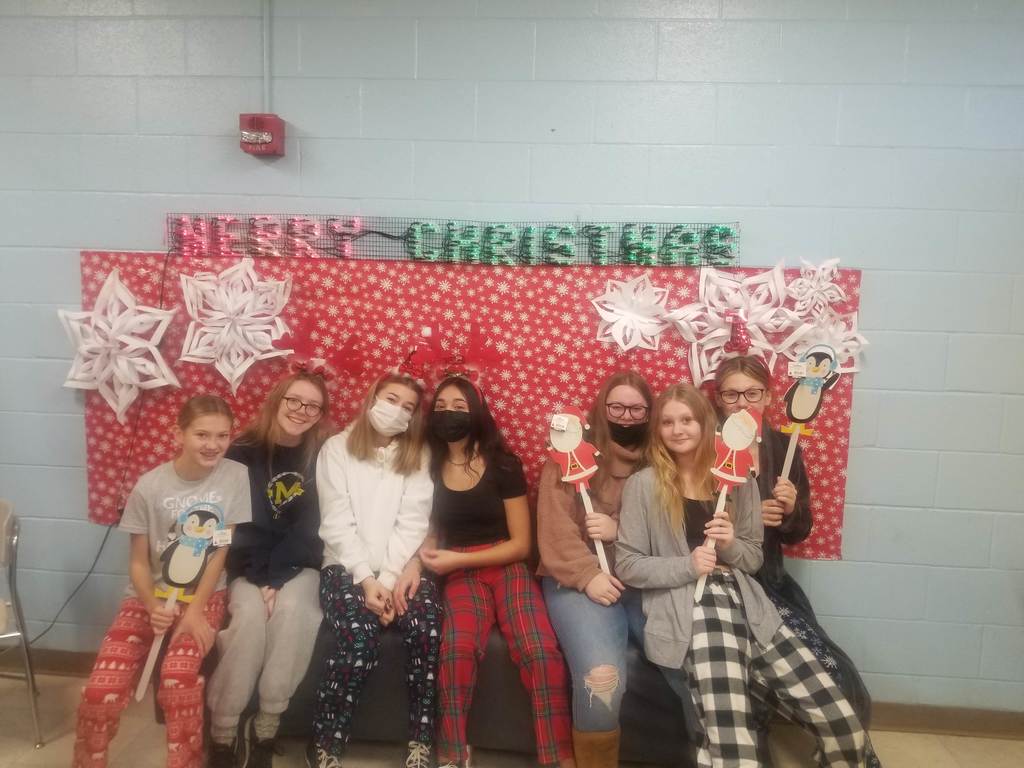 Look who is taking the time out of his busy schedule to visit Patterson and Herrick Park ILCs. Ahead of Christmas next Saturday, Santa Claus left the North Pole to squeeze in one more visit before things really start ramping up for him. Santa says he looks forward to stopping back in Tecumseh next weekend!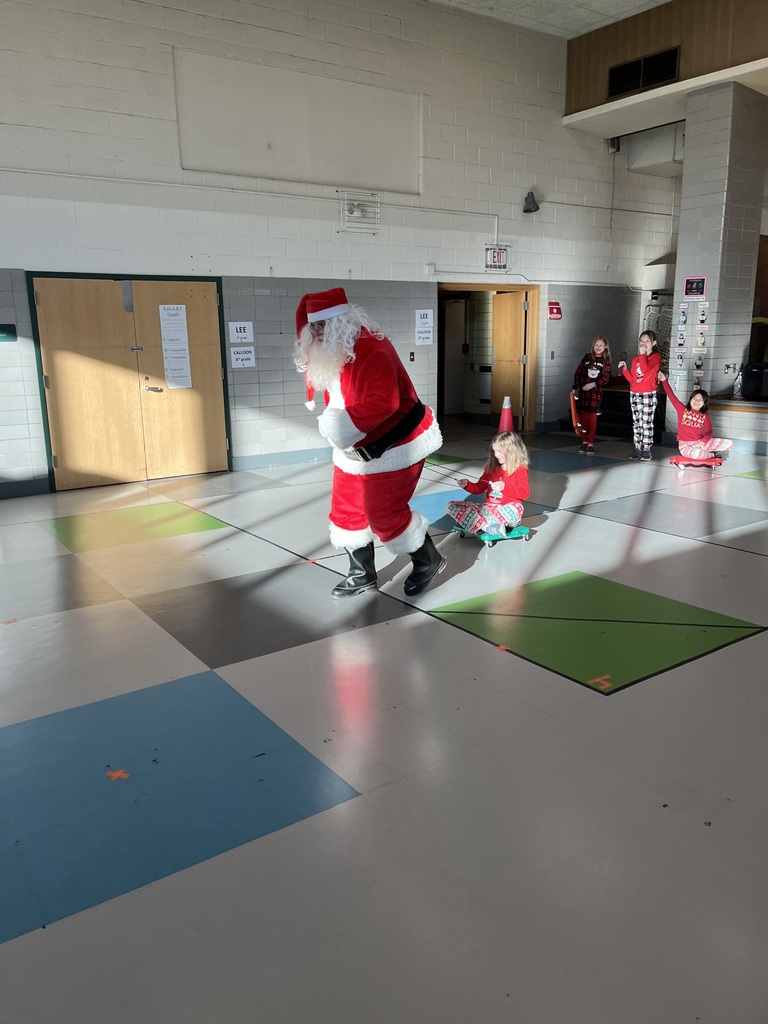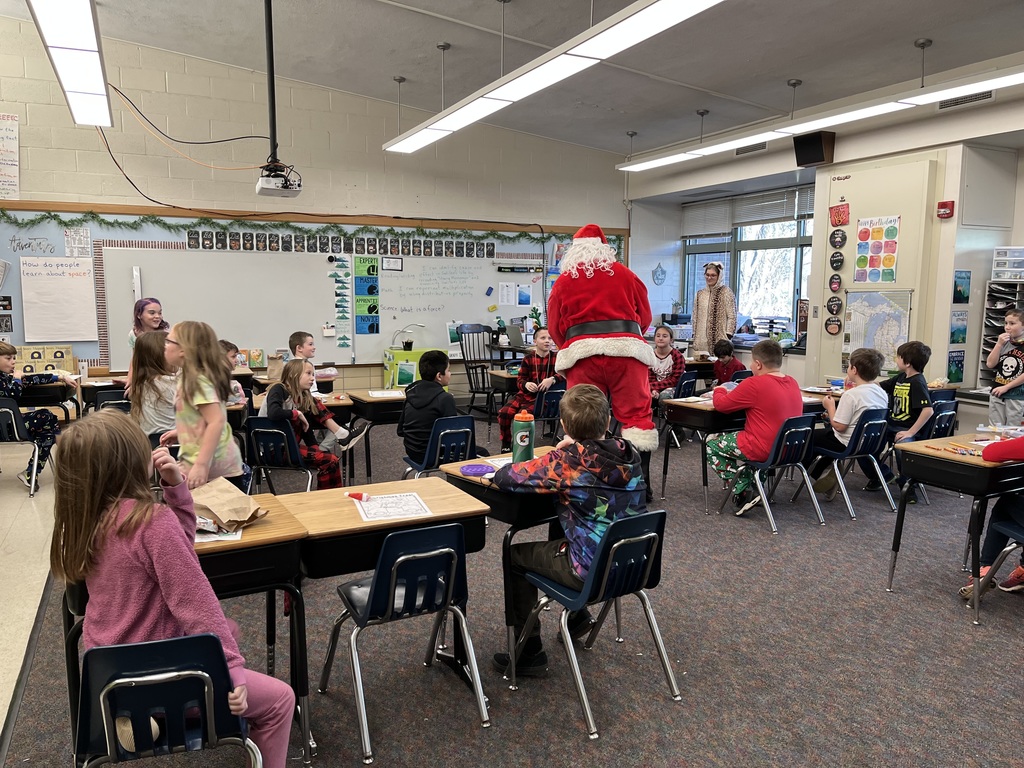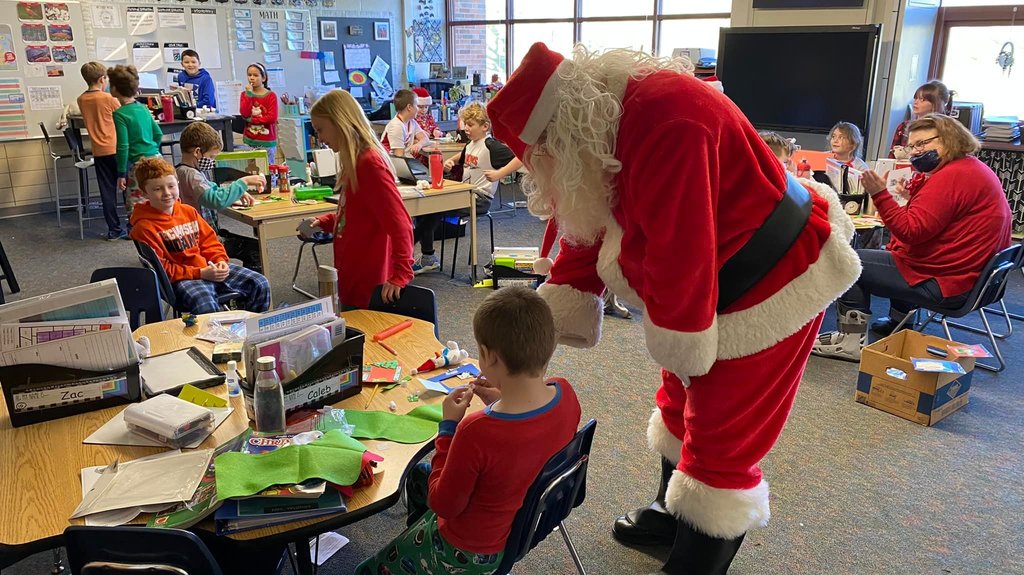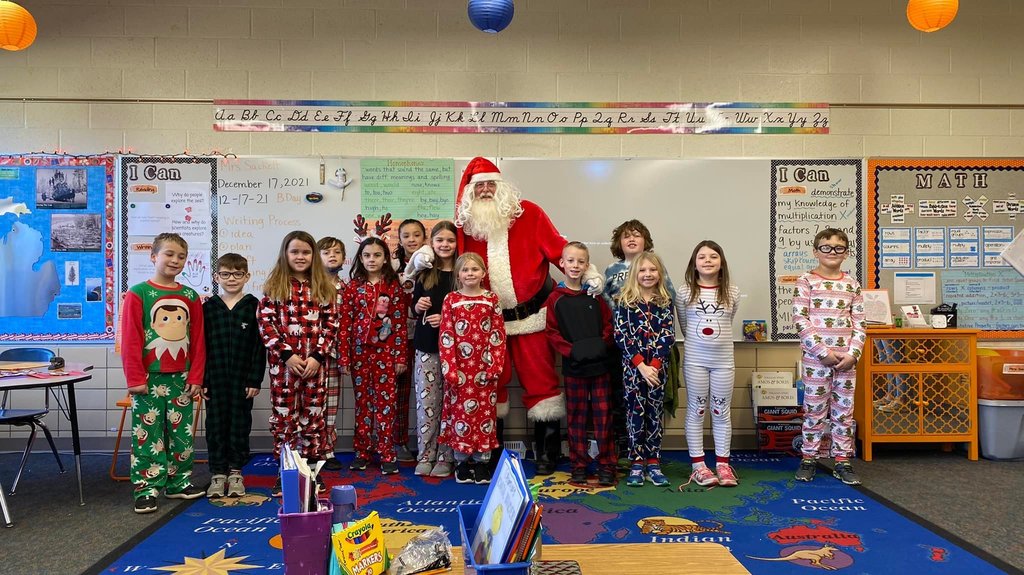 DON'T FORGET! Friday, December 17th - FULL day for students. December 20th-24th - NO SCHOOL (Winter Break). December 27th-31st - NO SCHOOL (Winter Break). Monday, January 3rd - School resumes

The Sutton PBIS Leaders of the Month had Lunch with the Principal last week. A huge THANK YOU to Tecumseh McDonald's for generously donating 13 Happy Meals. The students enjoyed their special lunch!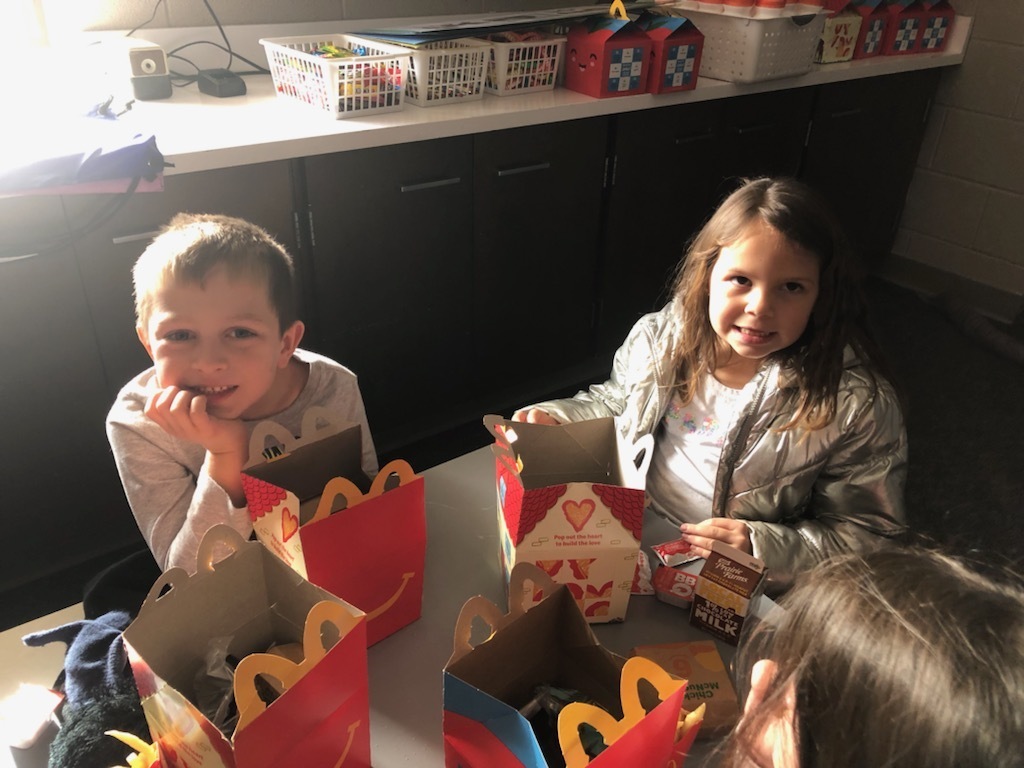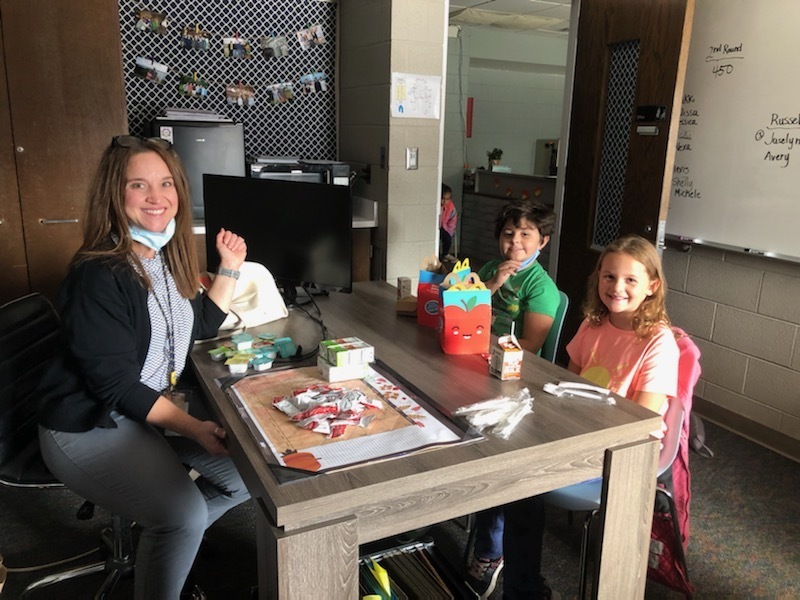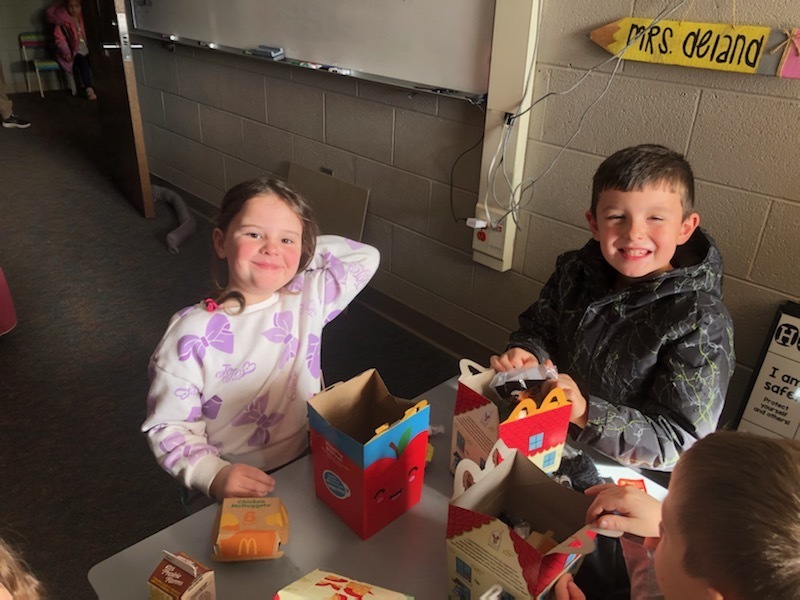 The American Red Cross is in urgent need of blood donations. The non-profit organization says they're heading into Christmas with its lowest blood supply in more than a decade at this time of the year. That's because of low blood donor turnout in recent months. Here's the thing, you can help out. Usually there's a blood drive always happening in your area. On Friday, December 10th, Tecumseh High School will be hosting one. The blood drive begins at 9am and will run until 2pm. The blood drive is open to students 17 and older as well as the public. Students who are age 16 may also donate but will need parent/guardian permission. Those forms can be found at the main office of THS. We also ask that you schedule an appointment ahead of time. Just remember, a pint of blood can save three lives! 🏫: Tecumseh High School 📍: 760 Brown Street, Tecumseh, MI 49286 ⌚: 9am-2pm To schedule an appointment ⬇
https://www.redcrossblood.org/

Happy Thanksgiving from Tecumseh Public Schools! Enjoy the long holiday weekend. We'll see you Monday!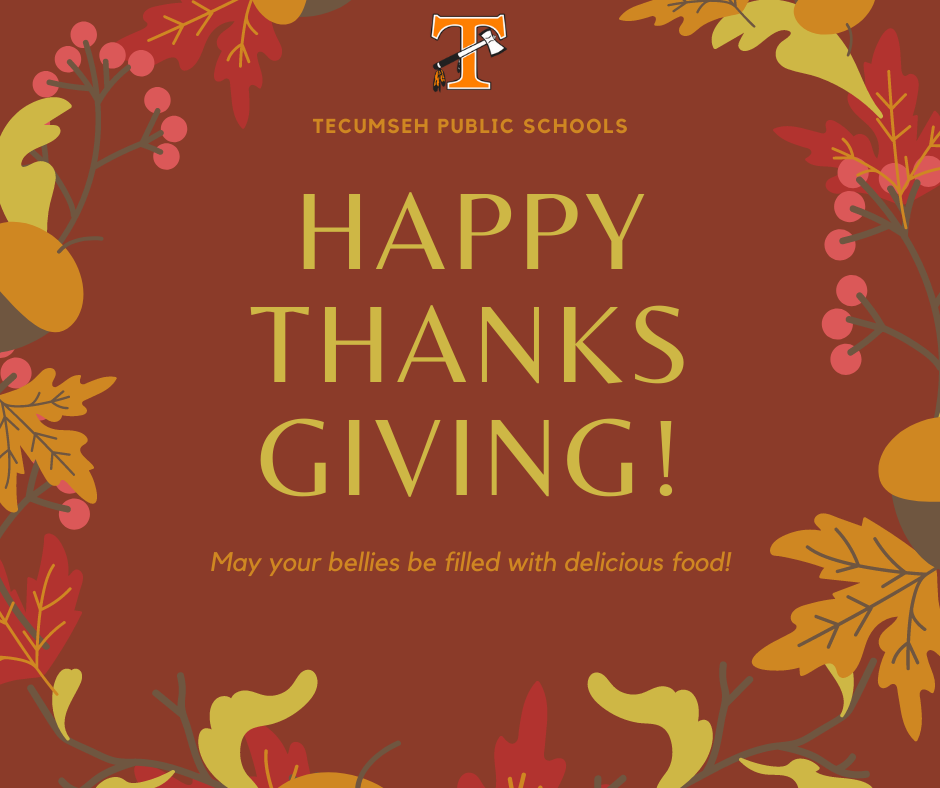 The Board of Education will not be holding its regularly scheduled meeting on Monday, November 22th. The meeting has been moved to Monday, November 29th at 7pm. It is held in the Media Center of Tecumseh High School. With Thanksgiving next week, several members of the board would not have been present for the meeting. The move is being done to ensure quorum. A quorum is the minimum number of members that must be present to hold the BOE meeting. Thank you

THIS WEEK (correcting a previous post, only Y5-4th grade students will have a half-day this week) Monday, November 22nd - Conferences: Y5-4th grade (5pm-8pm) Tuesday, November 23rd - Conferences: Y5-4th grade (1pm-3pm, 5pm-8pm) Tuesday, November 23rd - HALF-DAY FOR Y5-4TH GRADE STUDENTS ONLY!!!! Wednesday-Friday, November 24th-26th - NO SCHOOL FOR ALL STUDENTS (Thanksgiving Holiday Break)

There was a surprise this morning for Christine Obeid. She's an art instructor at Tecumseh High School. The Lenawee County Education Foundation selected several area teachers for Spring teacher grants and Ms. Obeid received one of them! The LCEF Teacher Innovative and Enrichment Grant is for $600. Martha Melcher from LCEF and Kimberly Kotts from Old National Bank surprised Ms. Obeid as one of her classes was just getting underway. Old National Bank is one of the sponsoring financial institutions for the grant. The LCEF utilizes community donations to provide financial support for innovative educational programs that are not ordinarily provided through a school's general operating budget. Congratulations, Ms. Obeid!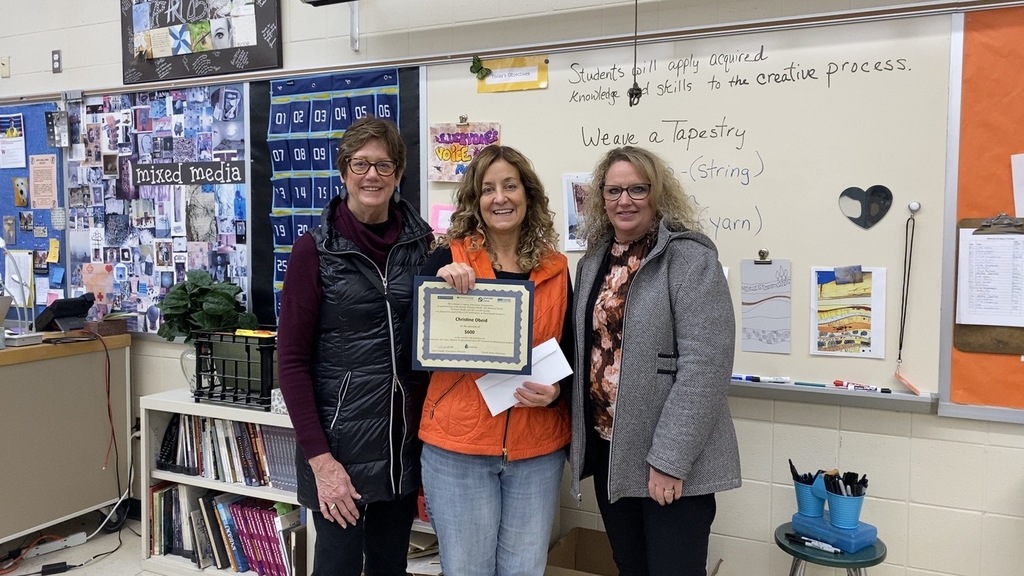 The Art Drawing and Painting class at Tecumseh High School is showing off some of its latest work. Recently, the students competed during the event called 'Principals Art Prize,' hosted by THS Principal Dennis Niles. Before we get there, let's give you a little bit of the backstory. Christine Obeid's class took a trip through Art History, examining symbols in art from prehistoric cave painting up to current times. The class would learn how symbols tell stories and create emotion or connections with people. Fast forward and that's when Principal Niles challenged the students to create a work of art representing this year's theme: Aspis or Spartan Shield. It's a shield that is designed to protect your neighbor from harm. The students did a wonderful job creating their shield designs and incorporating the TPS logo. There were honorable mentions, certificates for 4th-6th place, 3rd place received a certificate and a $25 gift card and 2nd place received a certificate and a $50 gift card. The grand prize winner received a $100 gift card! Congratulations to all of the students who took part in the contest! 1st - Kayleigh Clark 2nd - Julia Cifaldi 3rd - Kat Brinson 4th - Veronica Martinez 5th - Makenna Webster 6th - Gabrielle Brigman Honorable mentions - Faith Rhodes, Morgan Manwaring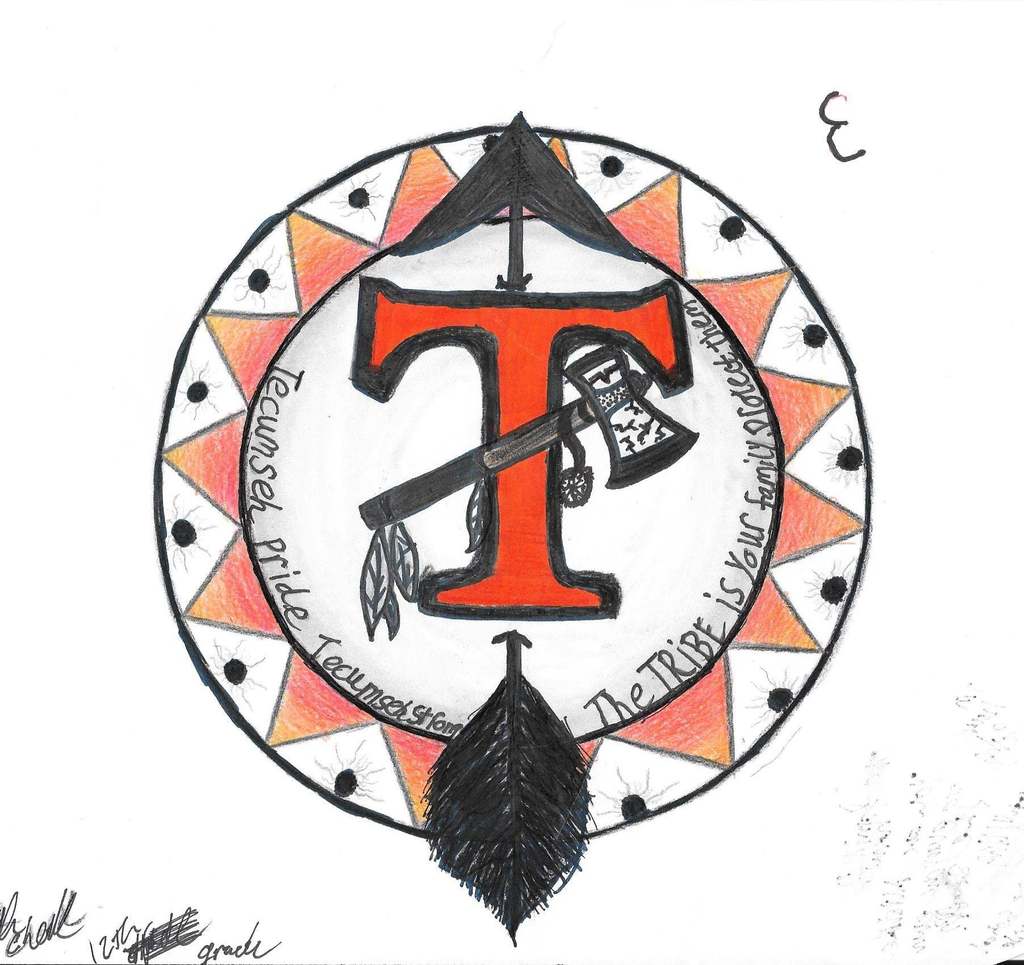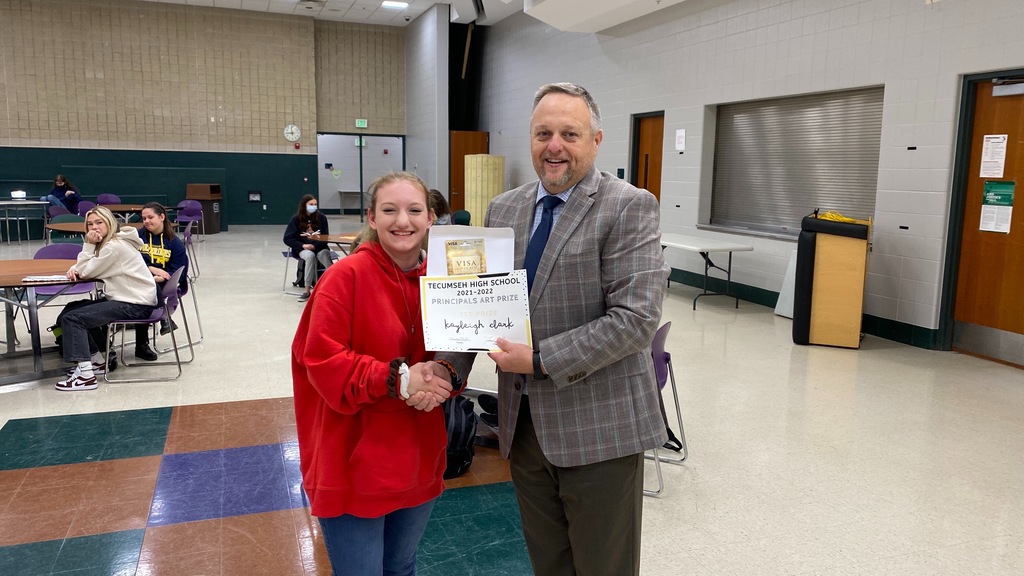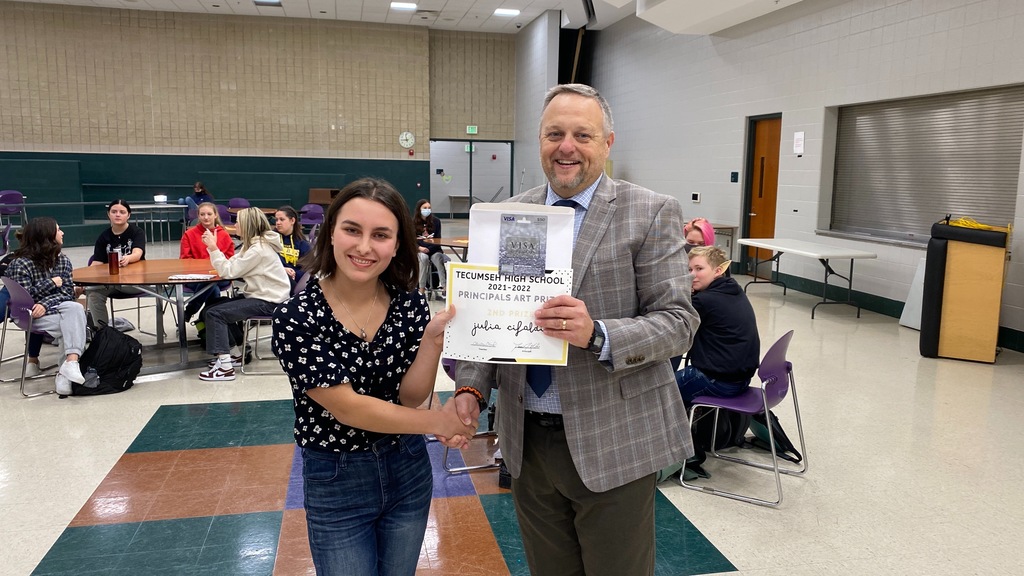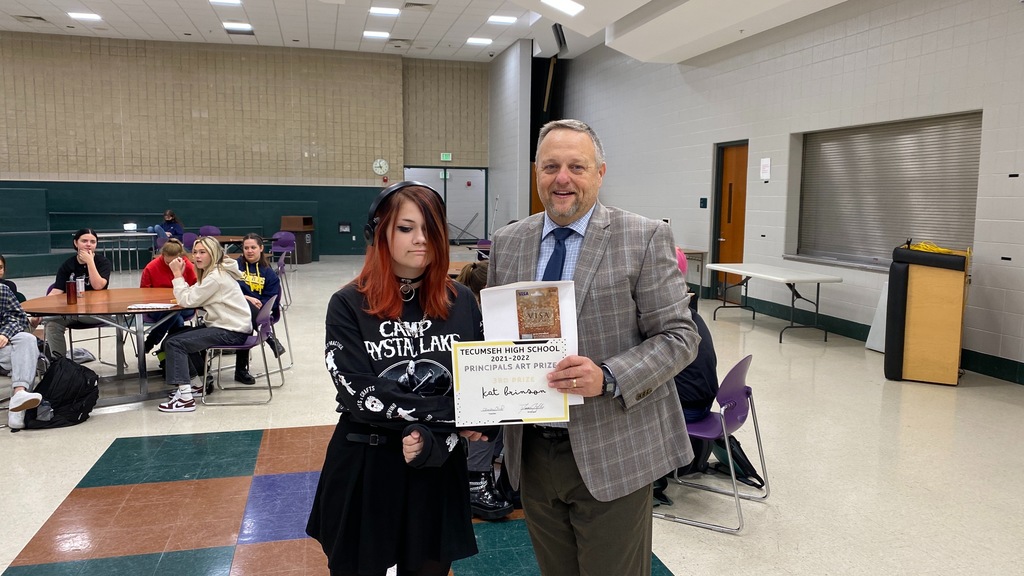 With some snow likely in the forecast, the rush is on to get those pesky leaves out of yards. Luckily, students from Tecumseh Middle School have been helping out some of the elderly residents within city limits with leaf pickup. It's called Rake a Difference. This is something students at TMS have done for over two decades. The past several days, students have either walked or rode a bus to a location and worked together to pick up the leaves. They're not the only ones working. Their teachers are getting in on the action. Everyone is working hard since the ground and leaves are soaking wet from yesterday's rain. Rake a Difference is planned by the Tecumseh Middle School Builders Club. The club is the largest service organization for middle school students. What makes it even better is that the organization is run by our students. It's open to all students at TMS. Great work, everyone!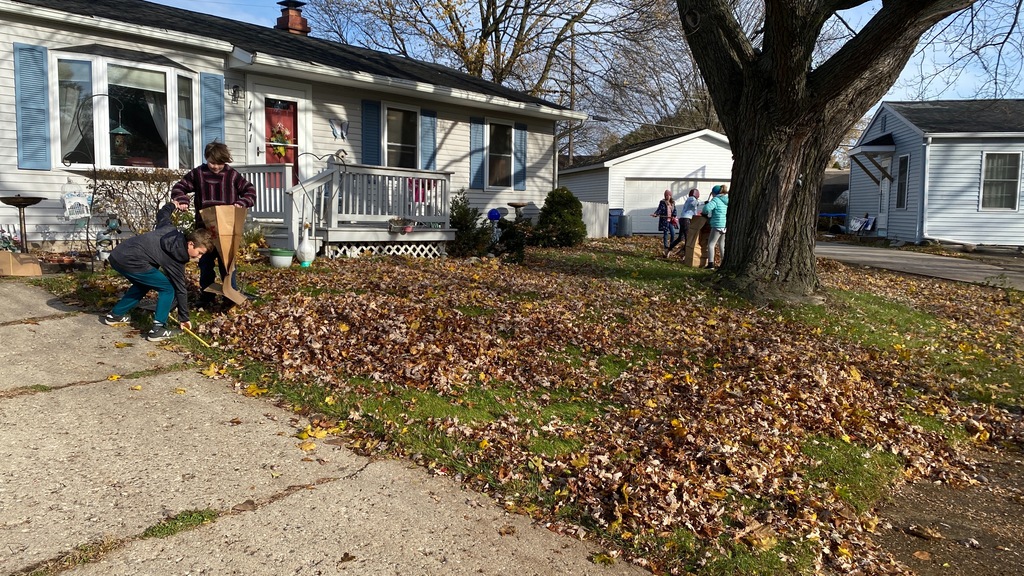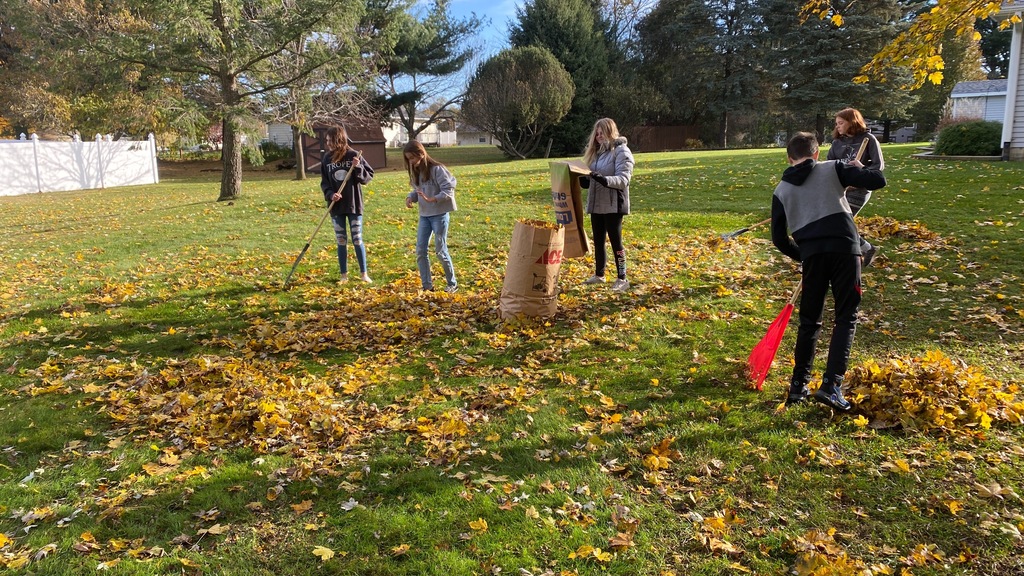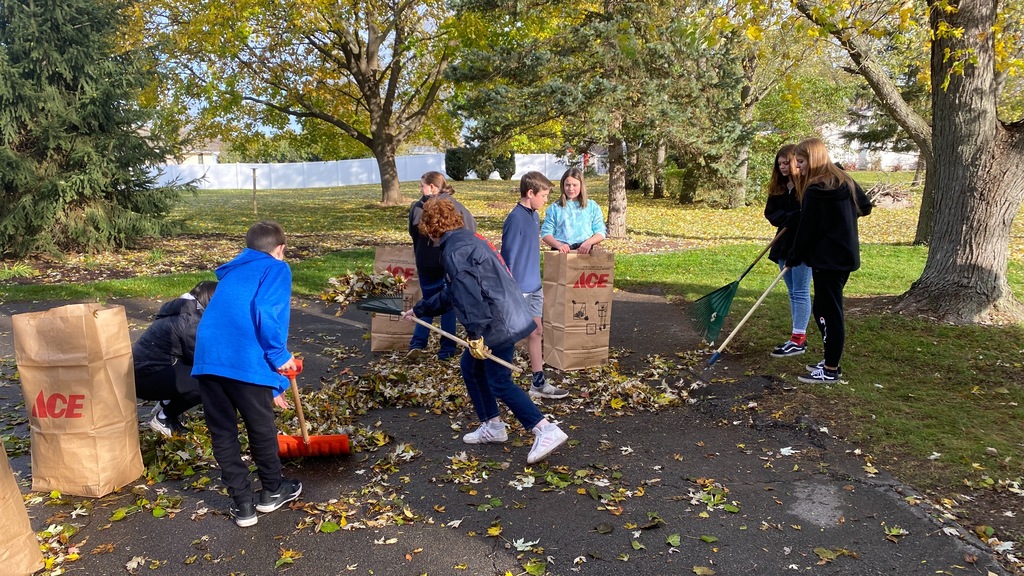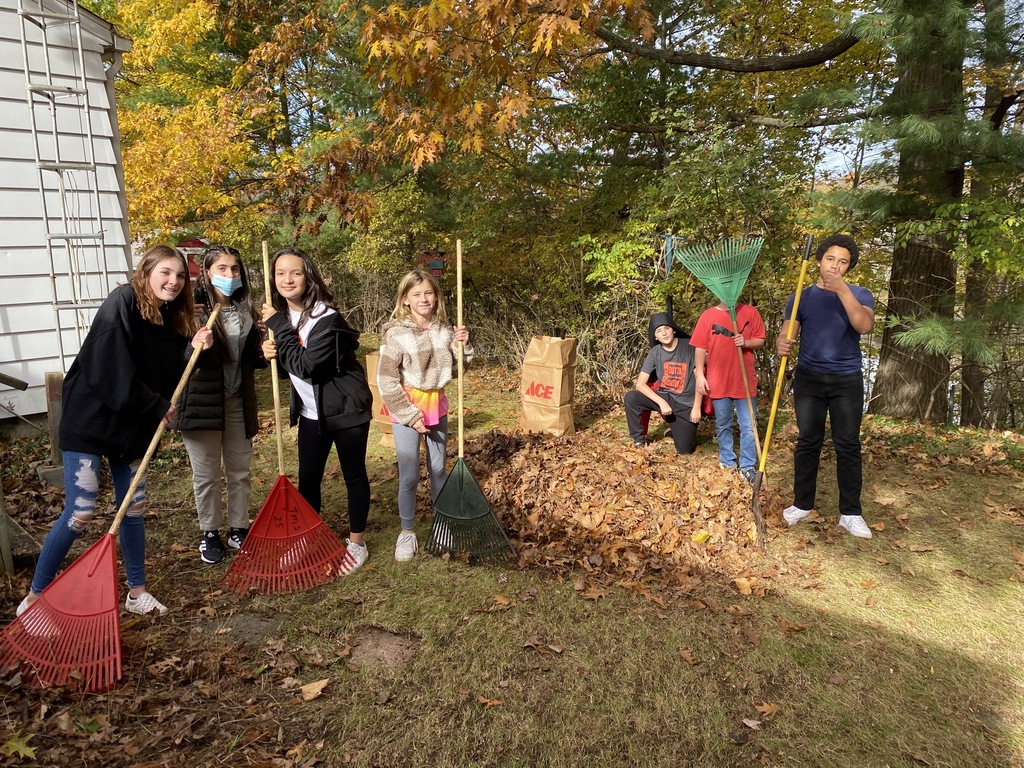 A shoutout to Tecumseh Harley-Davidson Shop and Sunset Ridge BBQ for providing a free meal to our veterans on Thursday (11/11). Our ROTC students were able to help out, serving those who attended. Thank you for having us!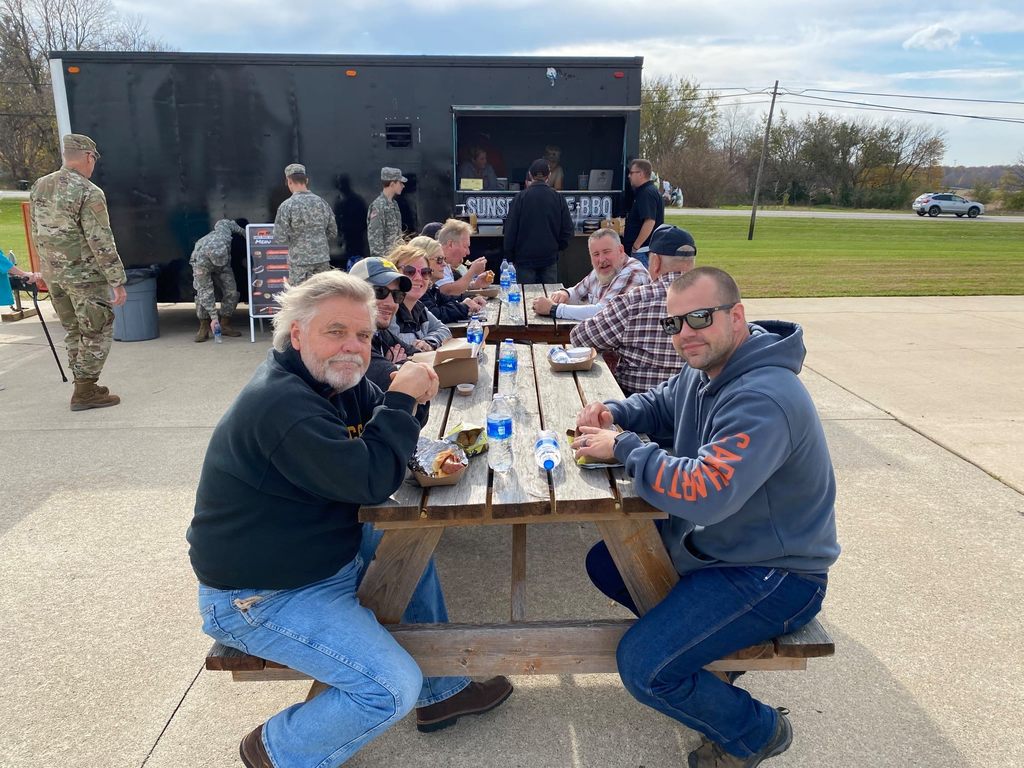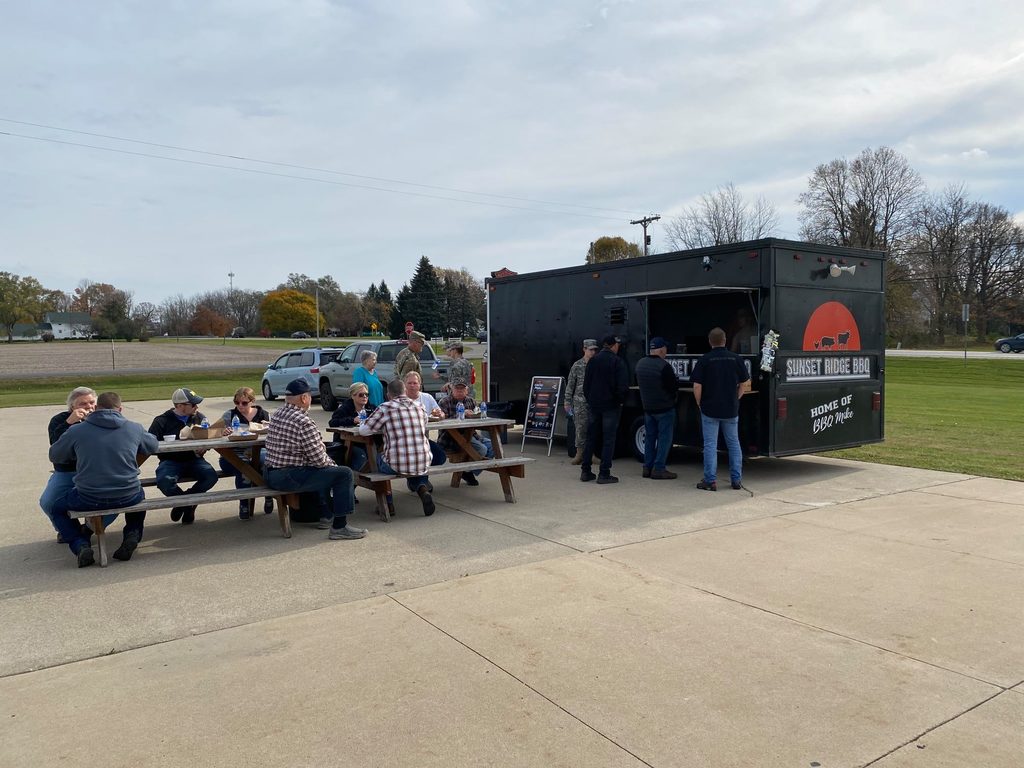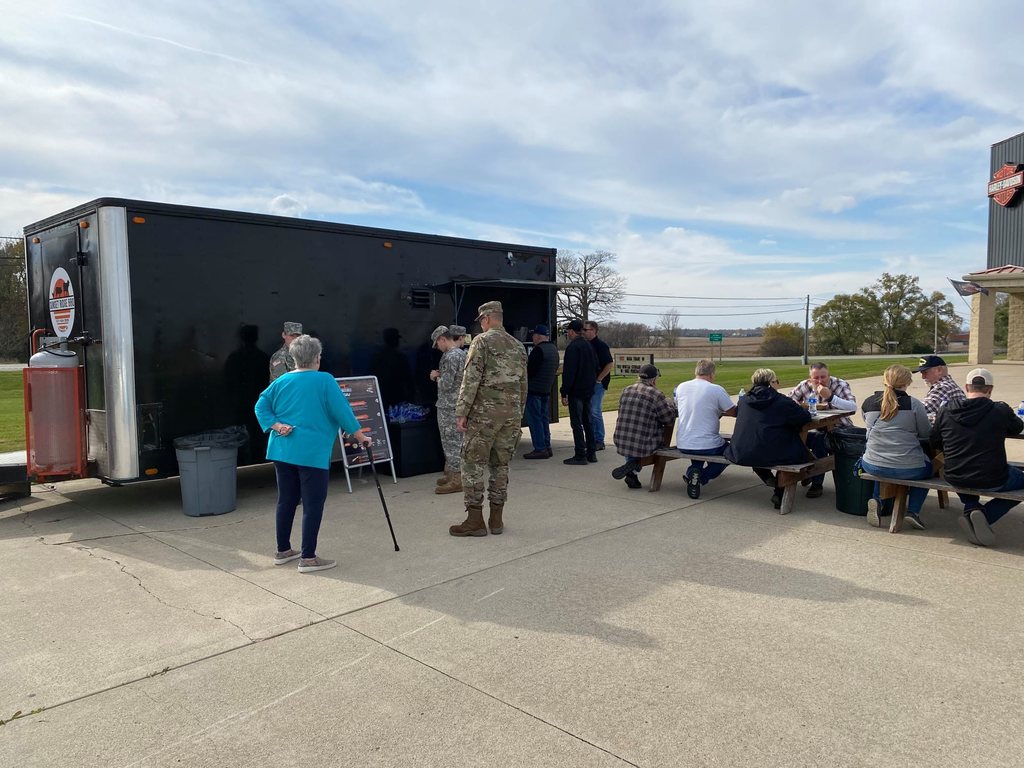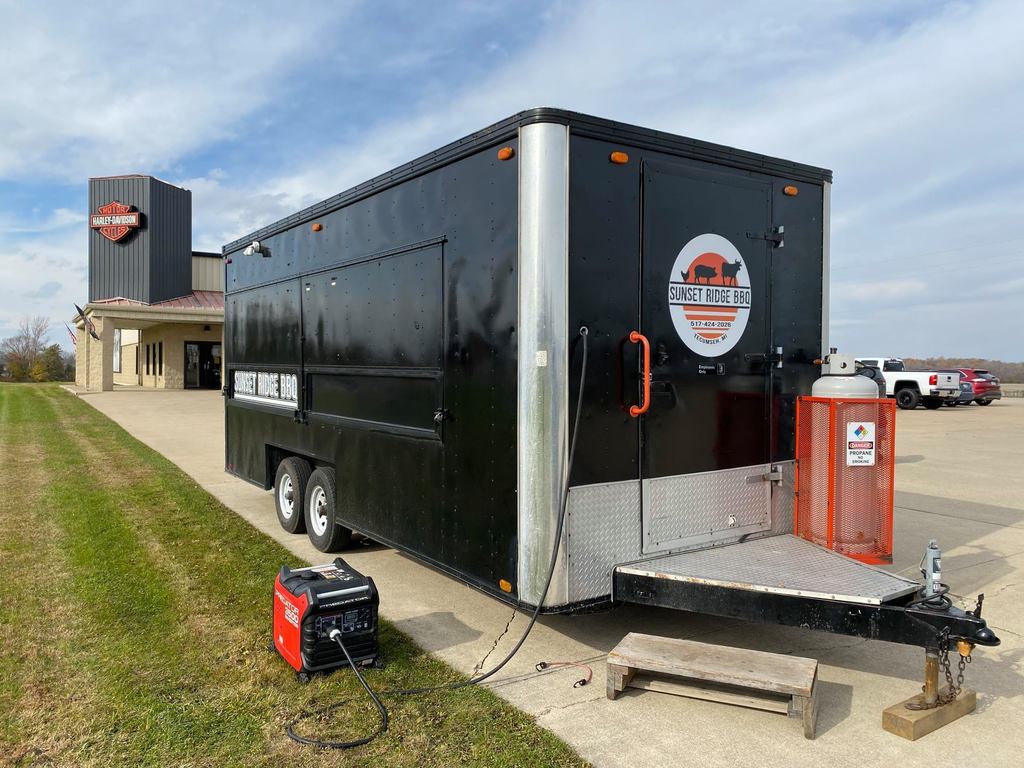 ROTC students from Tecumseh High School took part in the Veterans Day ceremony at Brookside Cemetery on Thursday (11/11). Numerous veterans were there to take in the ceremony and honor those who couldn't make it. We thank you for your service. Members from the American Legion Underwood Orr Post 34, Rep. Bronna Kahle, Lenawee County Sheriff Troy Bevier and Tecumseh Mayor Jack Baker we're on-hand for the ceremony.