Leading up to the November 8 General Election, Tecumseh Public Schools will host two virtual public forums. During these public forums, Superintendent Rick Hilderley will go over the two bond proposals on the ballot and the 'why' behind them. You will be able to ask questions during these forums. 📅: Tuesday, October 4 ⌚: 7 pm 🌐:
https://us02web.zoom.us/s/88068972250
📅: Tuesday, October 18 ⌚: 7 pm 🌐:
https://us02web.zoom.us/s/85499325636
For more information on the bond, please visit ⬇️
https://tpsbond.com/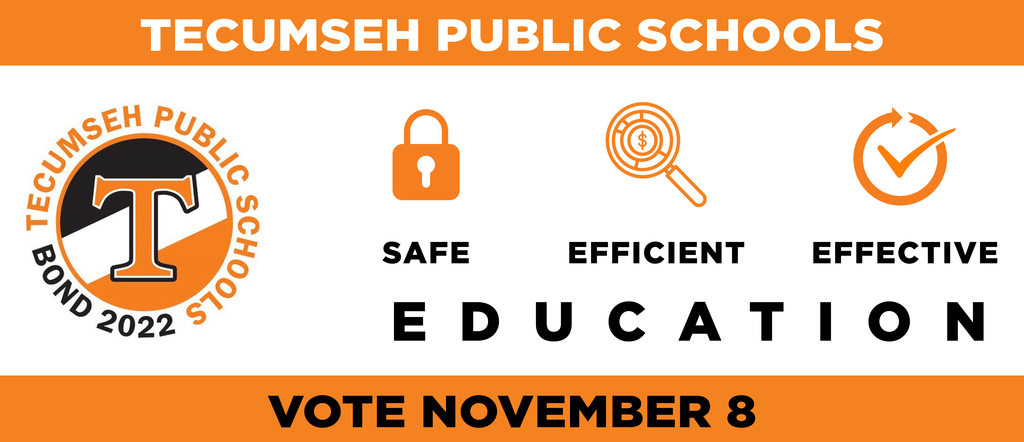 Don't forget Friday, September 30, is a half-day for ALL students!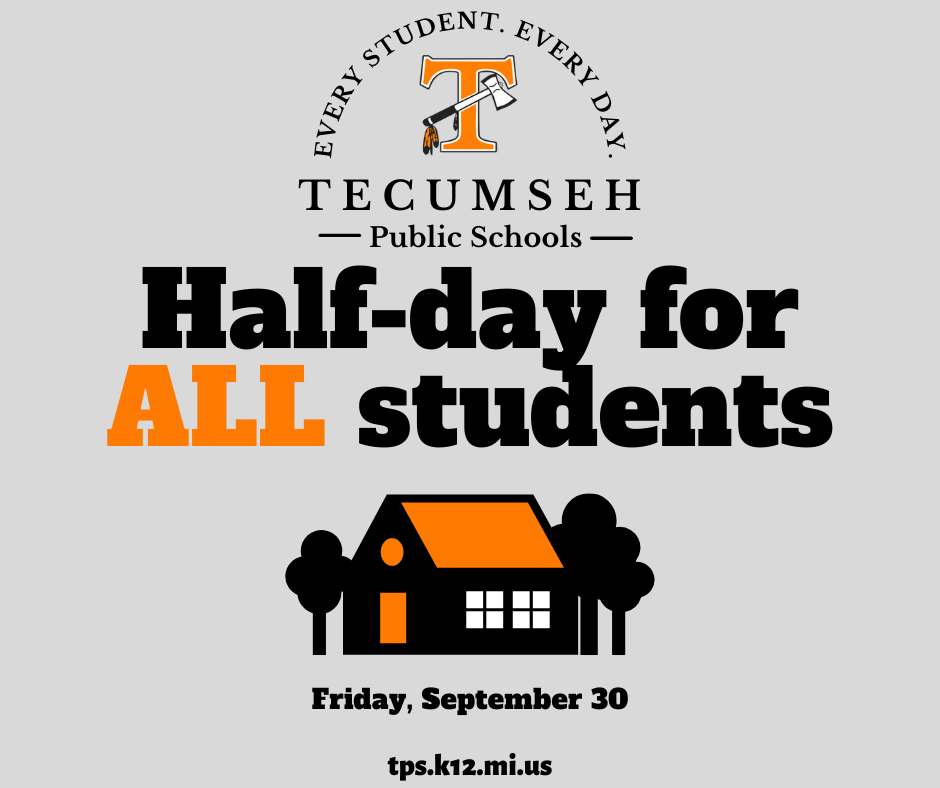 Thanks for coming out and celebrating our students during the Homecoming Parade today! 🧡🖤 #homecomingparade2022 #tecumsehpublicschools #homecoming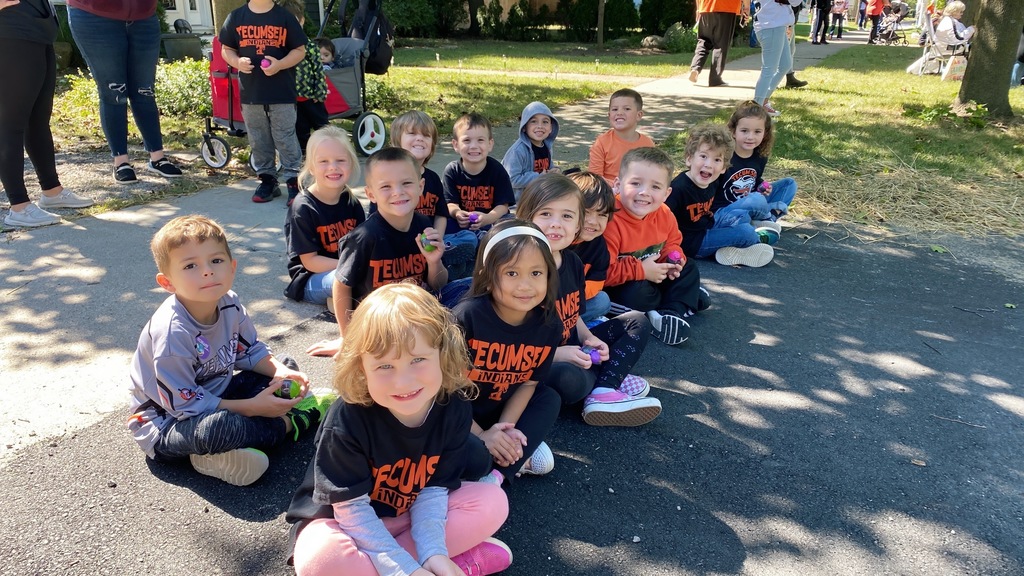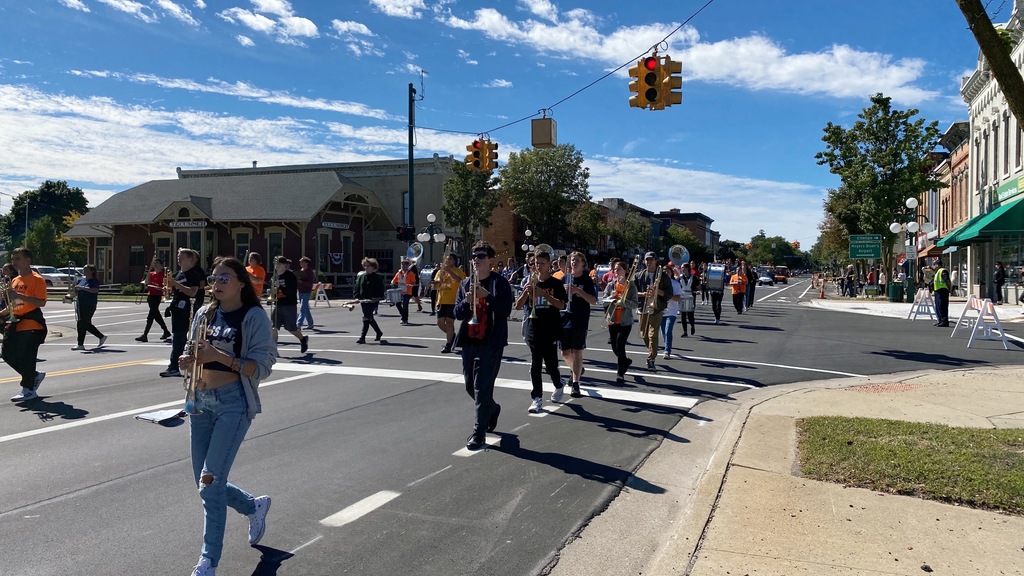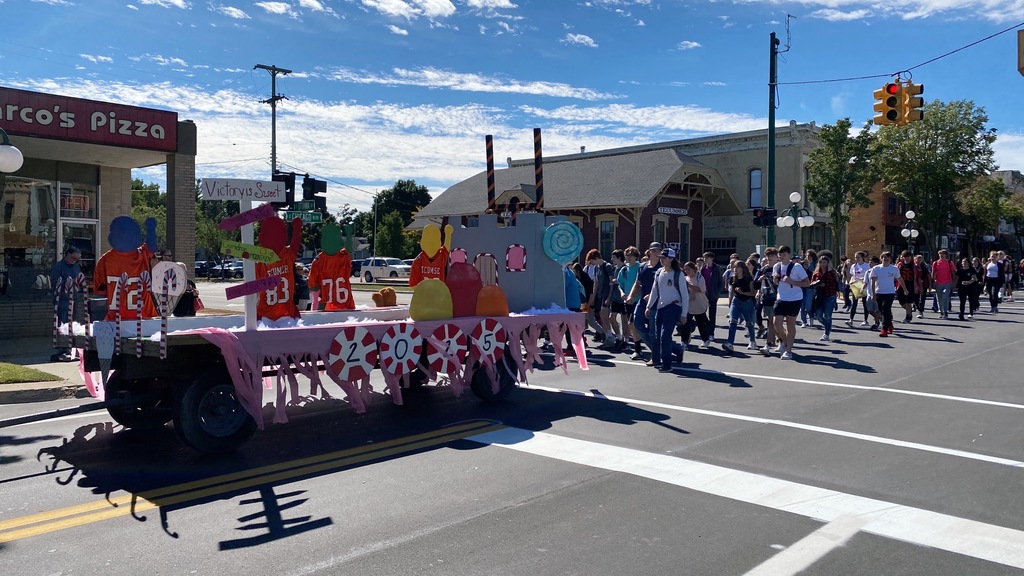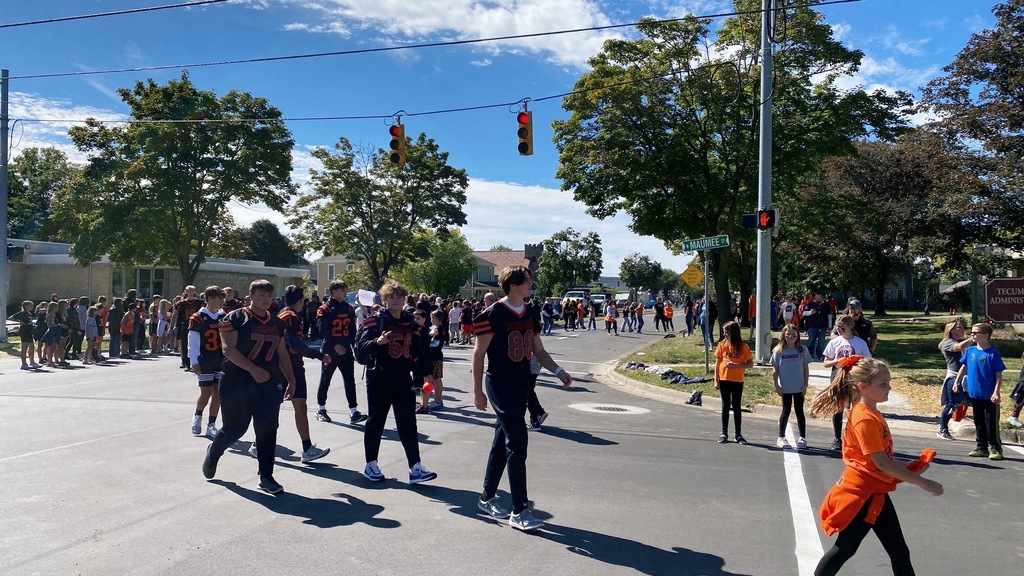 Homecoming Parade Information Ahead of tomorrow night's Homecoming Game at Indian Stadium, there will be a parade! The parade will begin at Tecumseh High School with an anticipated 1:45 pm start. All THS students will participate in the parade and walk behind their class float. Parade Route: • Leaving from Brown Street entrance of THS • Traveling east on Brown Street to N. Union Street • Traveling south on N. Union Street, turning onto M-50 • Traveling east on M-50, turning onto Maumee Street from M-50, ending at Tecumseh Middle School TMS students will return to school to load up for bussing, and parent pick up. Students will NOT be permitted to sign out with parents at the parade. Sutton Early Learning Center students will be bussed to the parade and back. Tecumseh Acres Early Learning Center students will walk to and from the parade.

On Saturday, September 17, Tecumseh Middle School is hosting a drive-thru fundraiser for a good cause. If you have any gently worn, used, and new shoes you're looking to part with, we'll take them! Your donation will support the Tecumseh Band Boosters and go towards a good cause. Drop-off information ⬇️ 📅: Saturday, September 17 ⌚: 9am-11am 🏫: Tecumseh Middle School 📍: 307 N. Maumee Street, Tecumseh You can also drop off these shoes at any of our buildings during business hours.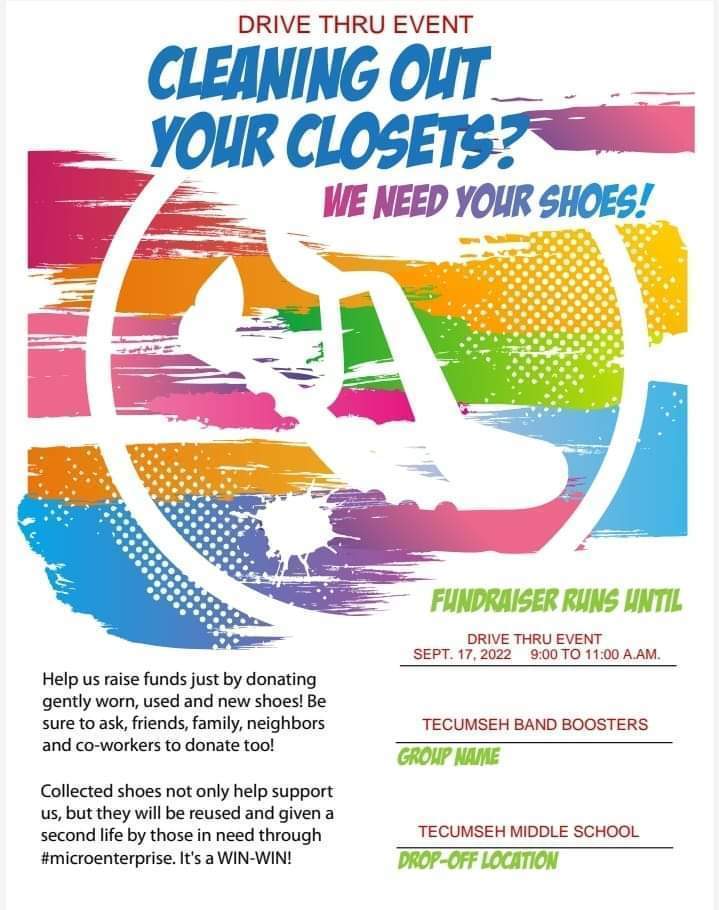 Have a special or encouraging message for our students or staff? You have an opportunity to make it permanent. From now to December 1, we are taking orders for personalized pavers. These pavers will be installed in the Sculpture Garden at Tecumseh High School. The pavers are $150 and will also benefit the art department at THS. If you like, you can donate to the art department for future updates to the Sculpture Garden. See the Paver Sale form for more information ⬇️
https://5il.co/1hpy8
If you have any questions, please reach out to: 👩: Christine Obeid 📧:
cobeid@tps.k12.mi.us
👩: Jackie Whiteley 📧:
jwhiteley@tps.k12.mi.us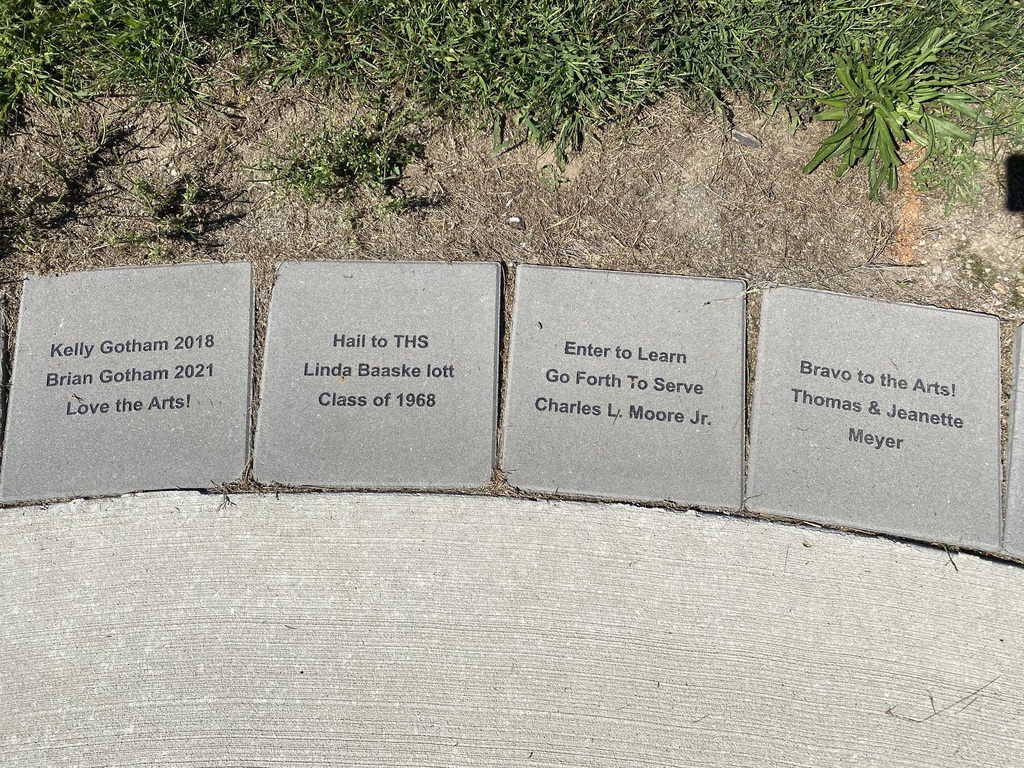 Looking for a way to support Herrick Park and Patterson Intermediate Learning Centers? The Tecumseh ILC PTO is hosting a Spirit Wear sale this week! If you're interested in placing an order, head over to
https://tecumsehintermediate.spiritsale.com/
Orders are due by Friday, September 9th to ensure arrival by homecoming, which is two weeks later. A portion of the proceeds will go towards the Tecumseh ILC PTO.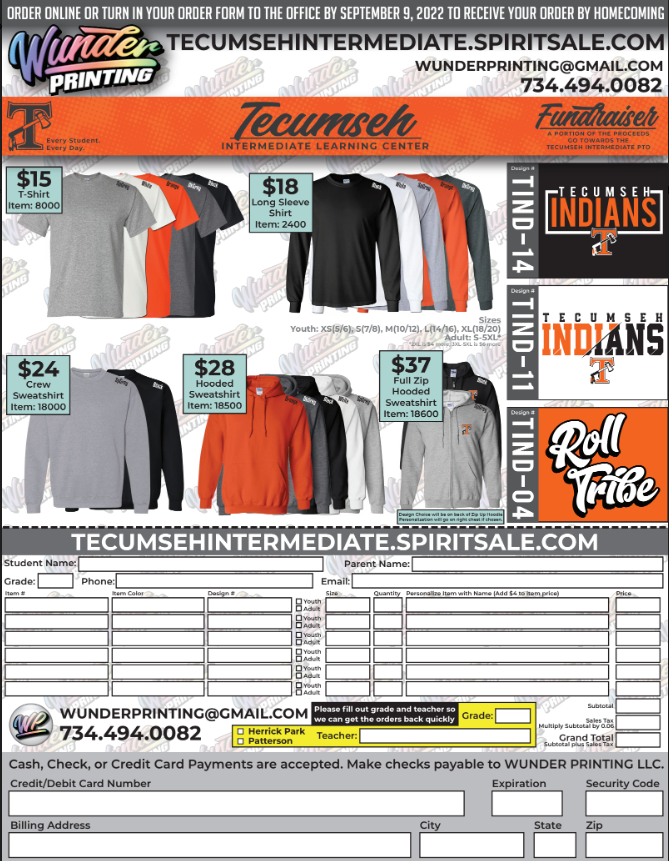 Don't forget, there's NO SCHOOL on Friday, September 2 and Monday, September 5. Have a great Labor Day weekend!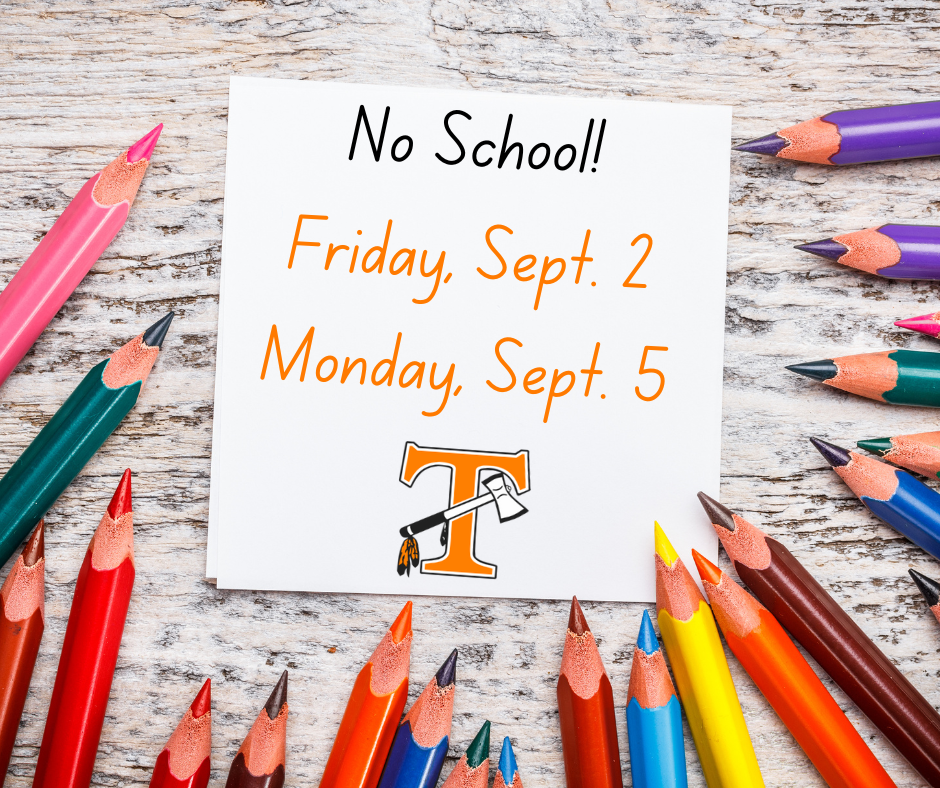 It was a rainy start to the new school year, but it was a good day!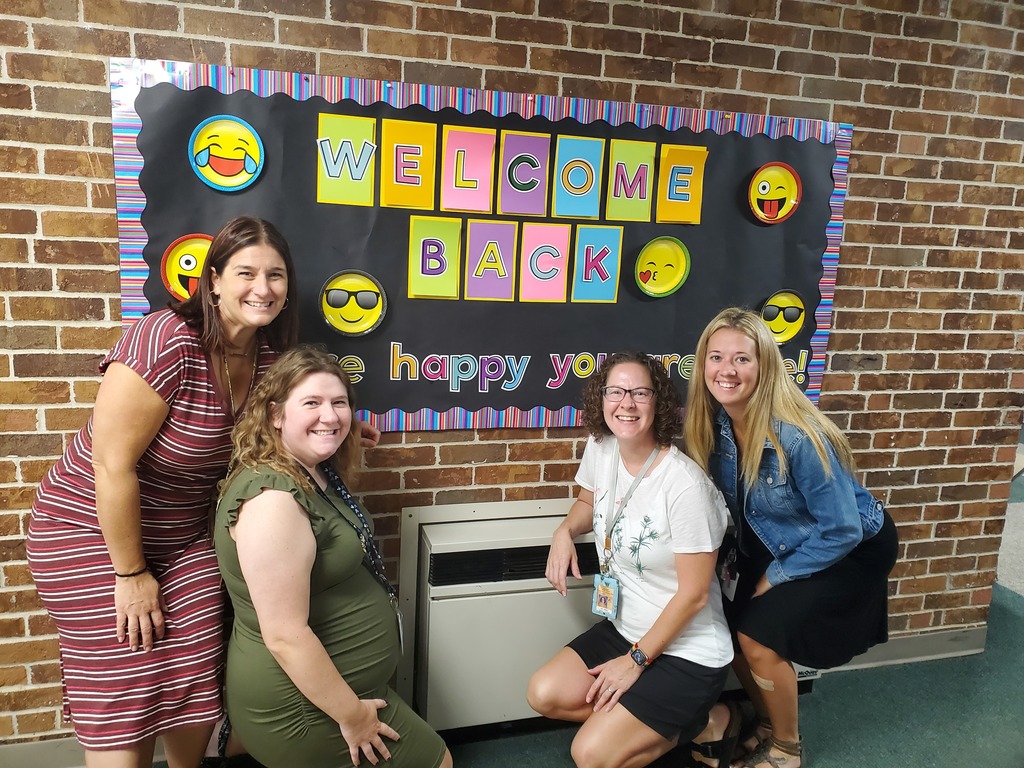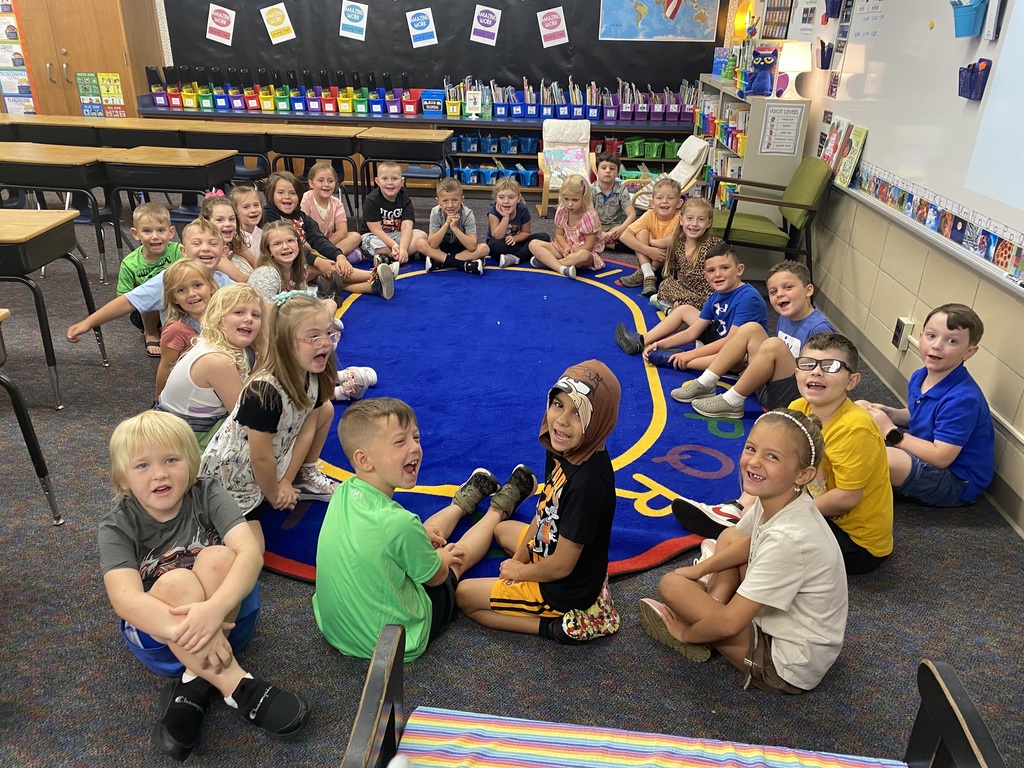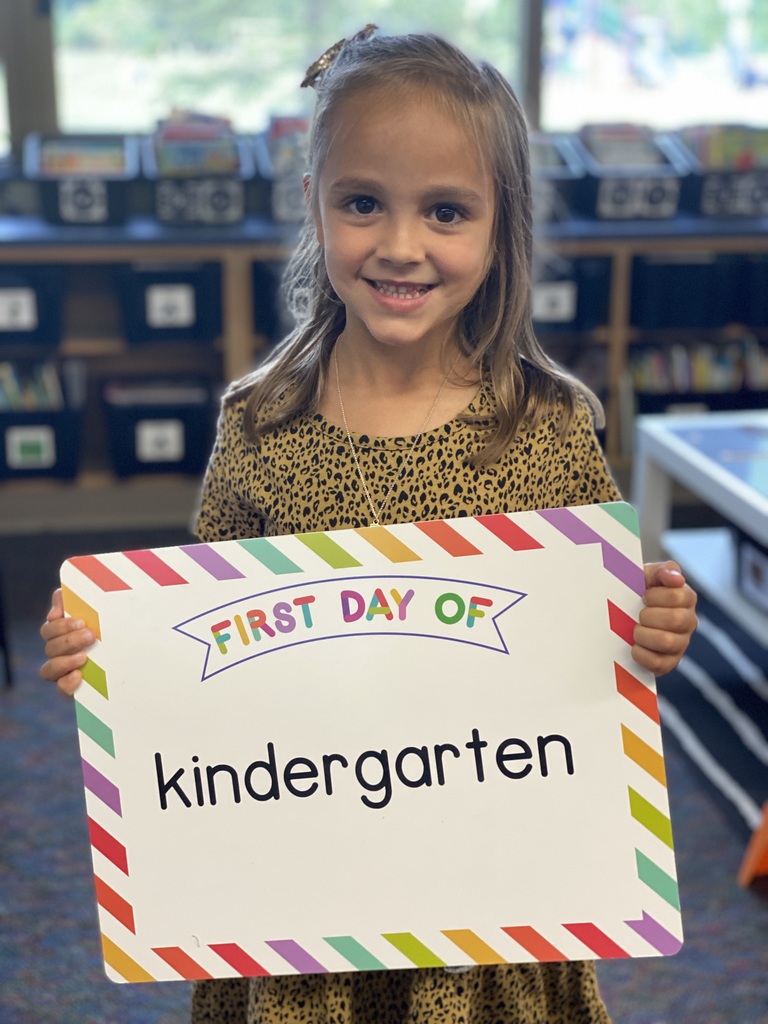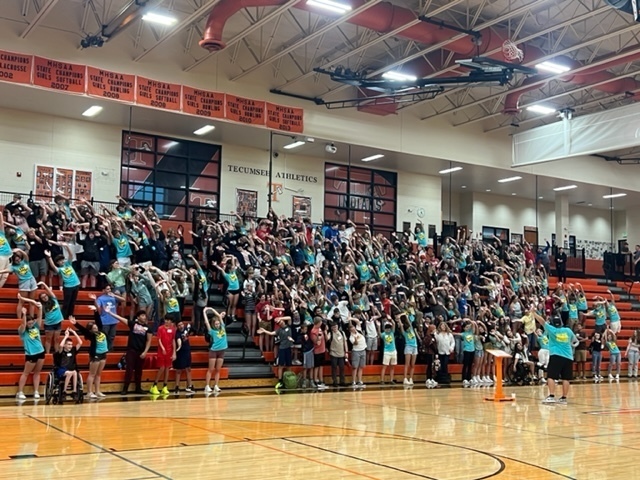 It's good to see you again! #firstdayofschool #tecumsehpublicschools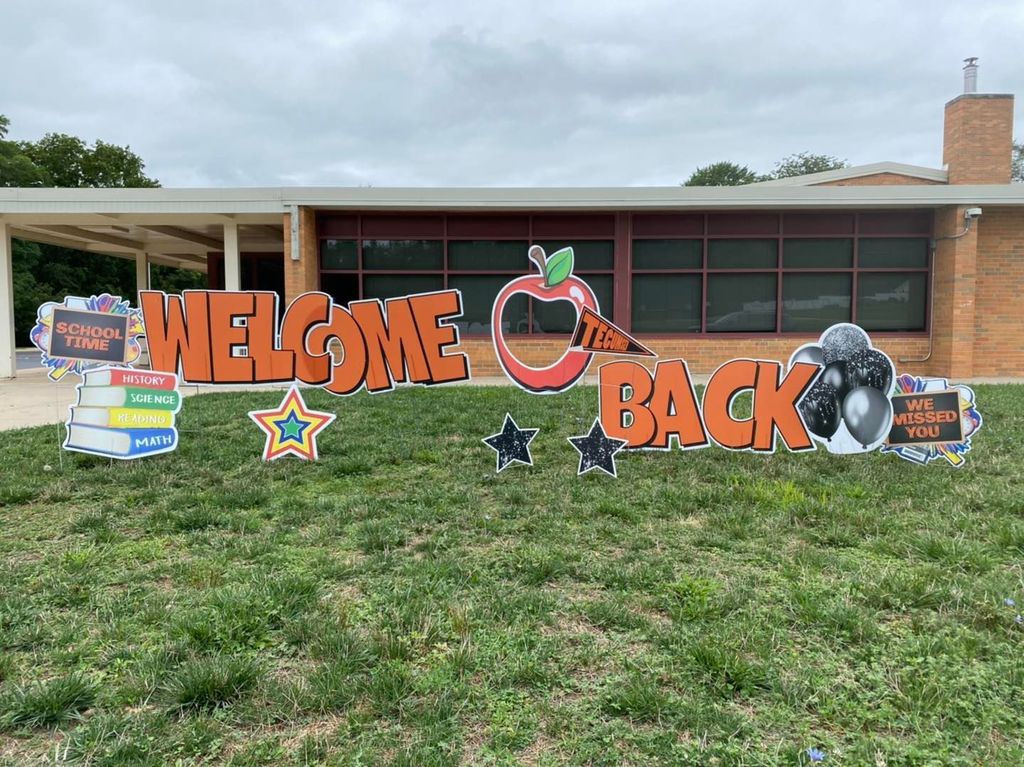 The new sports season is upon us. Just a reminder, for attending home sporting events, we do not accept cash sales for tickets. The District, and other local school districts, take part in digital ticketing for ALL sporting events. It's very easy to purchase tickets online through GoFan. You can also purchase tickets on their app, which you can find in the Apple App Store or Google Play. TPS Athletics GoFan Info ⬇️
https://gofan.co/app/school/MI3685
TPS Athletics Department ⬇️
https://www.tps.k12.mi.us/page/athletics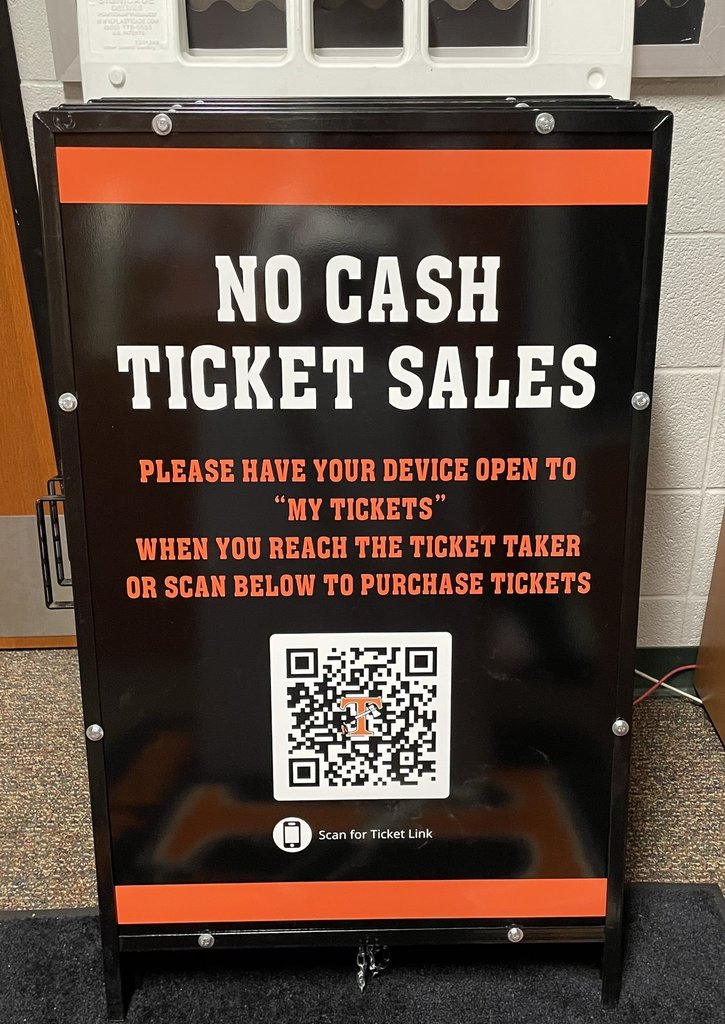 TPS Families: Postcards with bus assignments are being mailed out today. You can also find the bus information in Infinite Campus. 🚌🚌🚌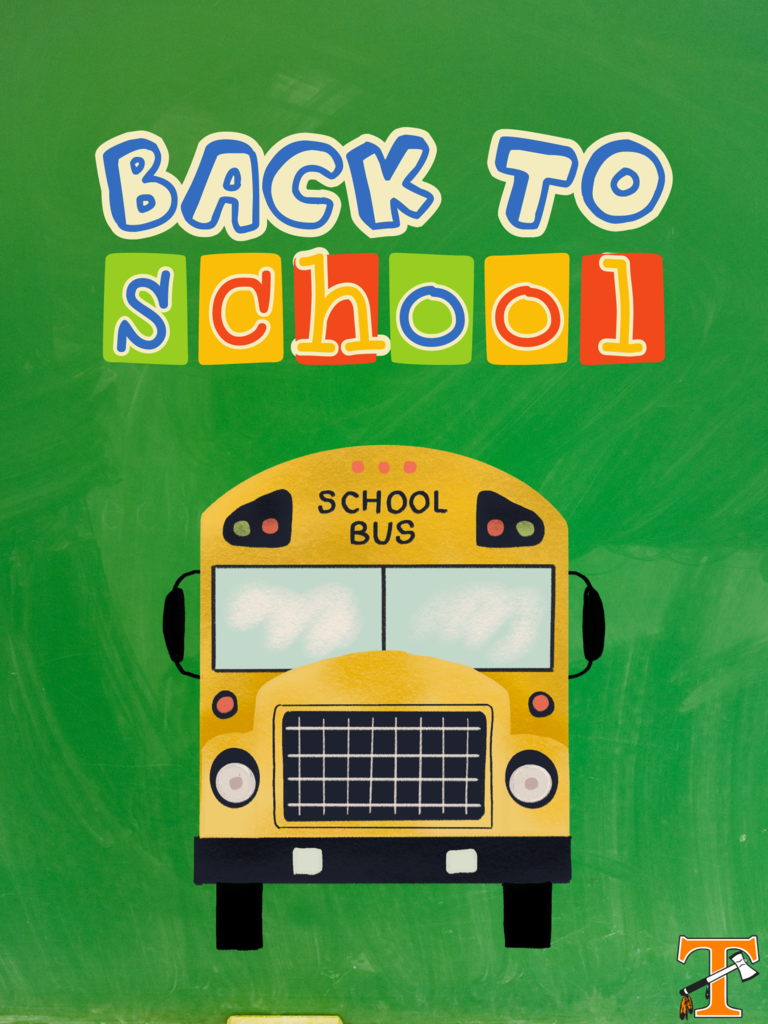 Thank you to WTOL 11 for covering our ALICE training today. Keep an eye out for the story tonight at 5 and 6.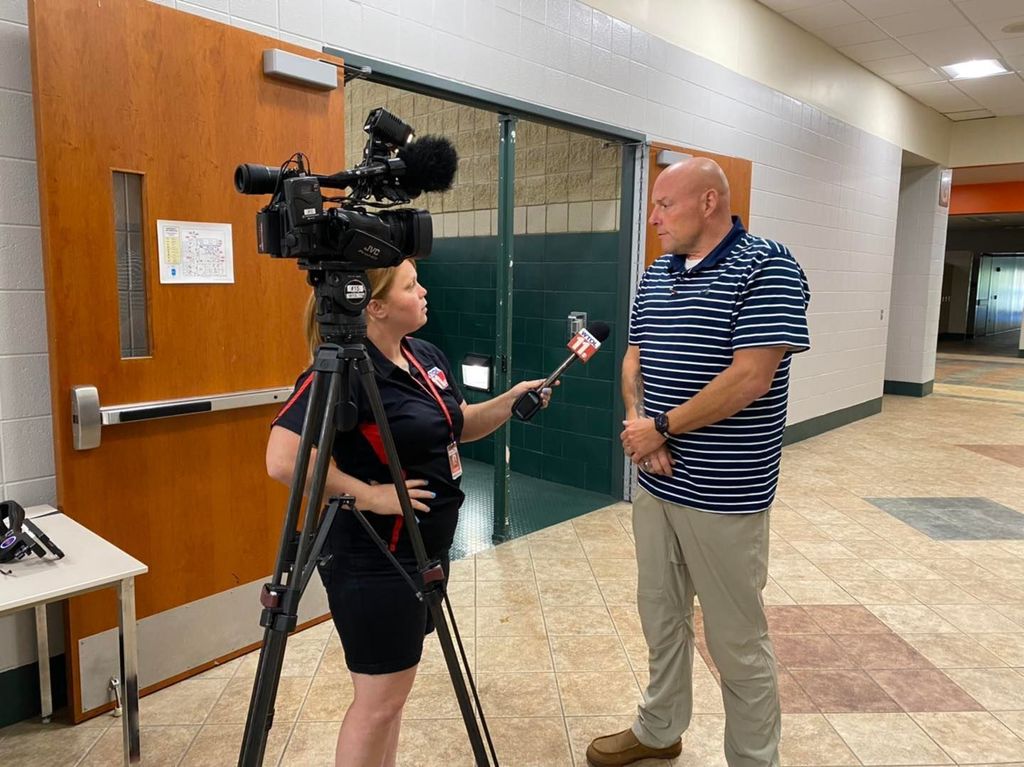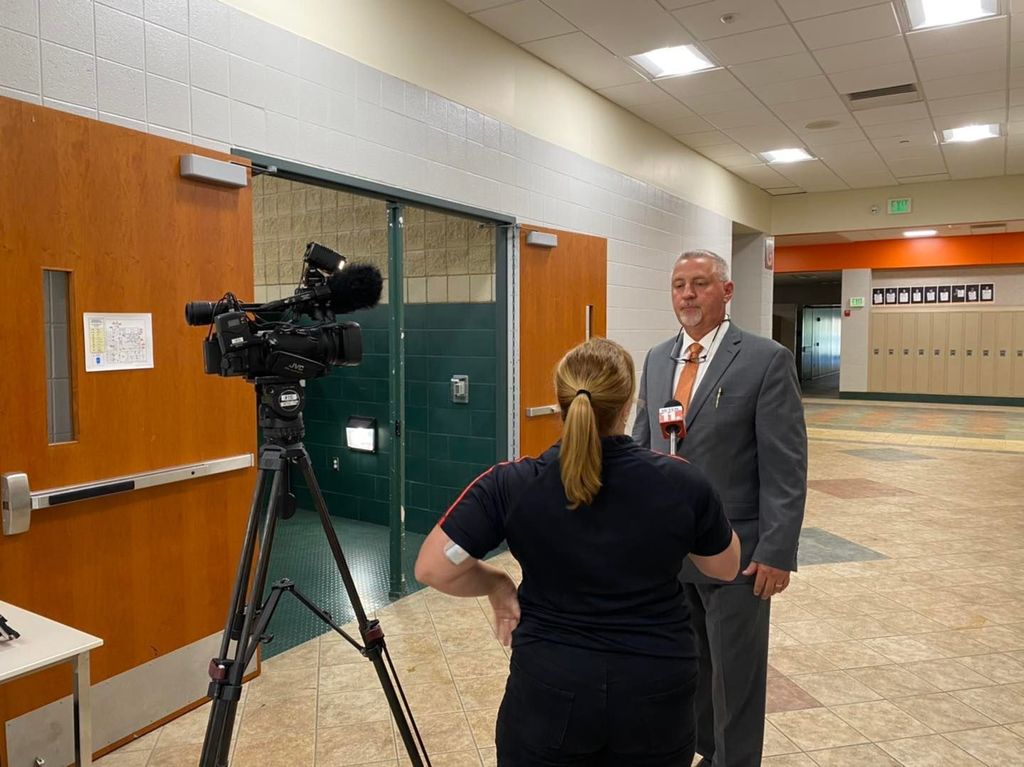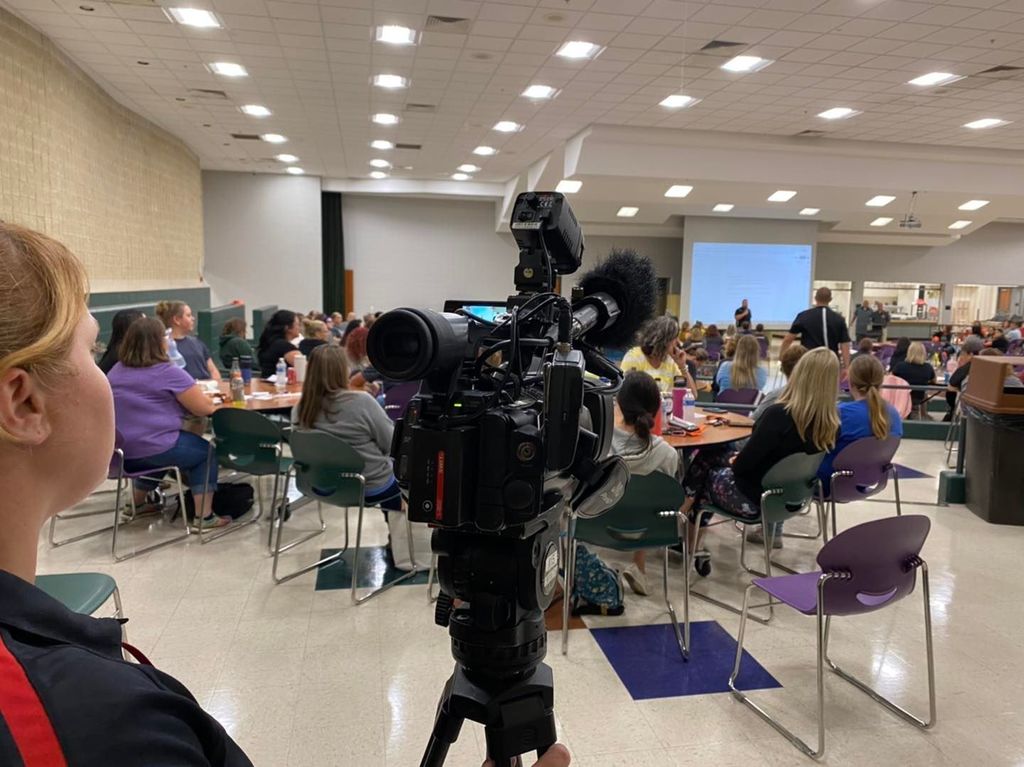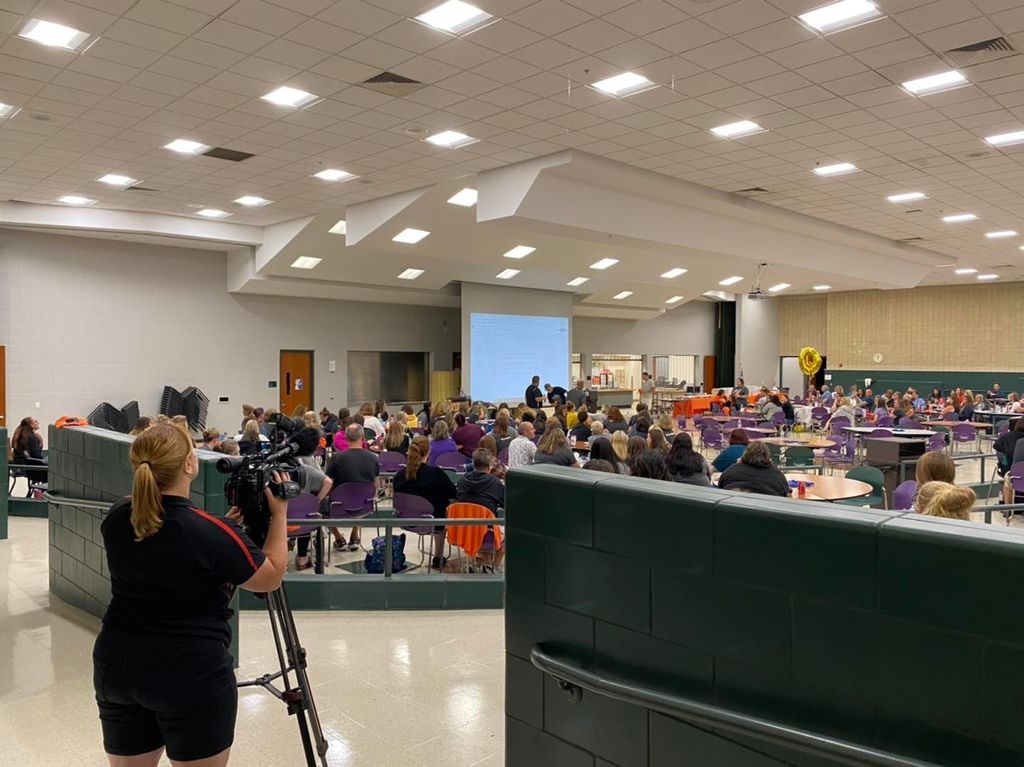 New teacher and staff orientation is underway at Tecumseh Middle School. Welcome to the District!

Right now, enrollment is continuing at Tecumseh Preschool. If you're interested, space is filling up very quickly. At Tecumseh Preschool, the focus is building strong foundational skills for children ages 3-5 years by providing developmentally appropriate opportunities for creative thinking, problem solving and building social skills. Tecumseh Preschool offers both tuition based and Great Start Readiness Program (GSRP) funded classrooms. To qualify/apply for GSRP placement:
http://freelenaweepreschools.org/
For more information or to apply for a tuition placement, please reach out to our Tecumseh Preschool program director: 👩: Shawn Behnke 📧:
sbehnke@tps.k12.mi.us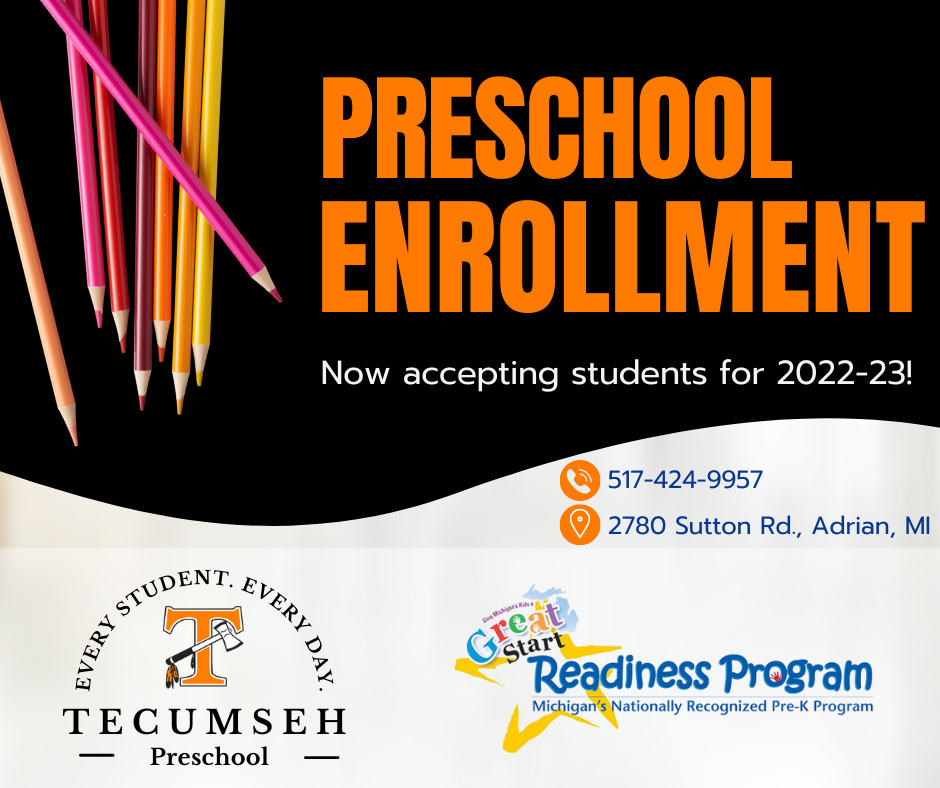 'The Tecumseh News' newsletter for May is now available! Here's what's inside this issue: • Update on the Bond 2022 Proposal • THS Receiving National, State, and County Honors • 3rd & 4th Grade Students Hold First In-Person Concert in 2+ Years • Student Stories: Ice Cream Brings Community Together For Download:
https://5il.co/19zmi
https://www.tps.k12.mi.us/page/tps-newsletter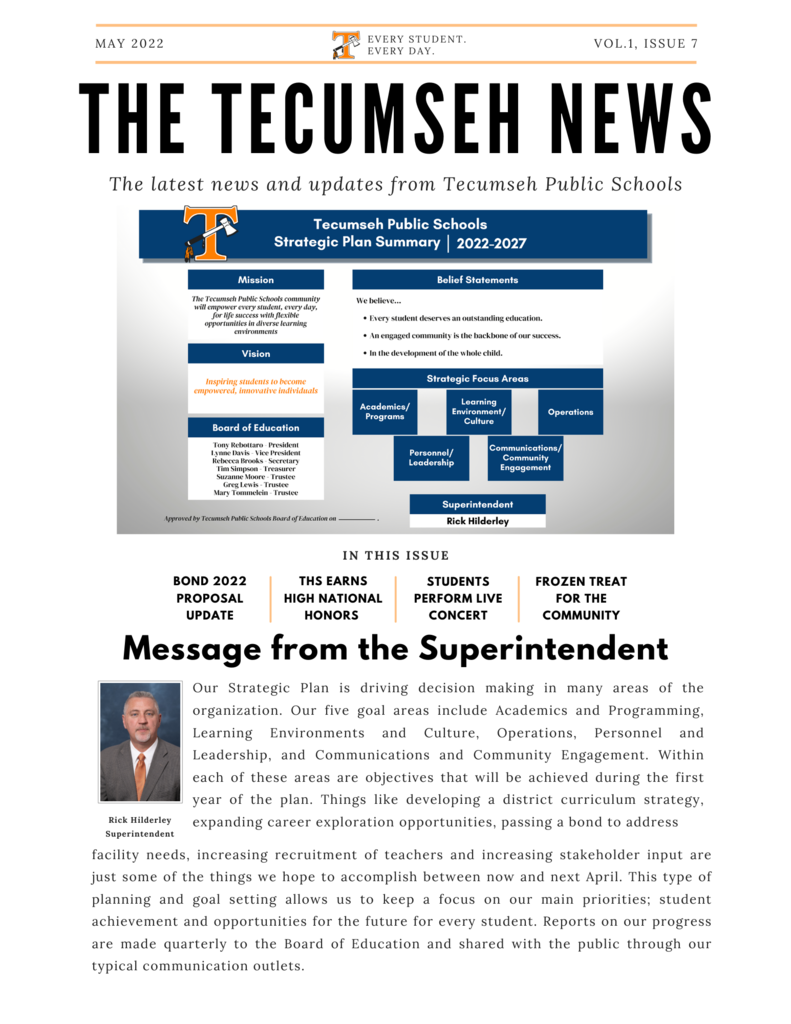 Have you had the chance to download the Tecumseh Public Schools app? If not, it's so easy to do. Where to find the app: • For Android:
https://bit.ly/3oPn4BI
• For iPhone:
https://apple.co/2LU0Obu
We've made some changes to the app. When you first load it, the 'Home' page features the 'Live Feed' and 'Events.' However, you know have the ability to make the app appear like the desktop version of the website. Just click 'Menu' and you'll see the options bar. Click 'Full Website' and you're good to go! We also want to make sure you're aware of the 'Push Notifications' feature. This feature keeps you in the loop when the district pushes out information through the app. That way you will not miss any updates from the district, like brand new stories, Live Feed updates, school closures and more. For more information on the 'Push Notifications,' follow the steps on the attached graphic.