Just a couple of people stopped by Tecumseh Acres Early Learning Center this morning for the first 'Breakfast with the Supt.' informational meeting. The meetings are to help the community better understand the specifics of the bond proposal that's on the May 3rd ballot. Don't worry. If you missed today's meeting, we have plenty of more chances for you to attend. This week: 📅: Tuesday, March 22nd 🏫: Sutton Early Learning Center 📍: 2780 Sutton Road, Adrian MI 49286 ⌚: 9am-10am 📅: Thursday, March 24th 🏫: Herrick Park Intermediate Learning Center 📍: 600 Herrick Park Drive, Tecumseh, MI 49286 ⌚: 9am-10am If these times do not fit your schedule, we have later times scheduled in April. For more information on the bond ⬇️
https://www.tps.k12.mi.us/page/2022-bond-information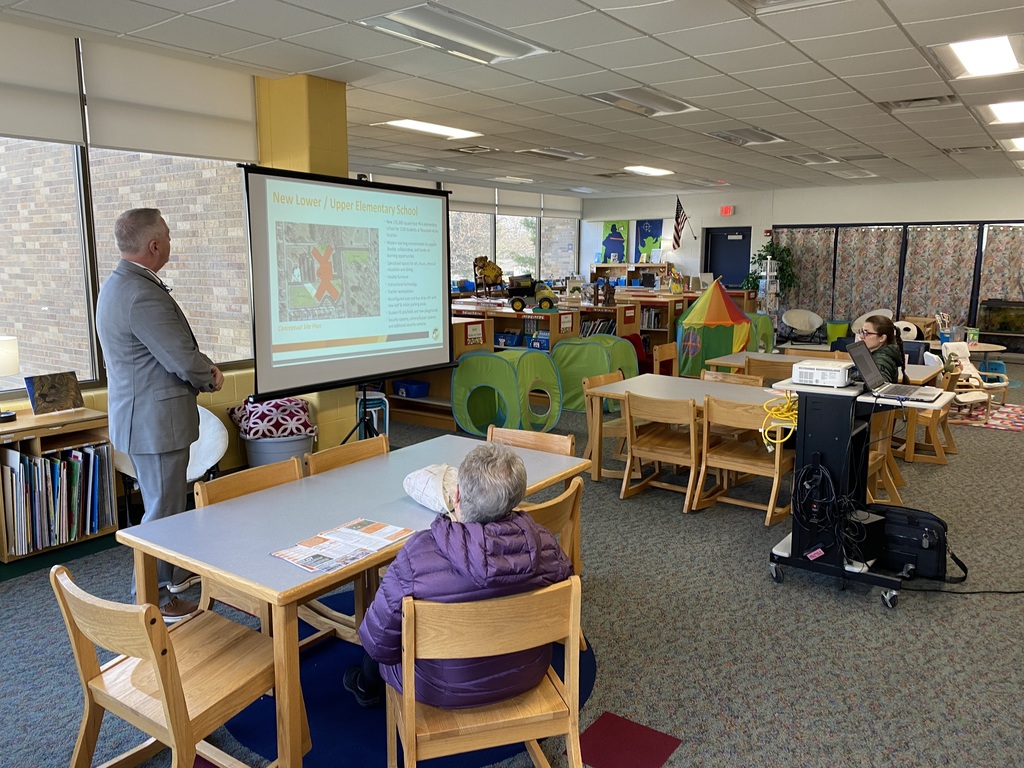 Some of our students and staff members at Patterson Intermediate Learning Center brought the noise today! Today was Dress Like a Rock Star day to celebrate National Reading Month. Our students are reading rock stars!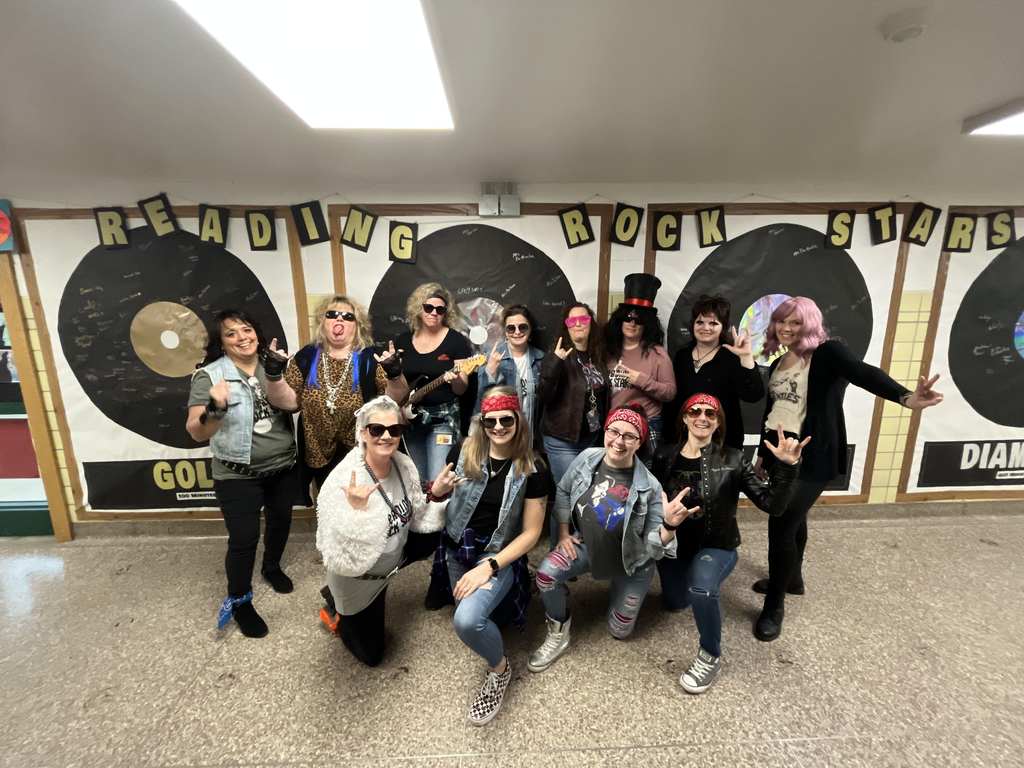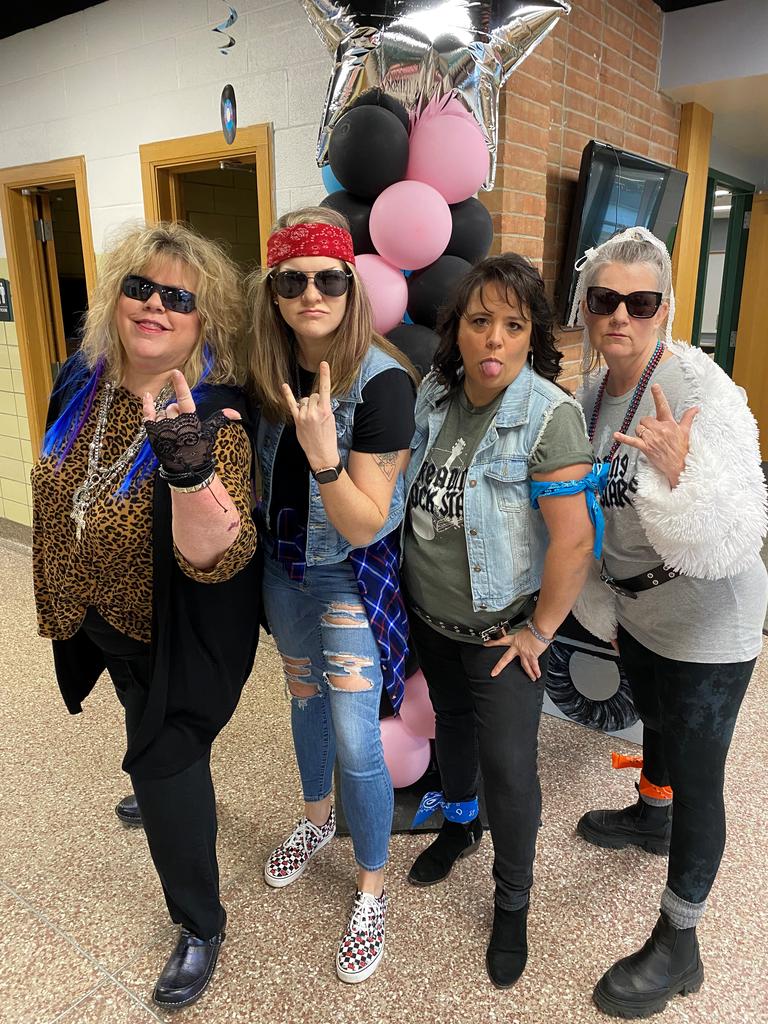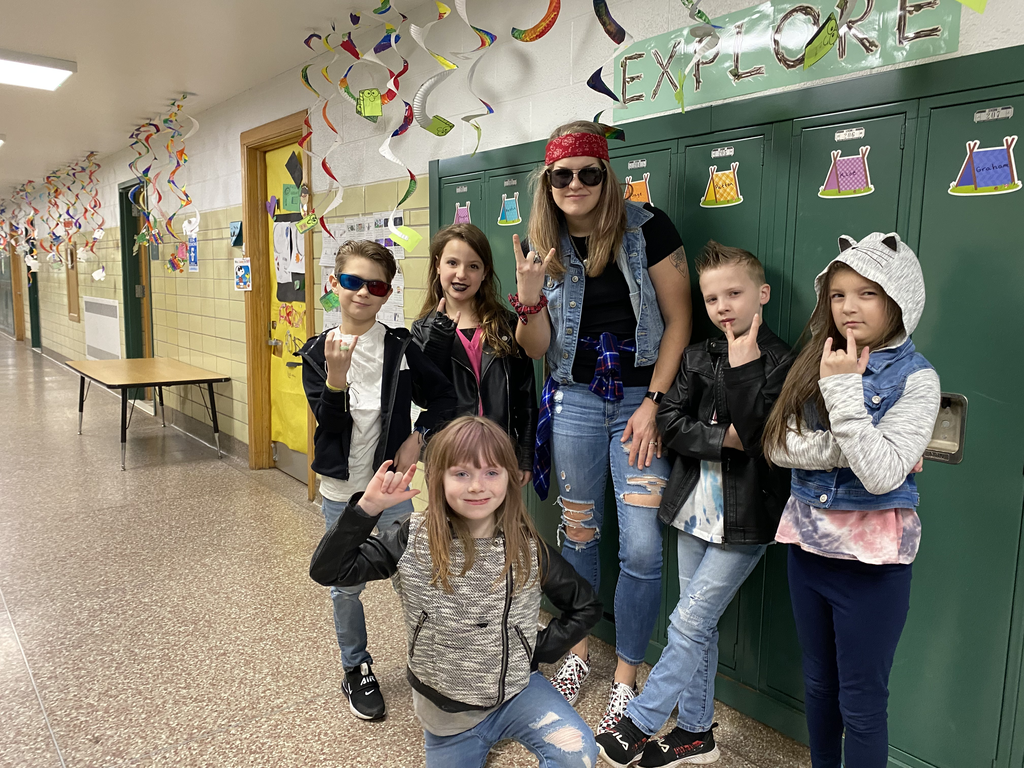 St. Patrick Day Shenanigans at Tecumseh Middle School 🍀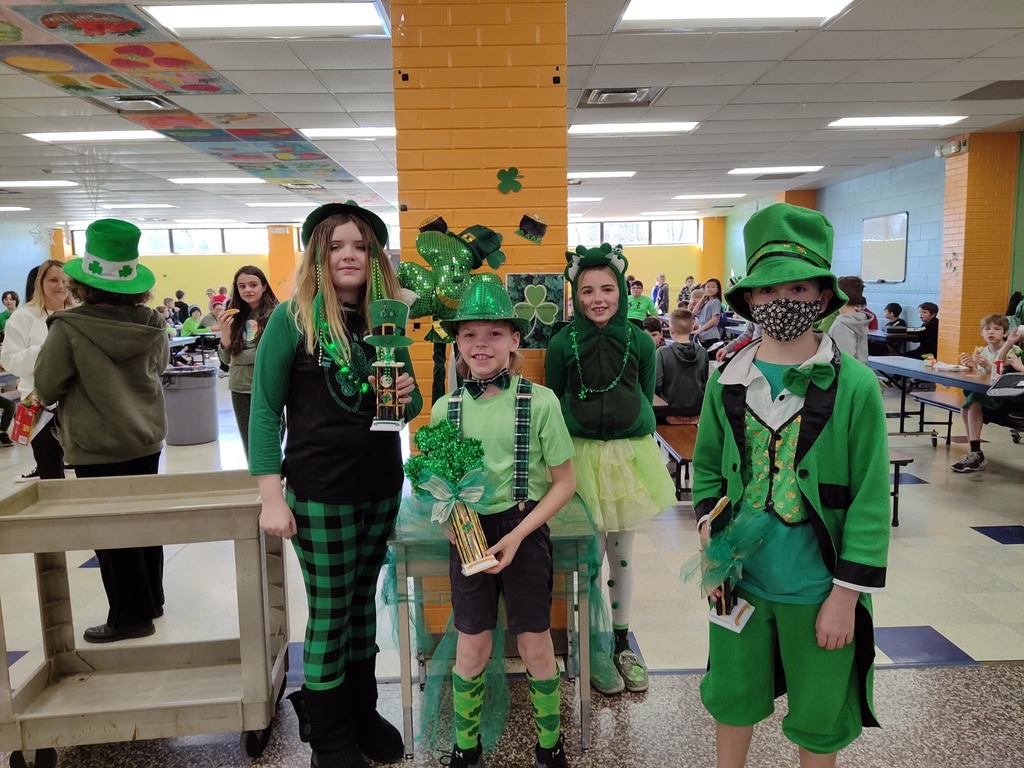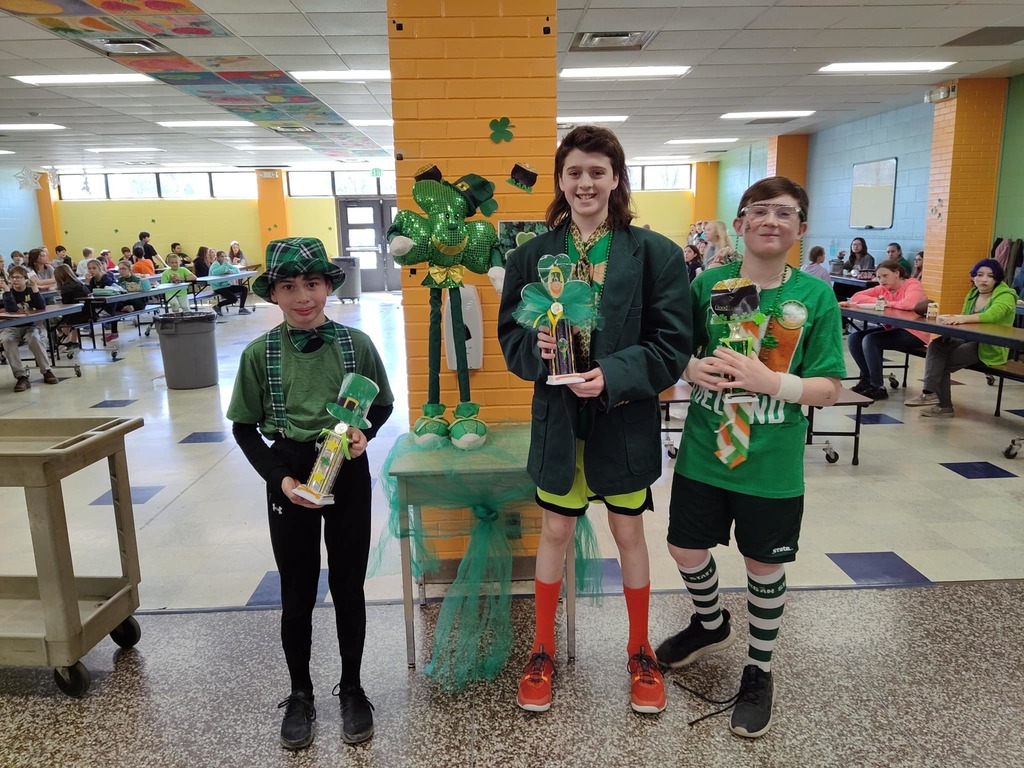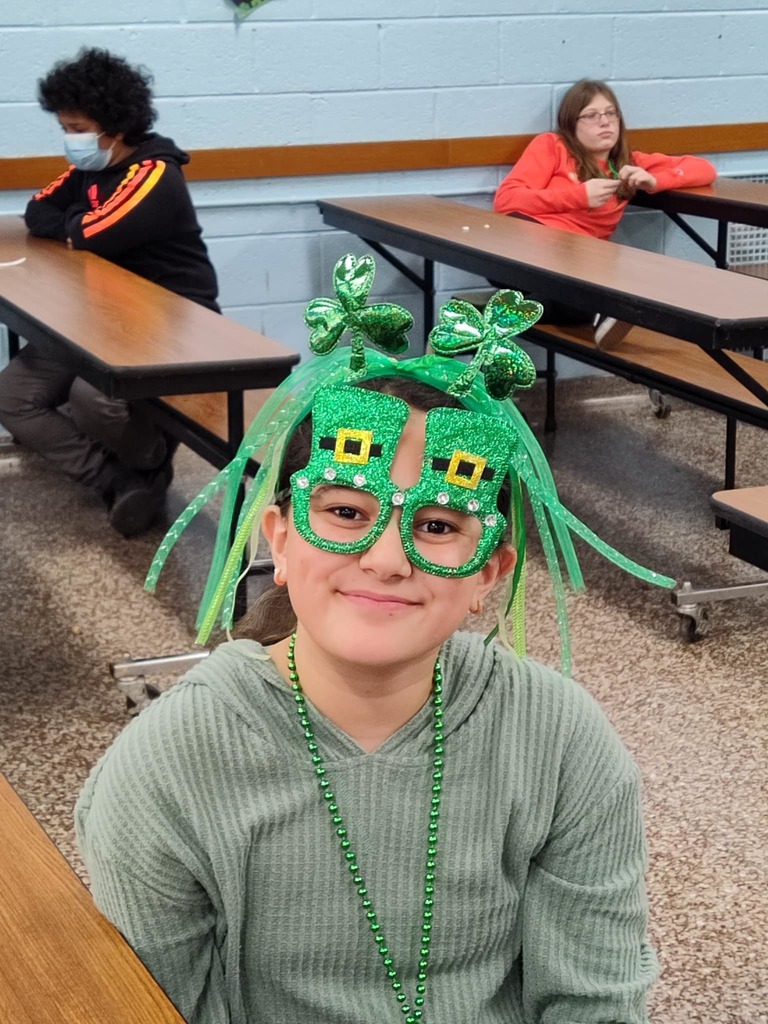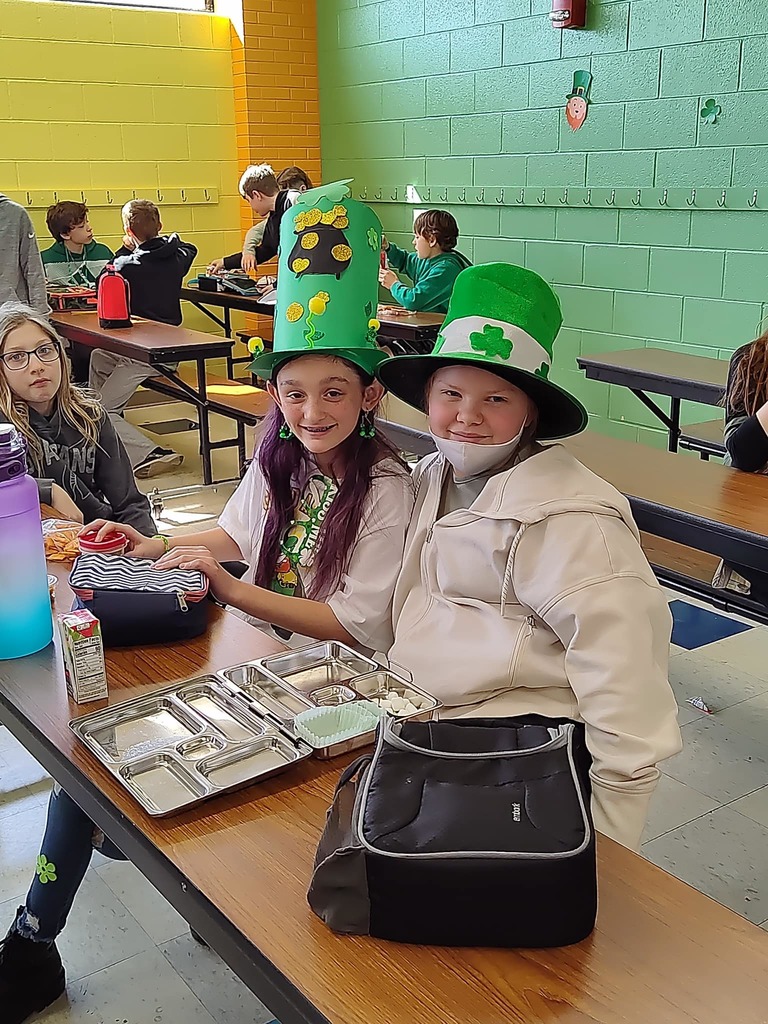 March is 'National Reading Month,' and today was Superintendent Rick Hilderley's turn to read to our students! Superintendent Hilderley had been in and out of meetings but was able to stop by Herrick Park Intermediate Learning Center earlier today. Also, the students understood the assignment. Great job celebrating St. Patrick's Day! ☘️☘️☘️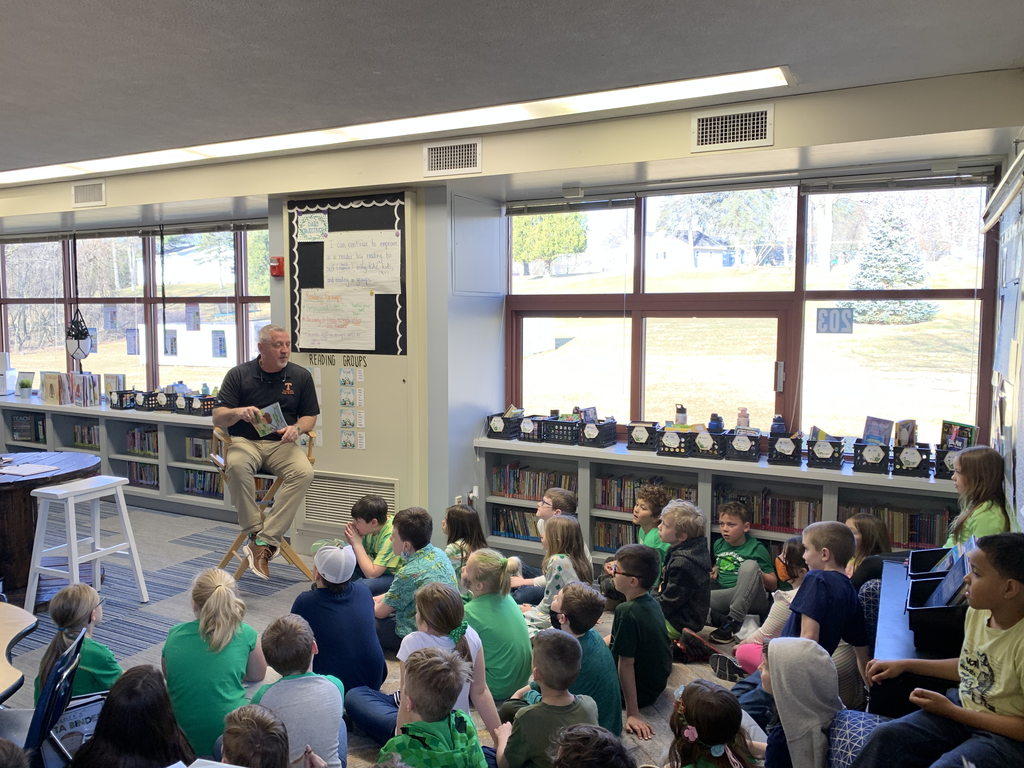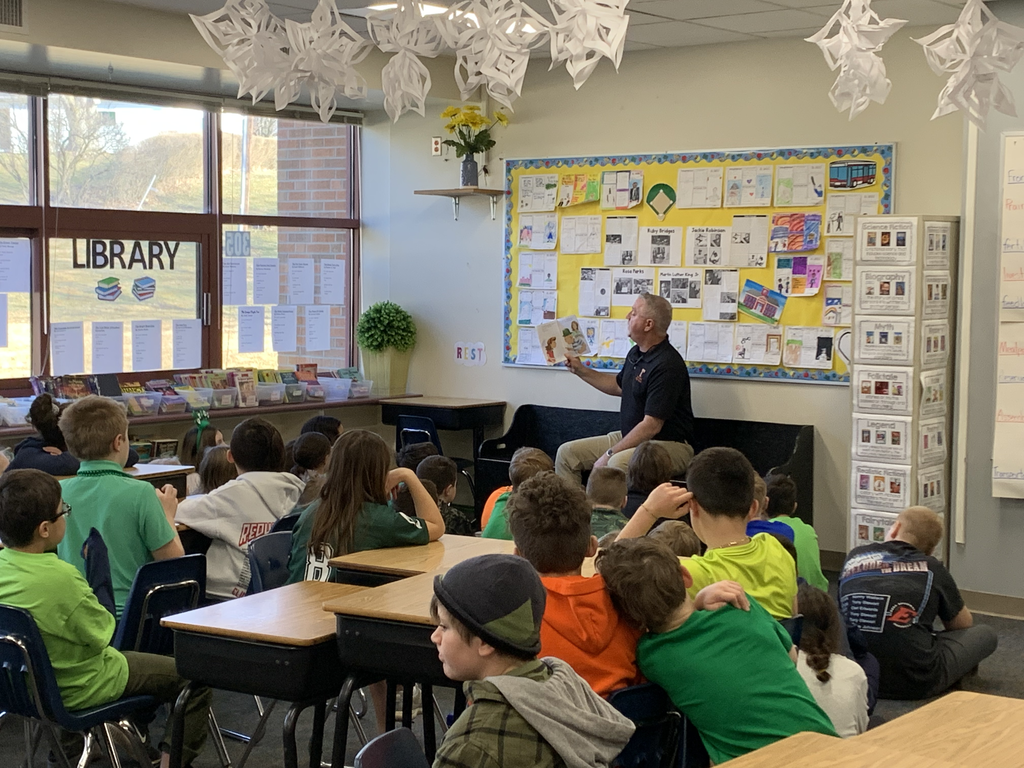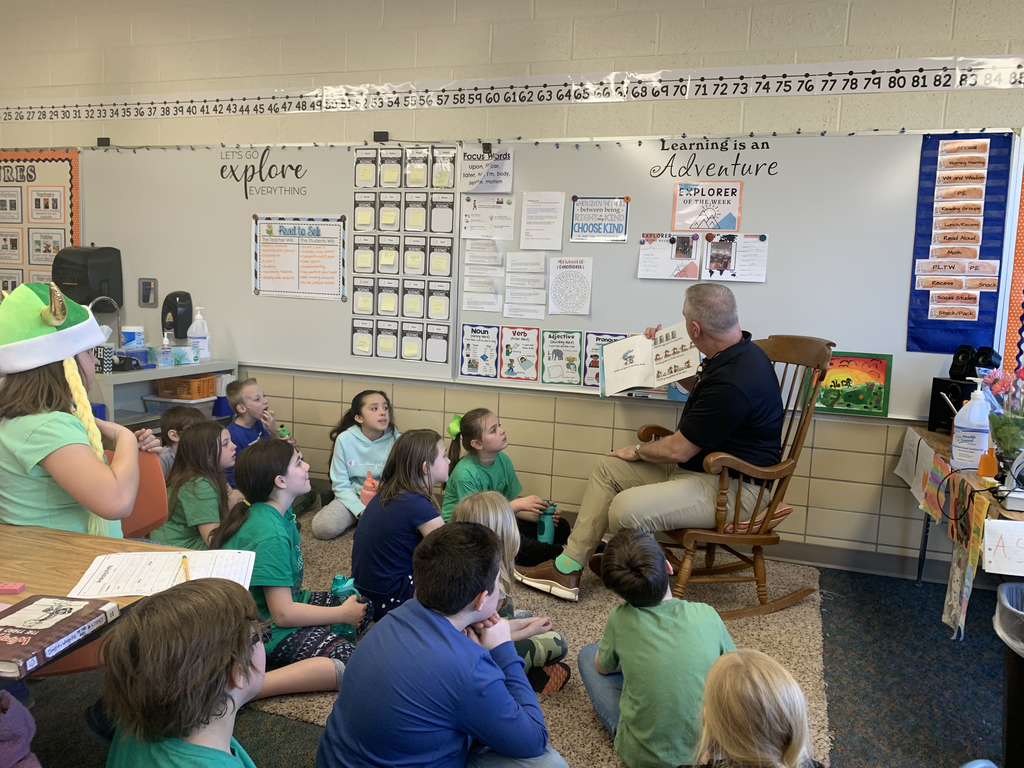 In a little less than two months, we will be holding our 2022-23 Young 5s - Kindergarten Round Up. 📅: Saturday, May 14th 🏫: Sutton Early Learning Center 📍: 2780 Sutton Rd., Adrian, MI 49221 ⌚: 9am-12pm More information and Documents for Enrollment:
https://tps.k12.mi.us/page/enrollment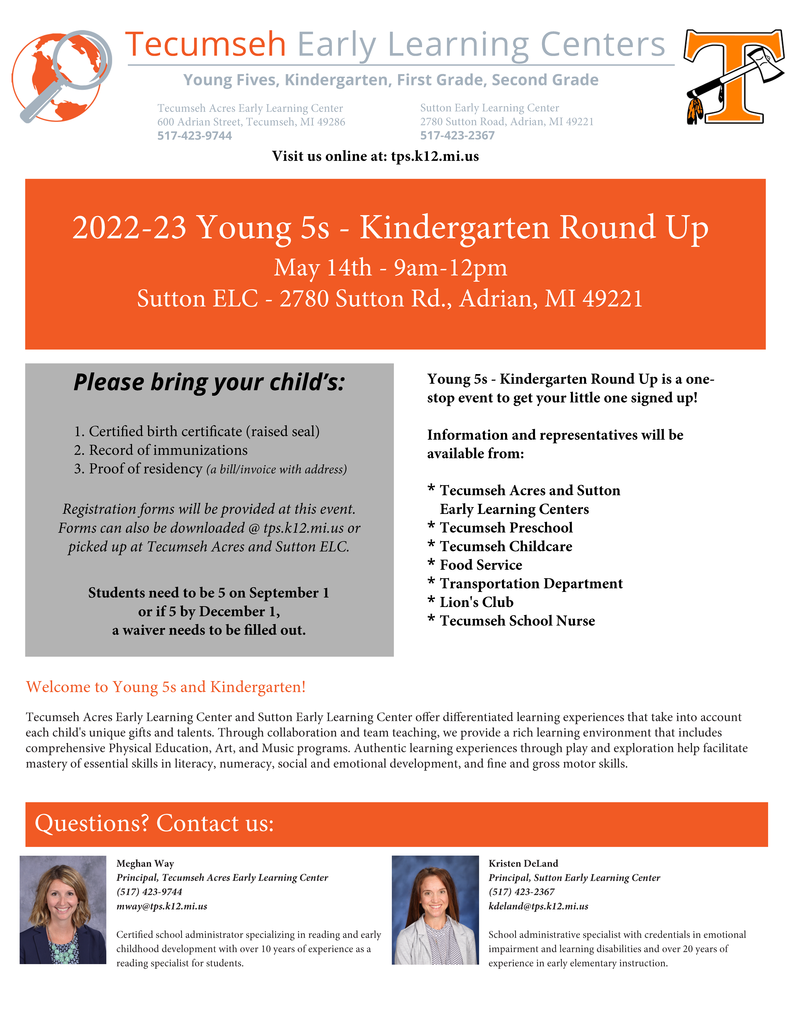 Our 7th graders had a blast tie-dyeing to celebrate the mathematical constant Pi Day, which is on March 14th. Pi is approximately equivalent to 3.14. The students also wore their tie dye shirts as they made homemade pies in commemoration!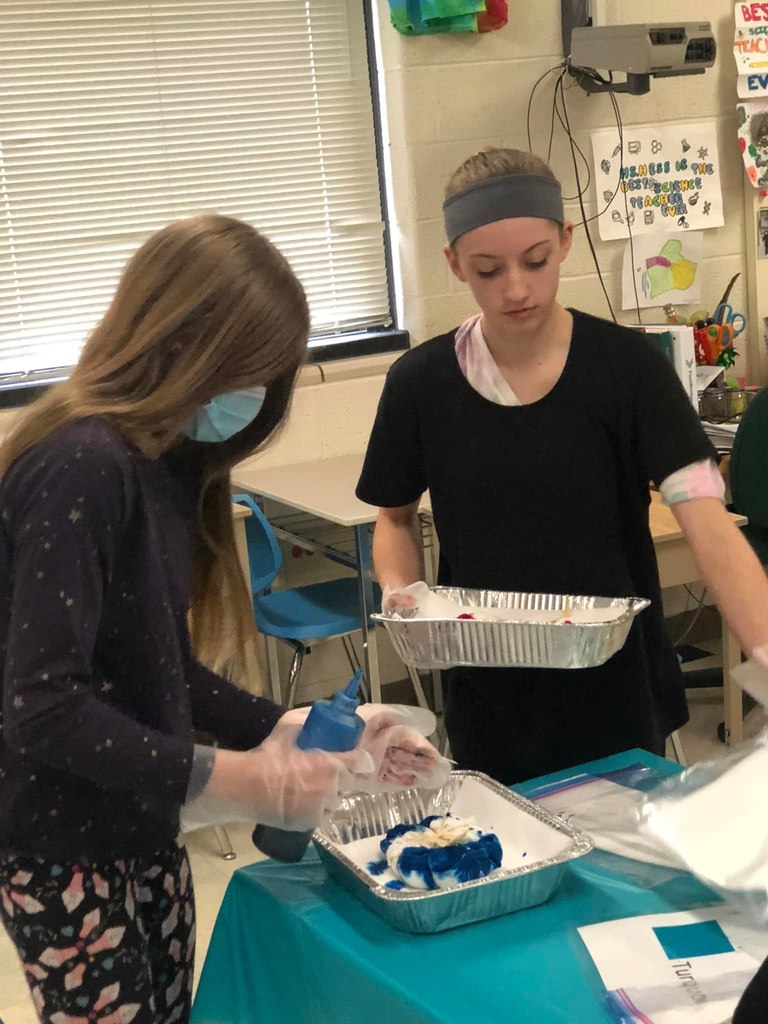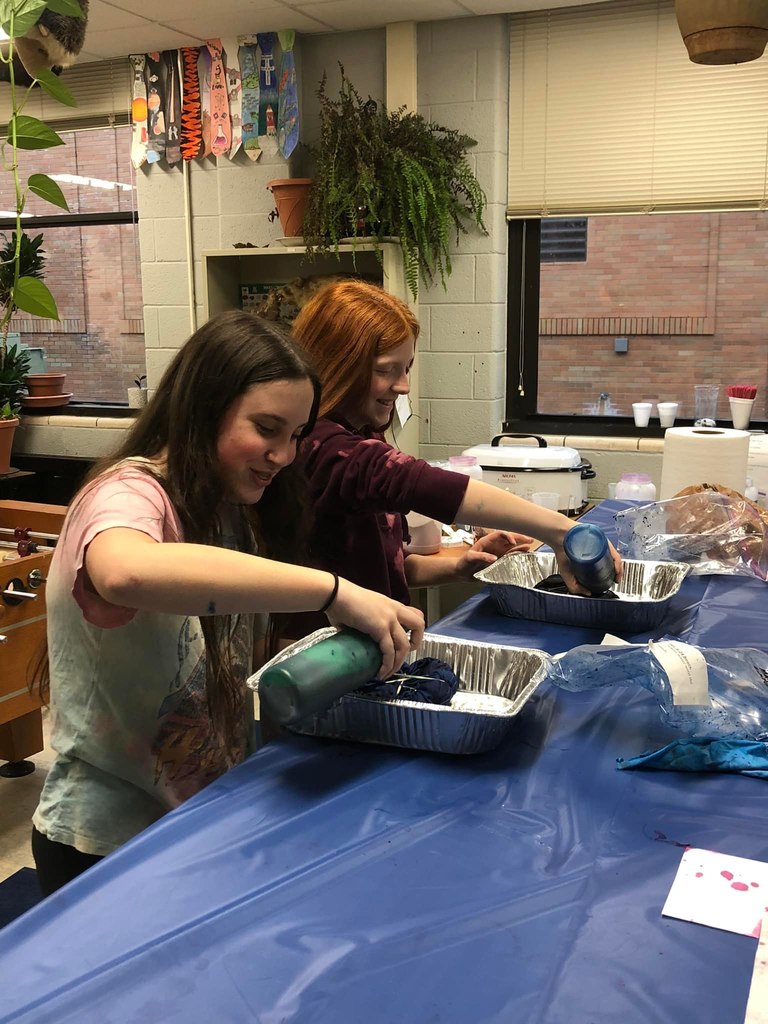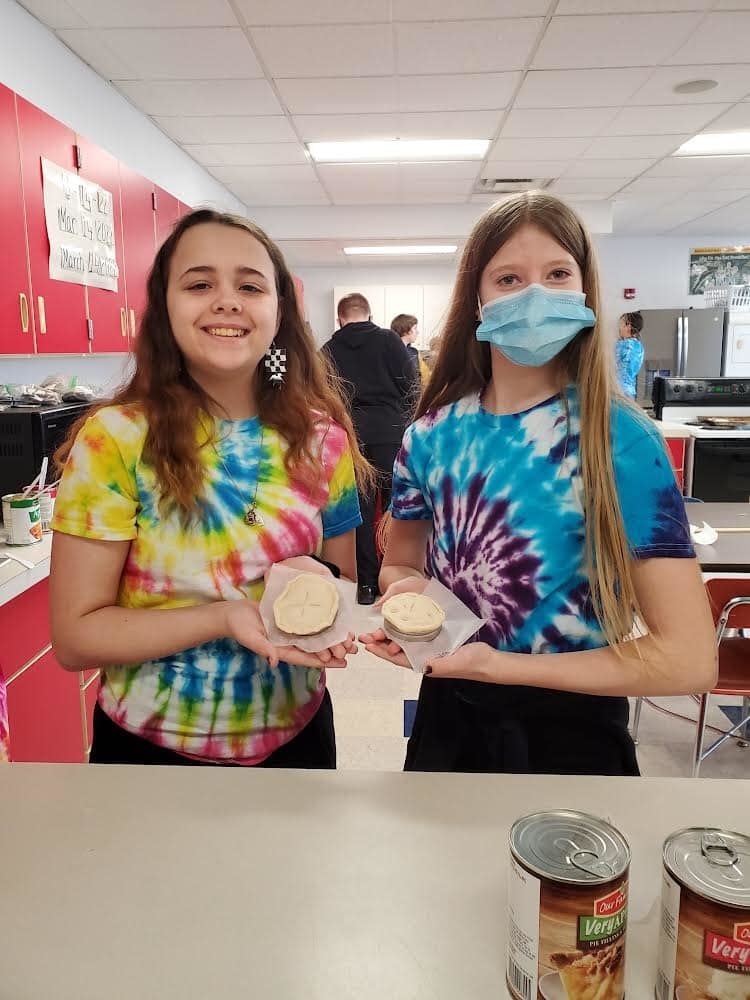 Look who stopped by Tecumseh Acres Early Learning Center to read to our students! Sgt. Chad Rodgers, who is the Student Resource Officer at TPS, found some time in his schedule to read to students for National Reading Month.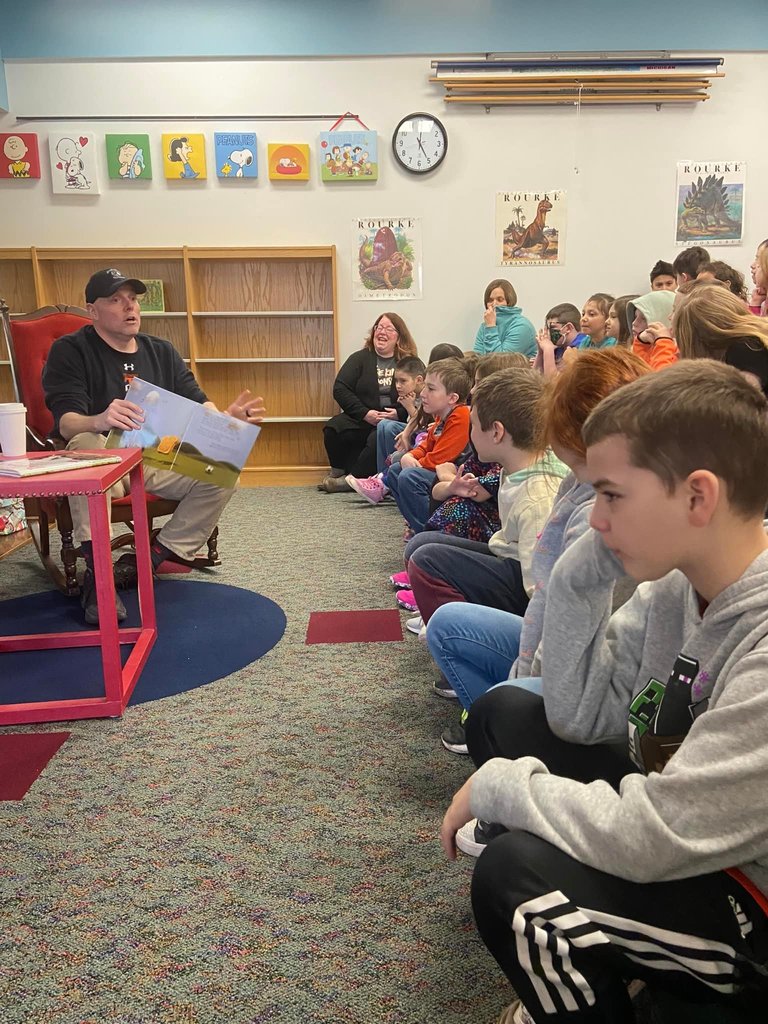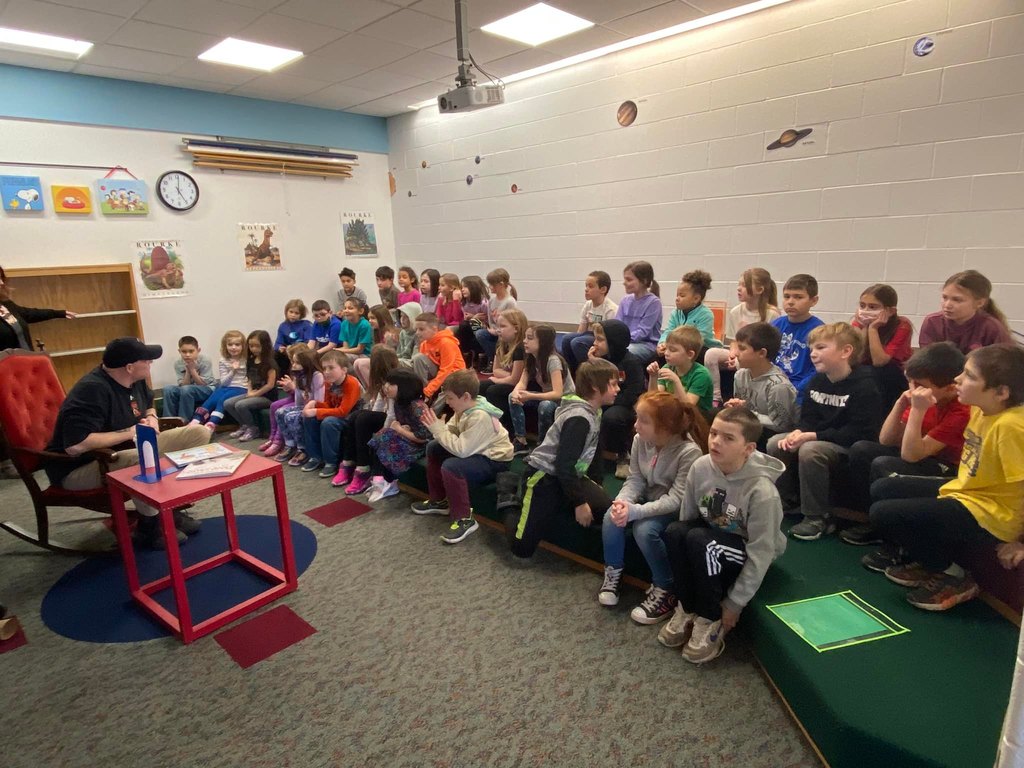 What a fun day at Patterson ILC! Students and staff going back in time to celebrate the 1950s with a Sock Hop!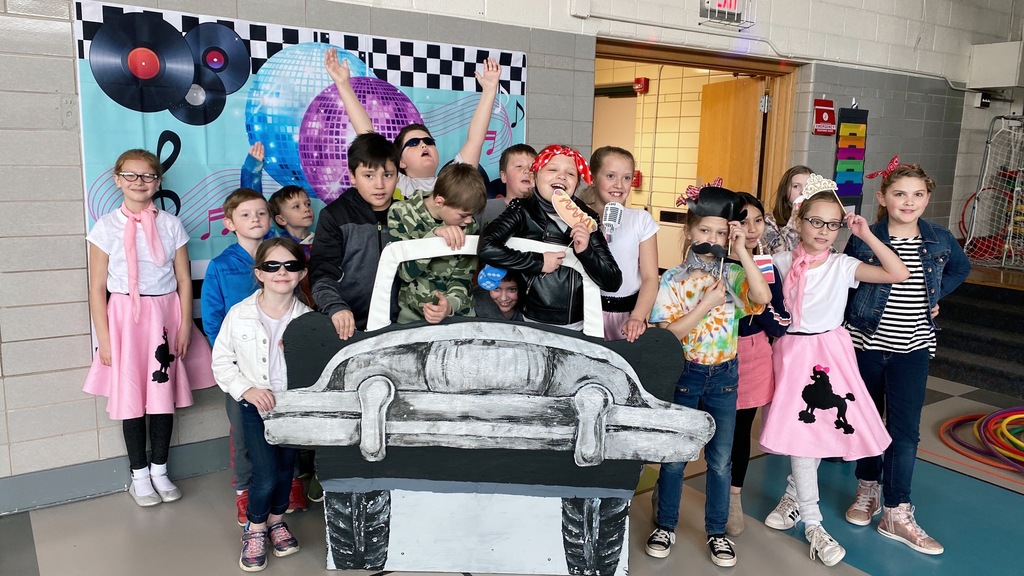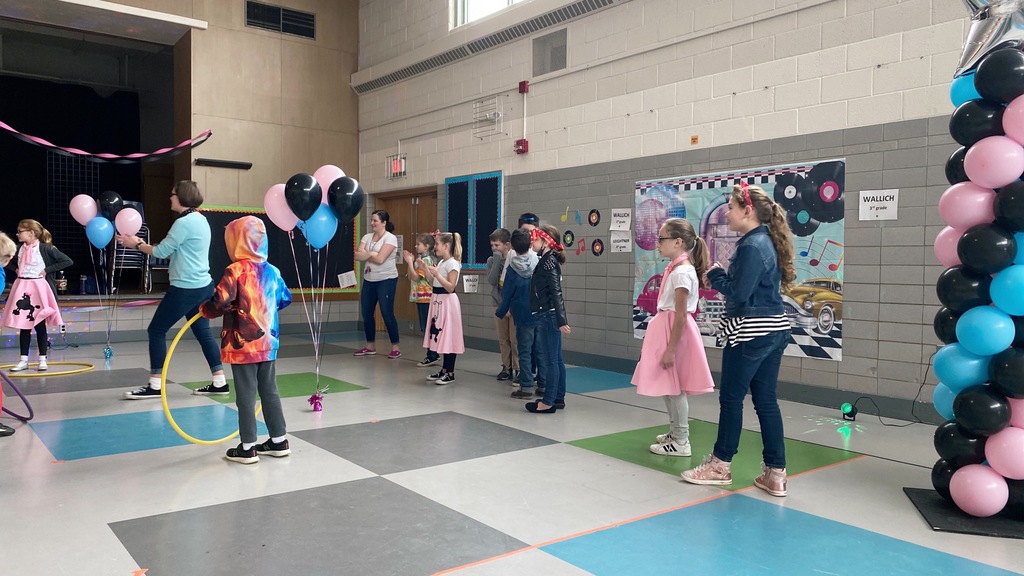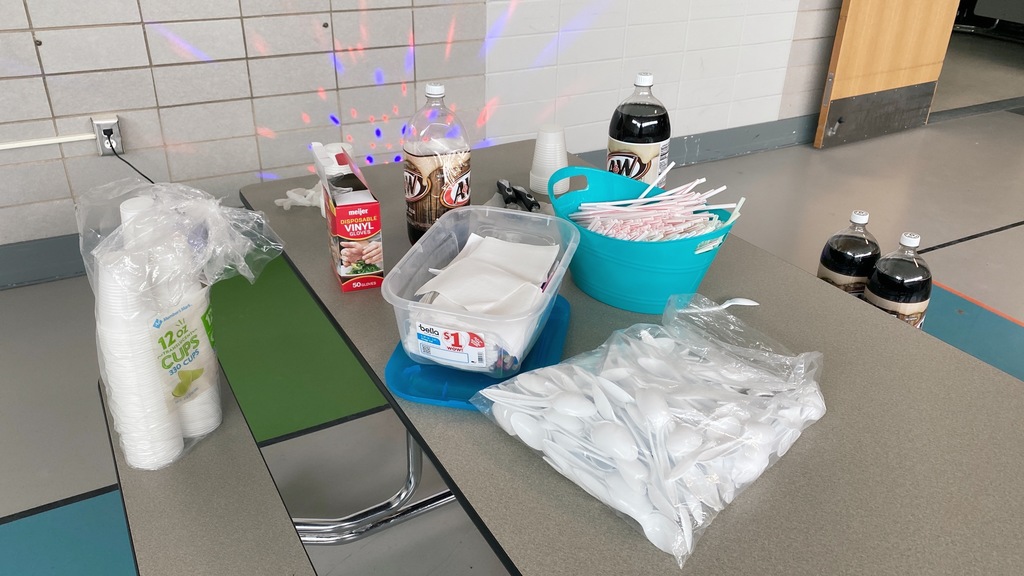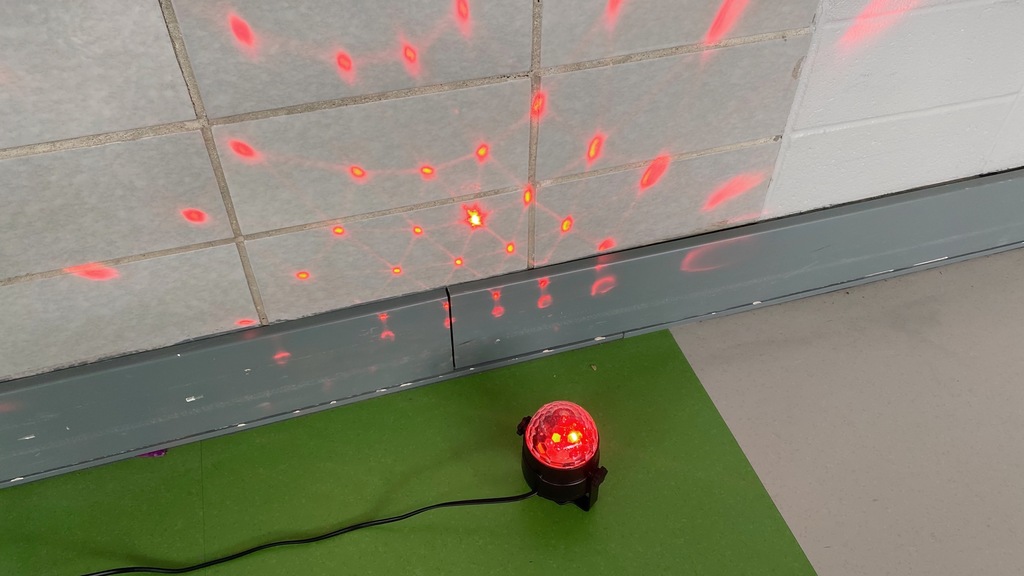 What a fun day at Patterson Intermediate Learning Center. Students and staff getting in on the action for an old-fashioned Sock Hop! Many took part in the 1950's style, wearing costumes, taking part in hula hoop dances and more.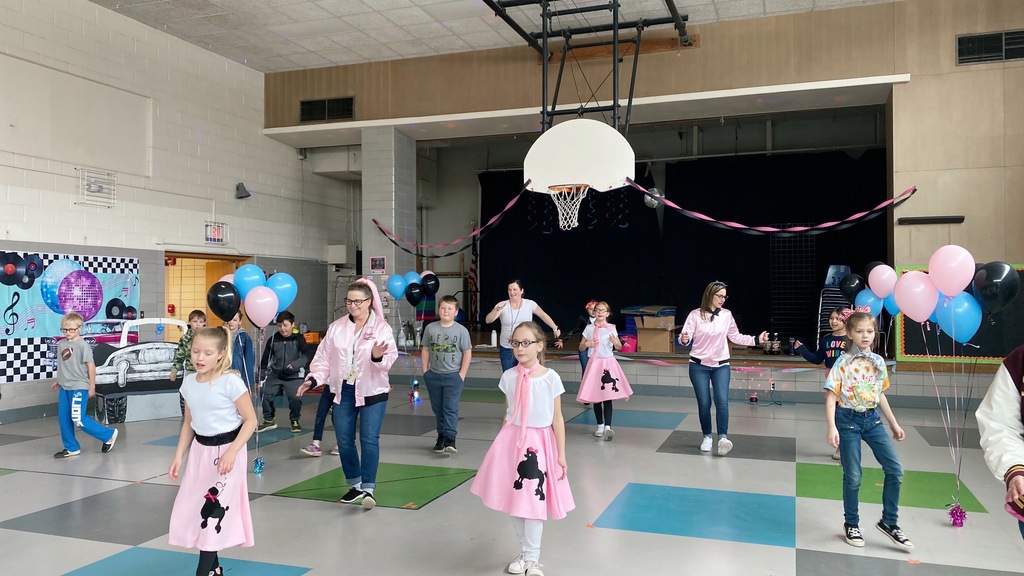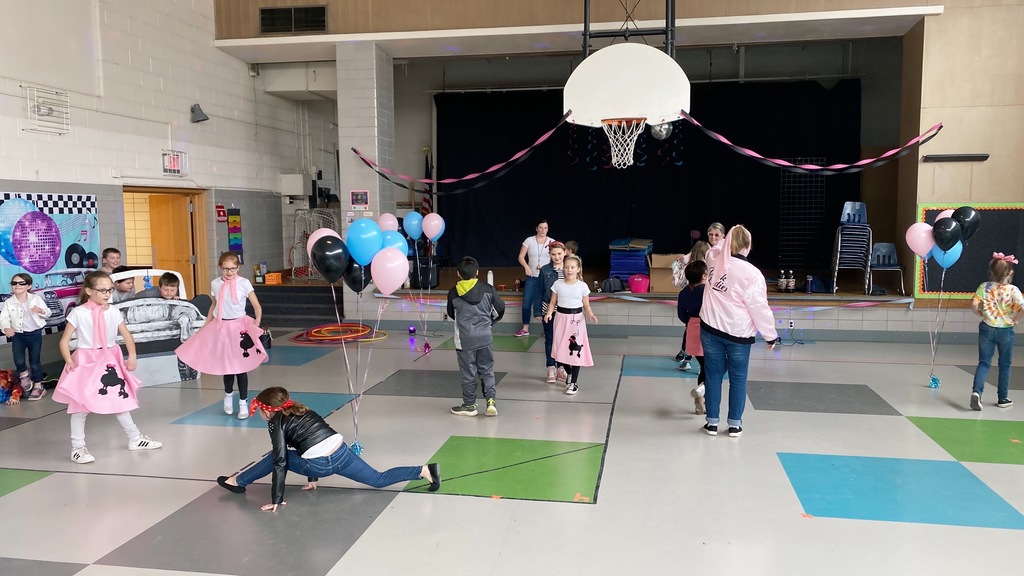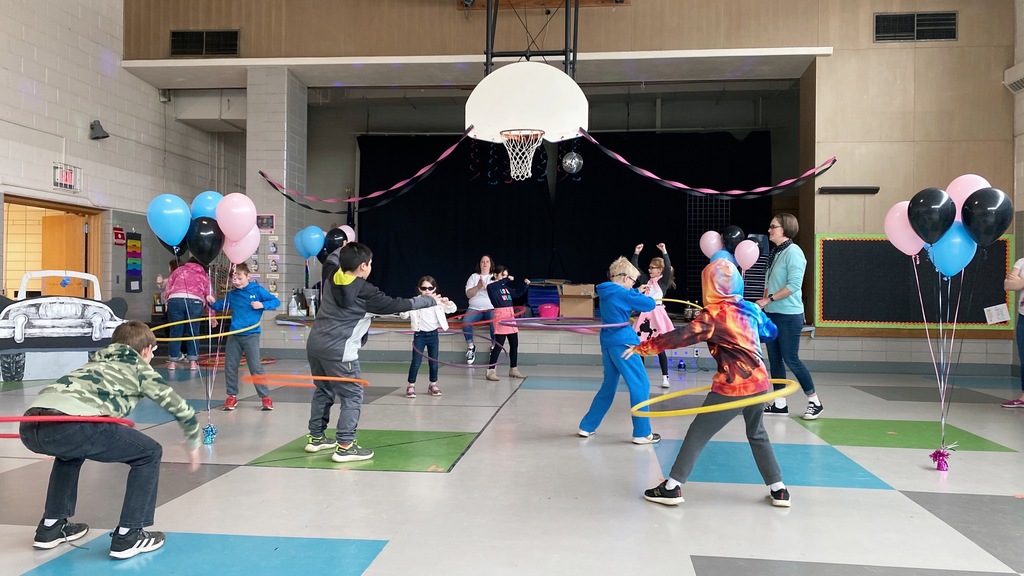 It was Sock Hop day at Patterson Intermediate Learning Center . Students and staff were rewinding decades for an old-fashioned 50s sock hop. During the event, students and staff busted a move before learning how to twist, jive and limbo themselves. At the end of the Sock Hop, students were treated to root beer floats!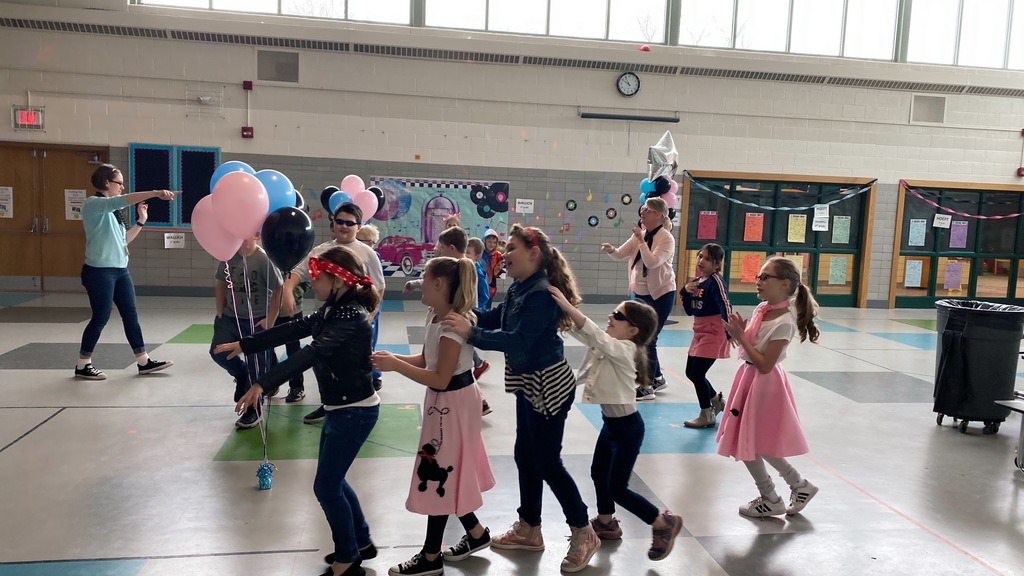 Have you had the chance to download the Tecumseh Public Schools app? If not, it's so easy to do. Where to find the app: • For Android:
https://bit.ly/3oPn4BI
• For iPhone:
https://apple.co/2LU0Obu
We've made some changes to the app. When you first load it, the 'Home' page features the 'Live Feed' and 'Events.' However, you know have the ability to make the app appear like the desktop version of the website. Just click 'Menu' and you'll see the options bar. Click 'Full Website' and you're good to go! We also want to make sure you're aware of the 'Push Notifications' feature. This feature keeps you in the loop when the district pushes out information through the app. That way you will not miss any updates from the district, like brand new stories, Live Feed updates, school closures and more. For more information on the 'Push Notifications,' follow the steps on the attached graphic.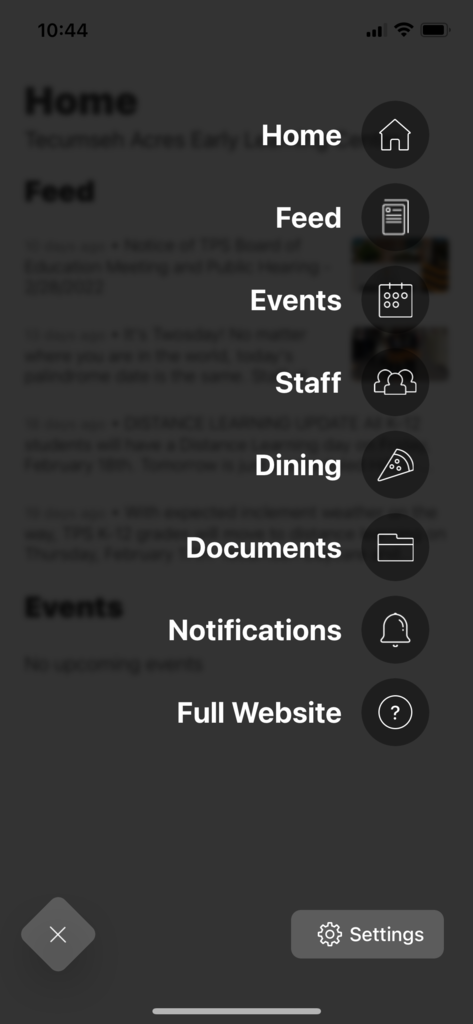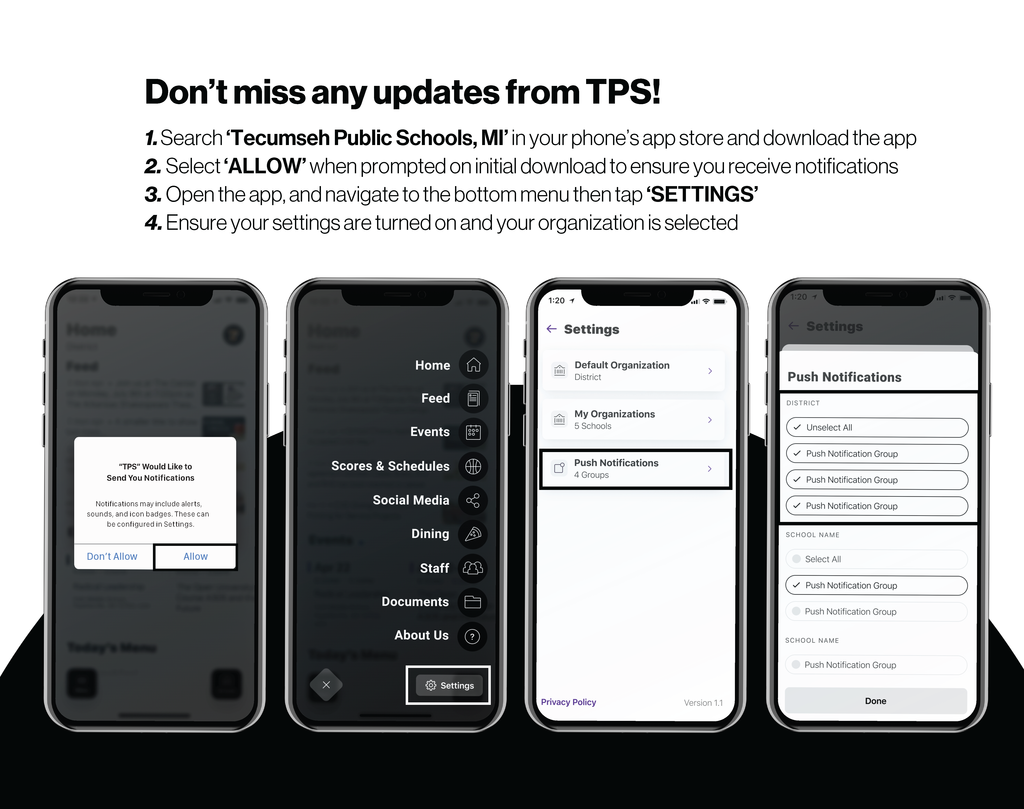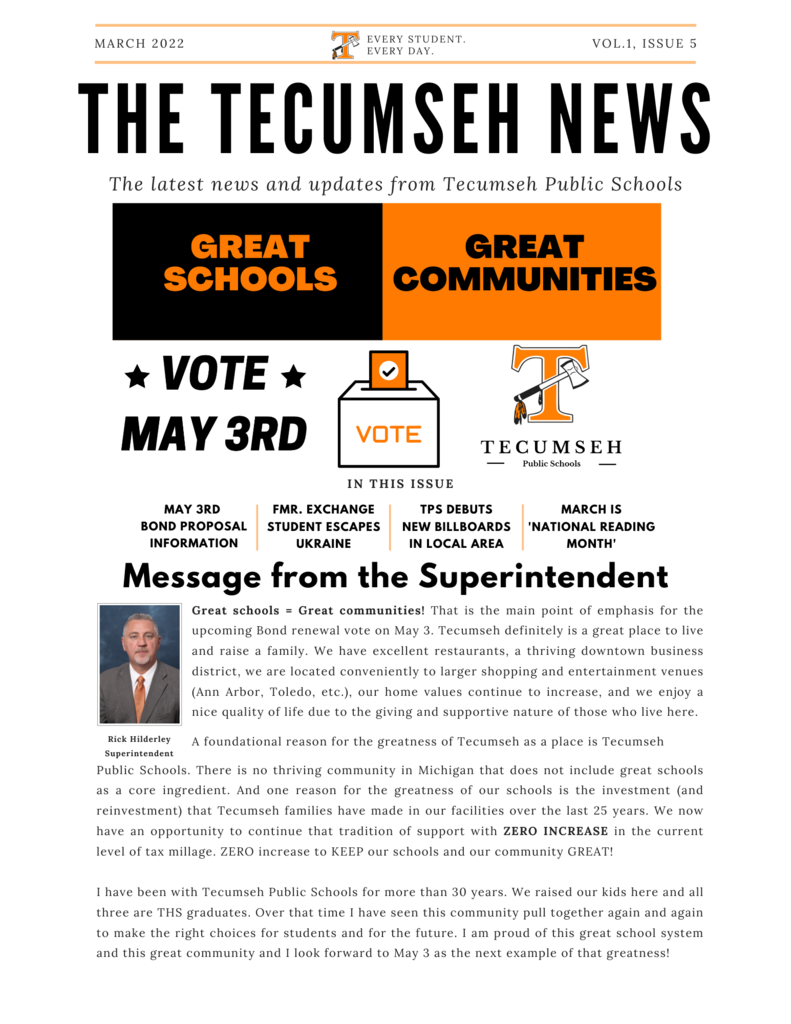 It's Twosday! No matter where you are in the world, today's palindrome date is the same. Staff at Tecumseh Acres Early Learning Center are celebrating the day by dressing up!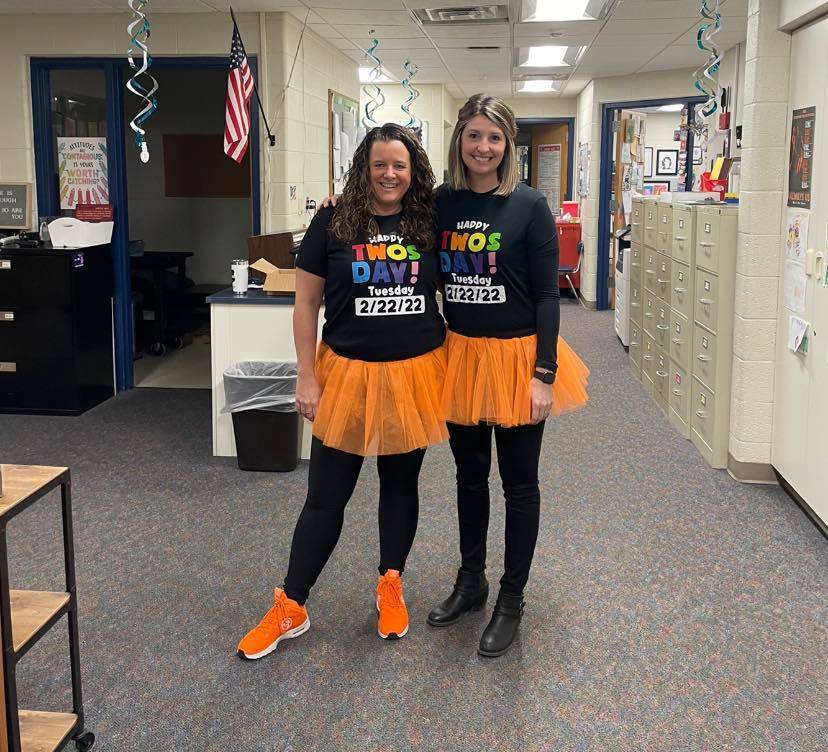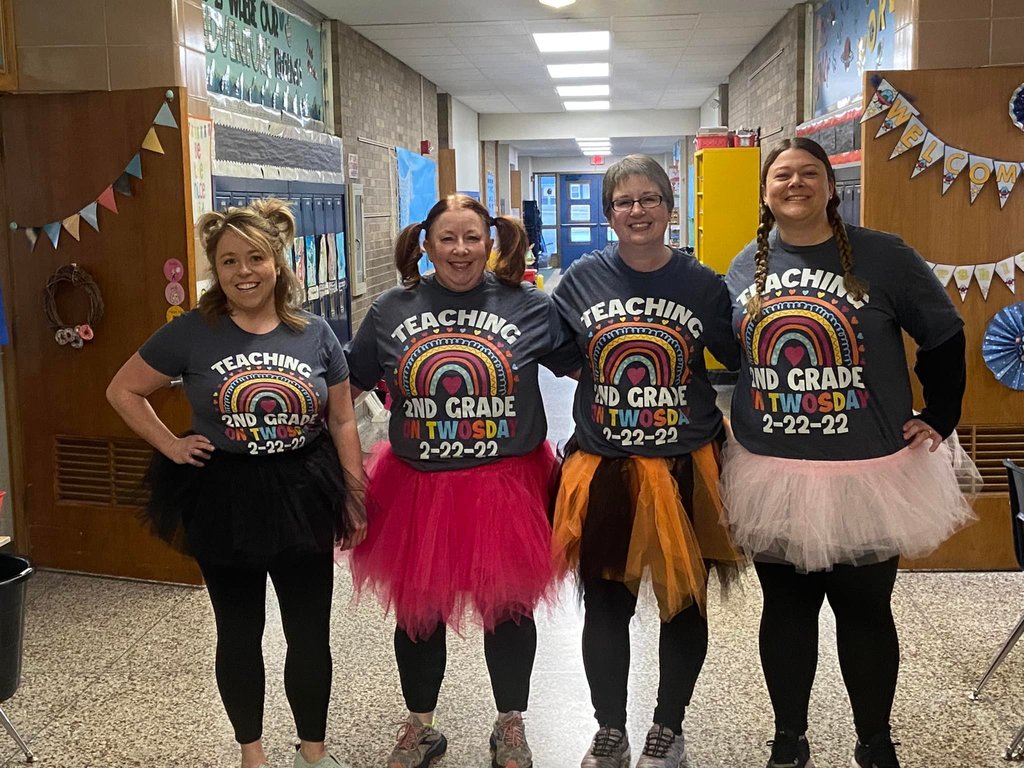 DISTANCE LEARNING UPDATE All K-12 students will have a Distance Learning day on Friday, February 18th. Tomorrow is just a scheduled HALF-DAY! Tecumseh Daycare and Tecumseh Preschool are closed on Friday. Don't forget, there's NO SCHOOL on Monday, February 21st because of Presidents' Day. Classes will resume in-person on Tuesday (2/22).

With expected inclement weather on the way, TPS K-12 grades will move to distance learning on Thursday, February 17th. Tecumseh Daycare and Tecumseh Preschool will be CLOSED on Thursday. Decisions about Thursday evening activities will be made tomorrow.

Happy Valentine's Day!!!! Marco's Pizza donated the pizza boxes for students at Sutton Early Learning Center to decorate for this Valentine's Day. The students had a great time!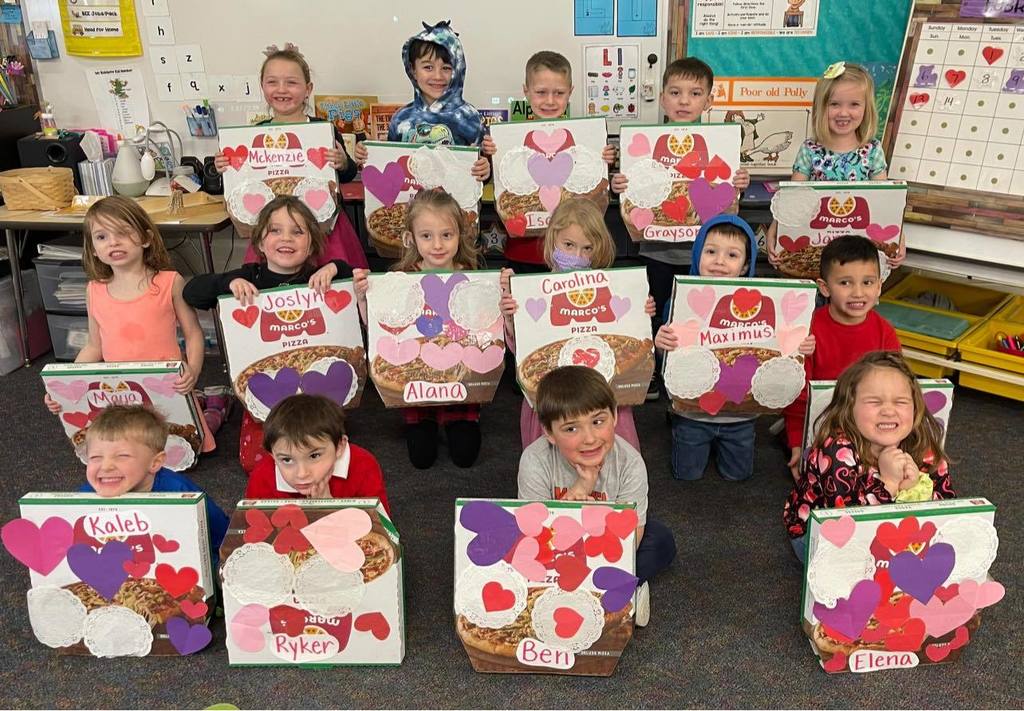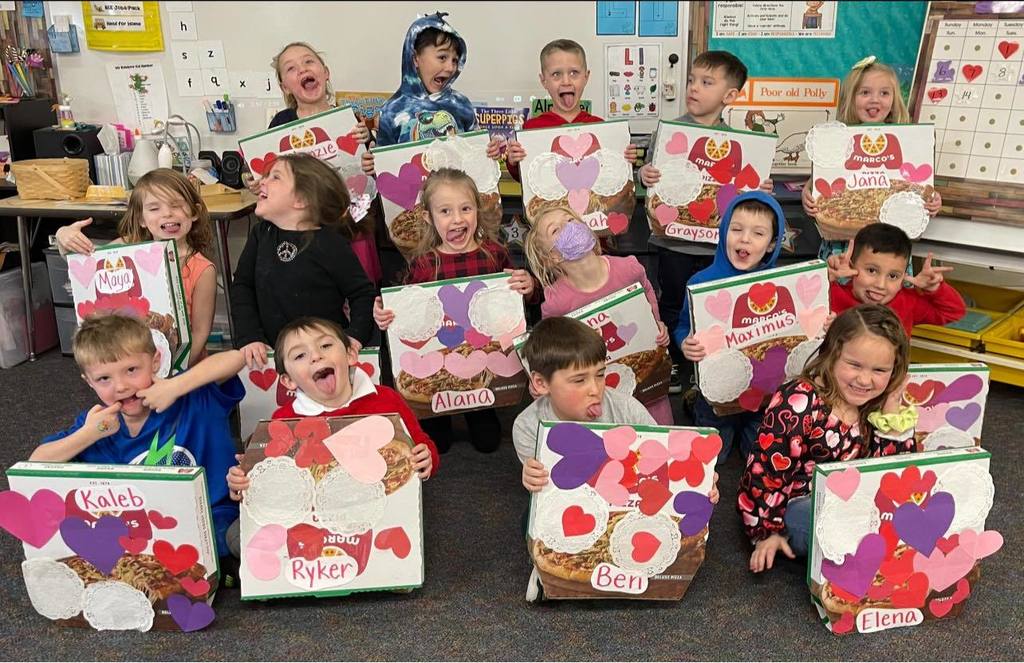 Today marks the 100th day of the school year for Tecumseh Public Schools. Over at Sutton Early Learning Center, students celebrated by dancing for 100 seconds at 1:00pm! That wasn't the only part of the celebration. Teachers had various activities for students for day 100.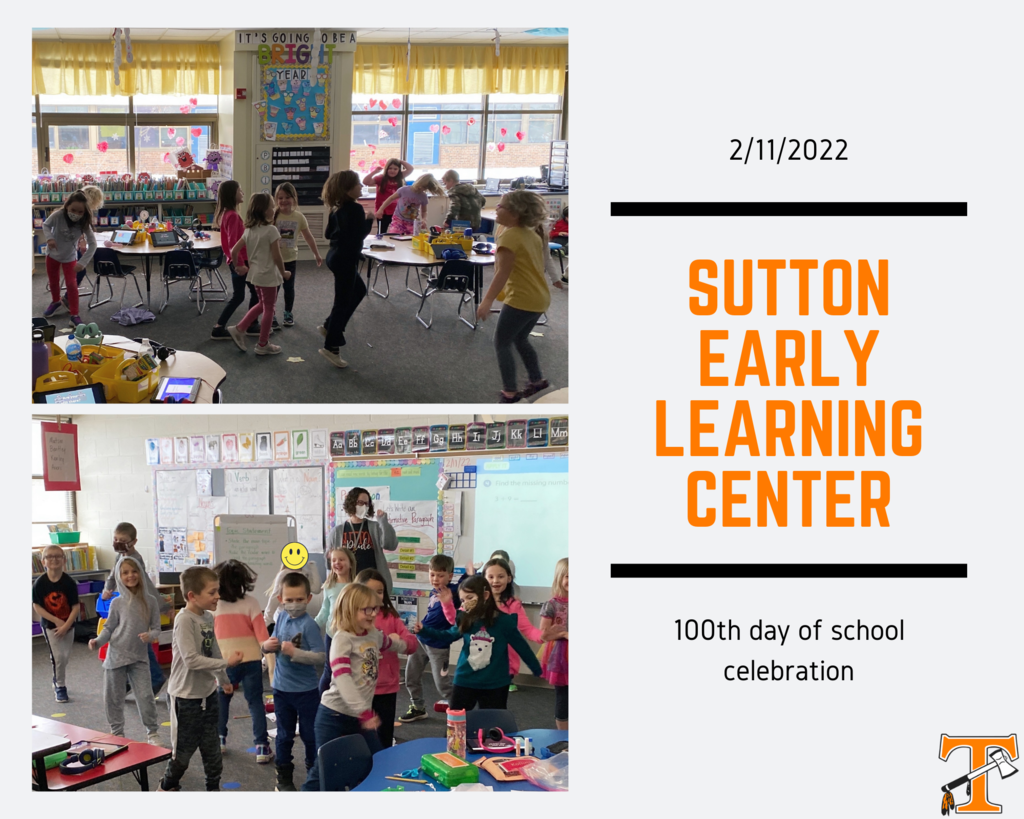 This week we recognize our very hard working school counselors (Deb Laney, Deborah Followell, Jami Cole & Jennifer Morgan) February 7-11, 2022 is 'National School Counseling Week.' This special week honors school counselors for the important role they play in helping students examine their talents, strengths, abilities, and interests. Please join us in thanking our school counselors for everything they do!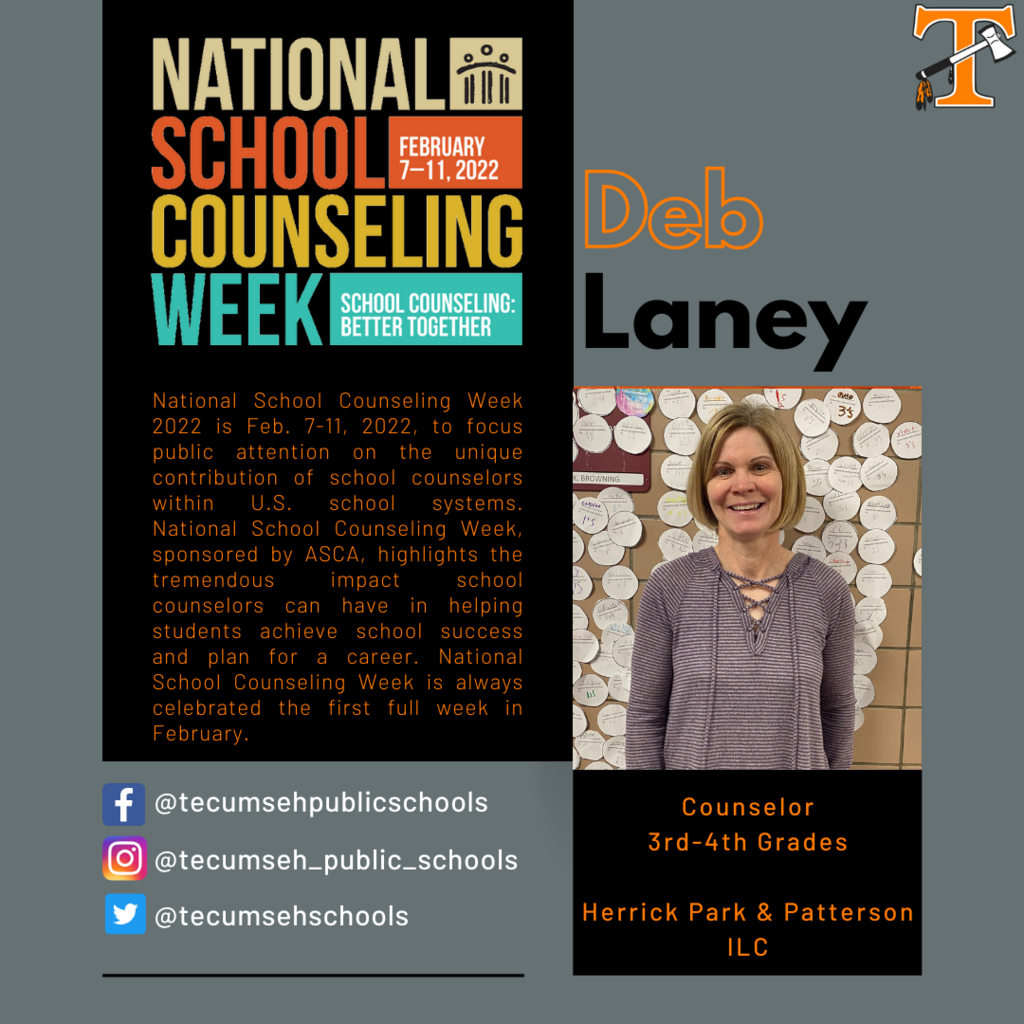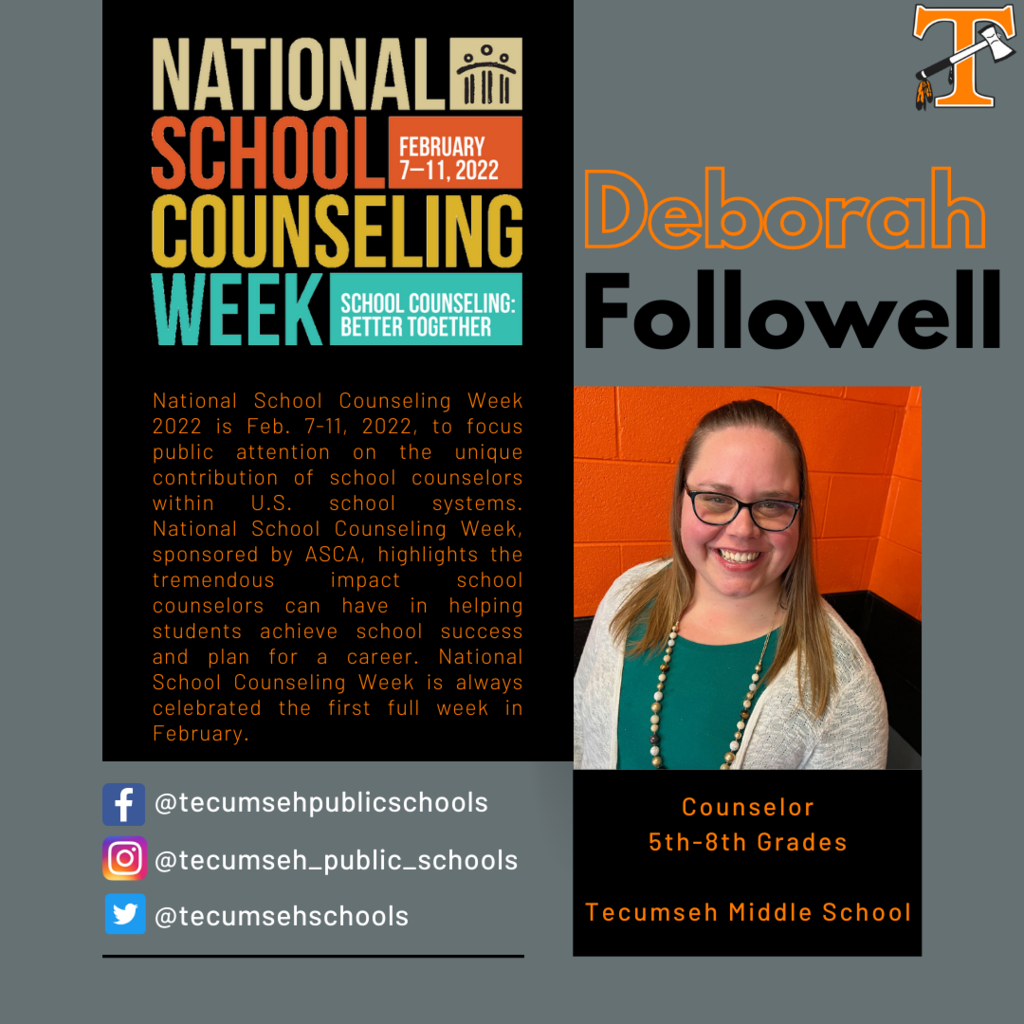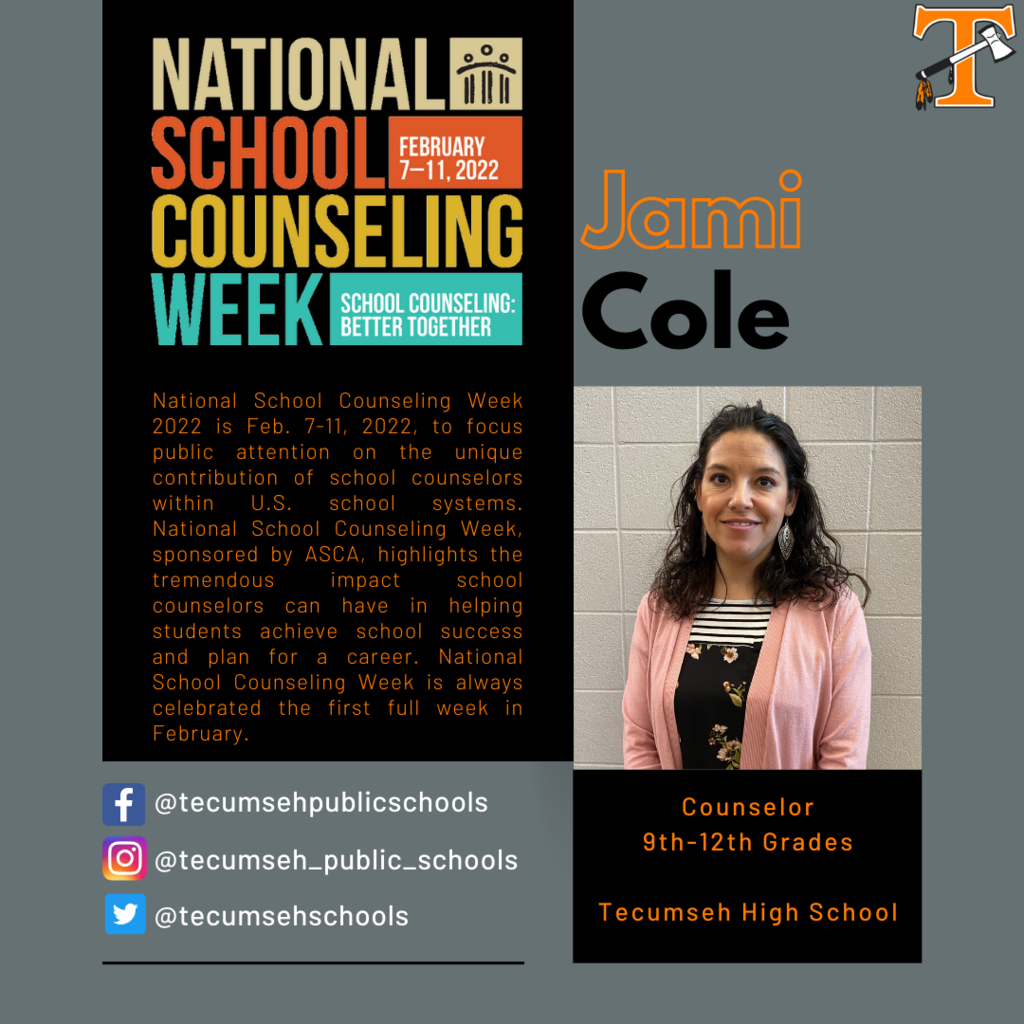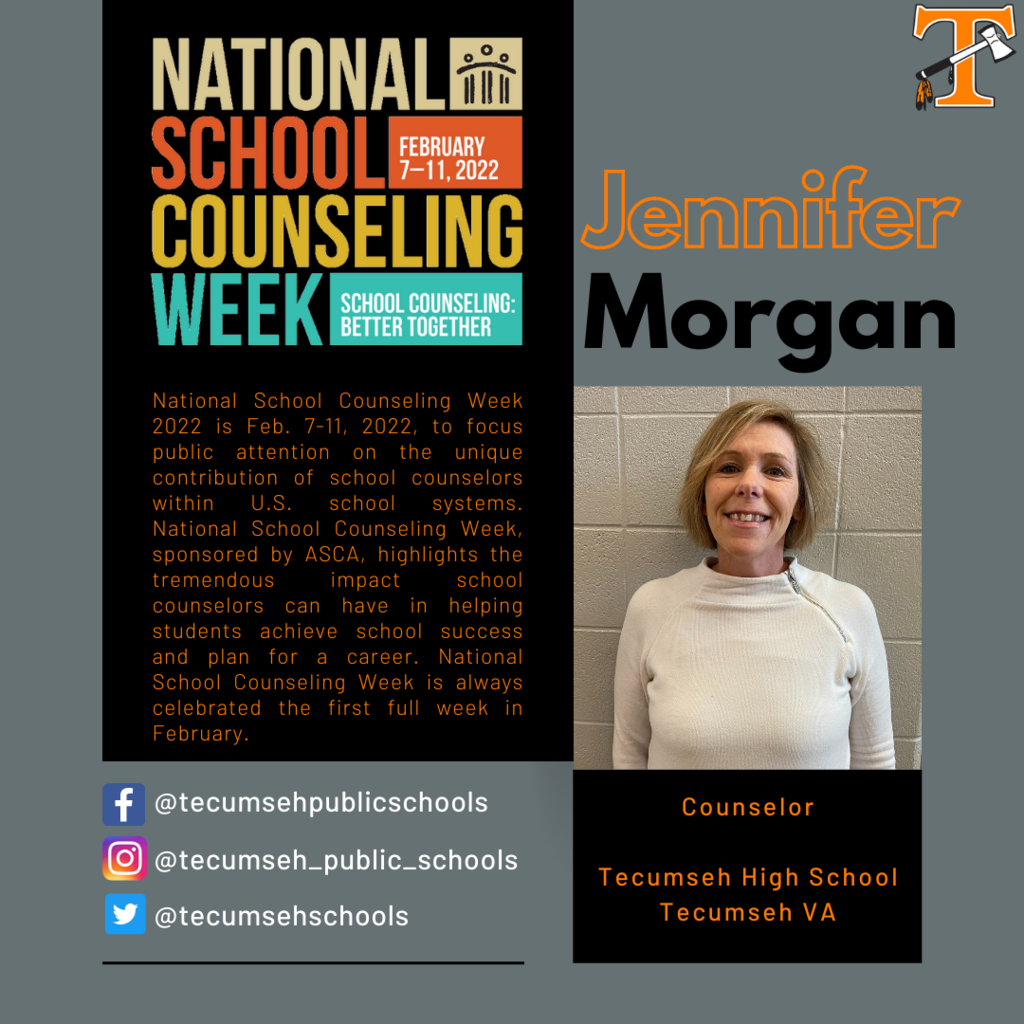 SPORTS UPDATE Tonight's (2/4) basketball games against Ypsilanti have been postponed. Tonight's bowling match against Chelsea has been postponed.

Tecumseh Public Schools will be CLOSED on Wednesday (2/2) and Thursday (2/3). Friday, February 4th will be a Distance Learning day for all K-12 students.