Leading up to the November 8 General Election, Tecumseh Public Schools will host two virtual public forums. During these public forums, Superintendent Rick Hilderley will go over the two bond proposals on the ballot and the 'why' behind them. You will be able to ask questions during these forums. 📅: Tuesday, October 4 ⌚: 7 pm 🌐:
https://us02web.zoom.us/s/88068972250
📅: Tuesday, October 18 ⌚: 7 pm 🌐:
https://us02web.zoom.us/s/85499325636
For more information on the bond, please visit ⬇️
https://tpsbond.com/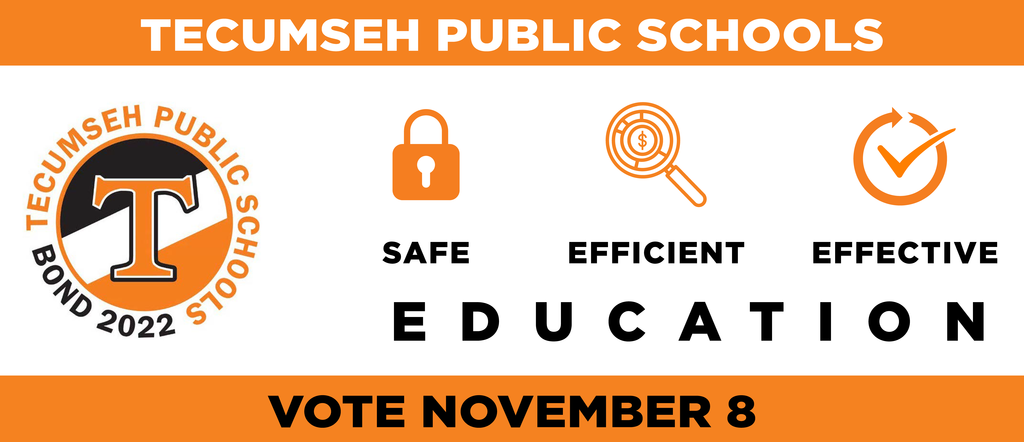 Don't forget Friday, September 30, is a half-day for ALL students!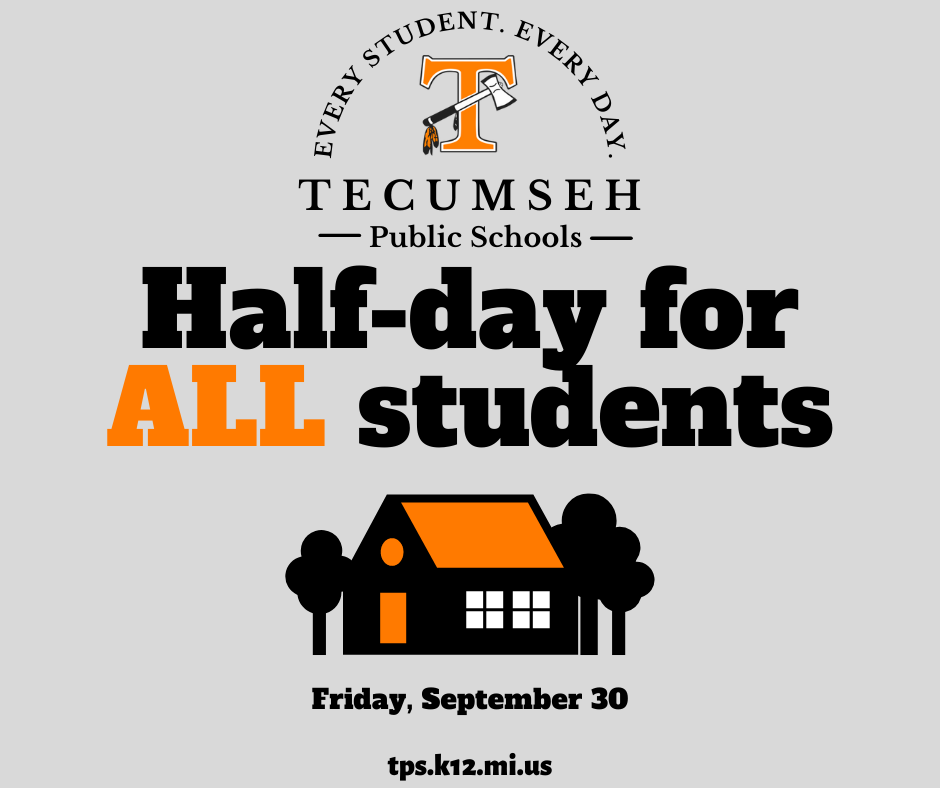 Tecumseh High School students are painting Renaissance still life paintings during art class. Still life paintings are a work of art that shows inanimate objects from the natural or man-made world.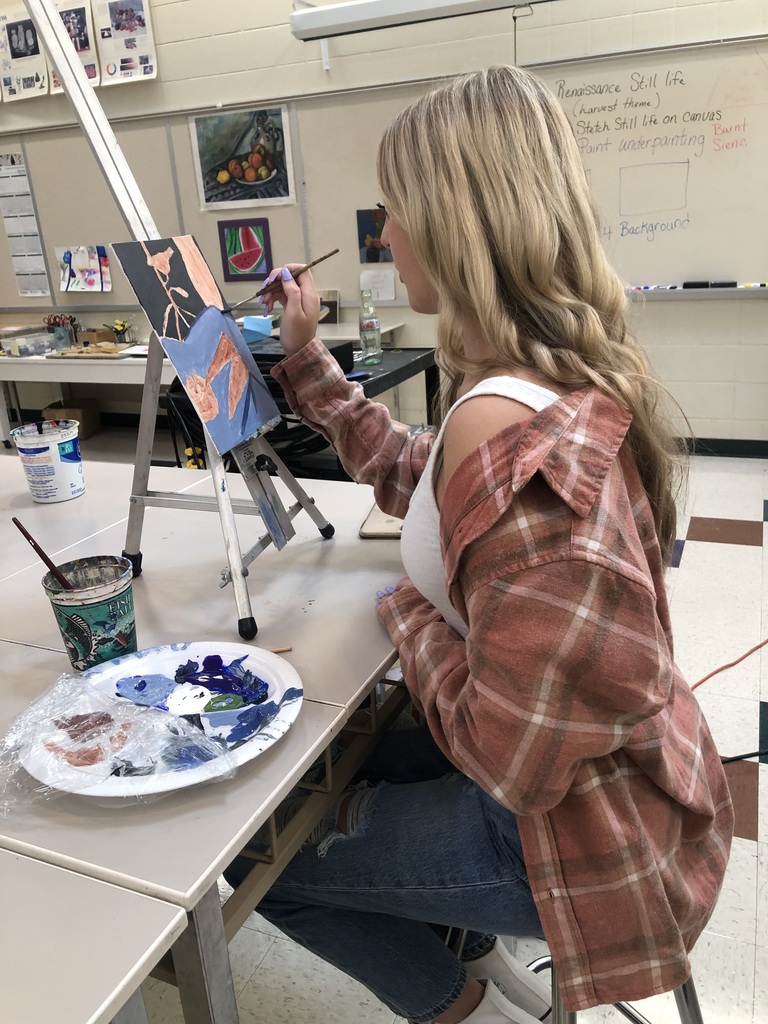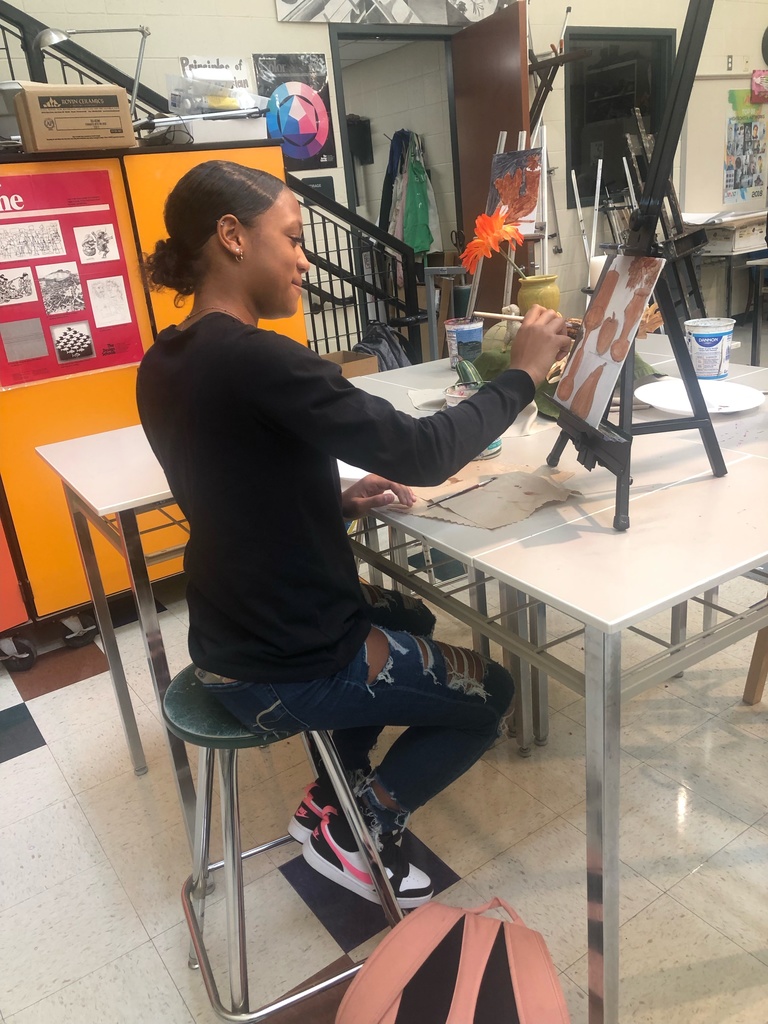 Thanks for coming out and celebrating our students during the Homecoming Parade today! 🧡🖤 #homecomingparade2022 #tecumsehpublicschools #homecoming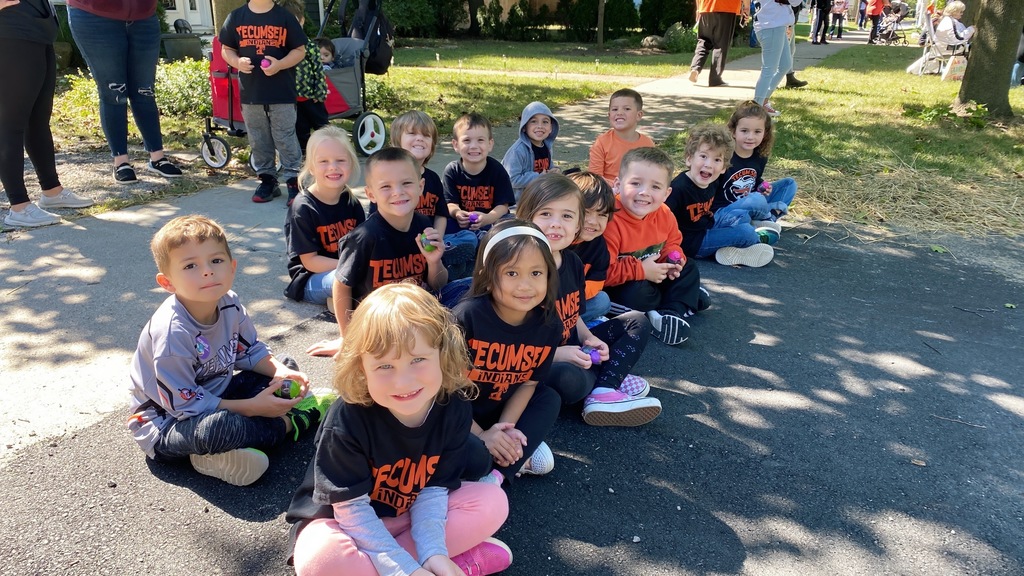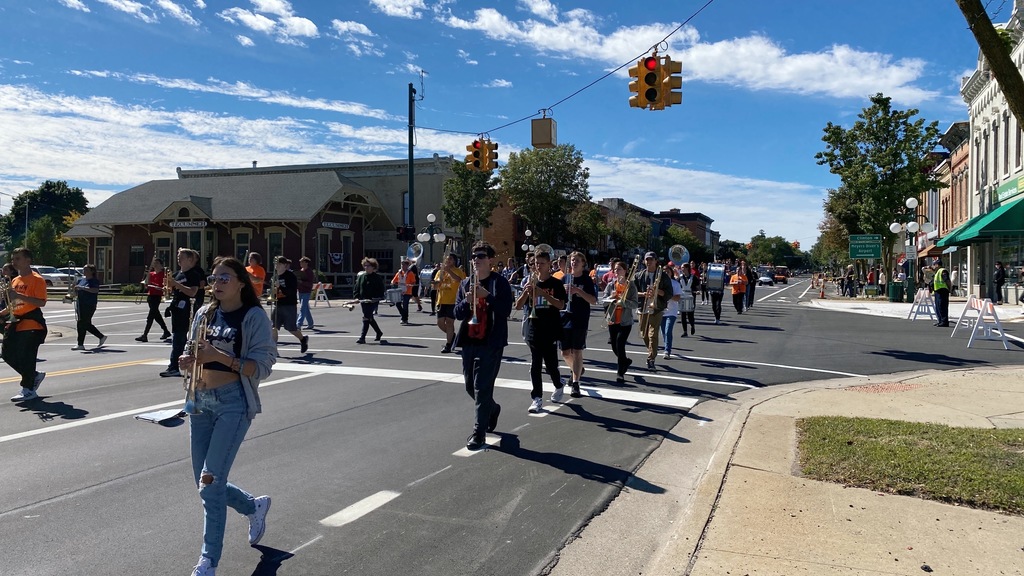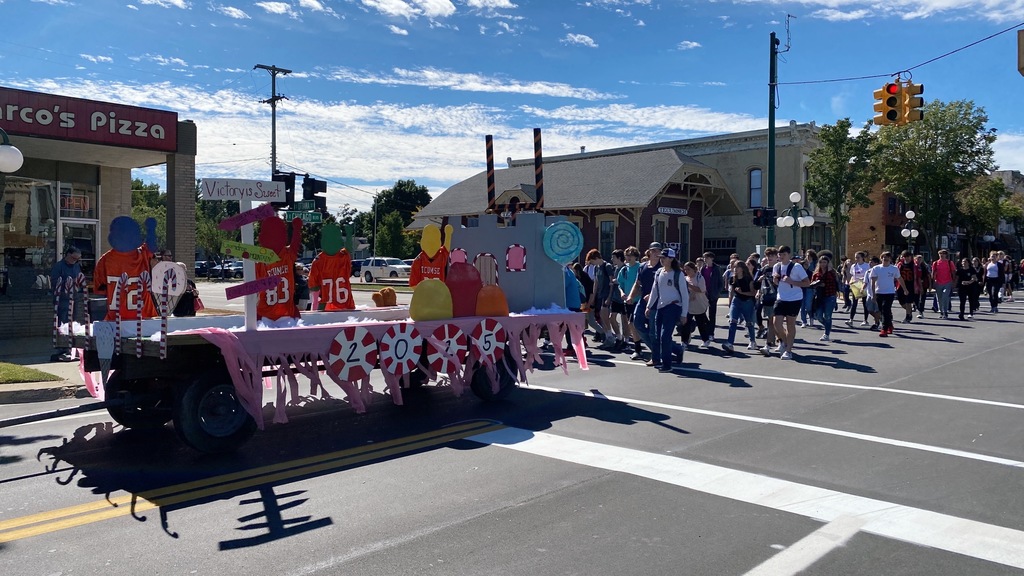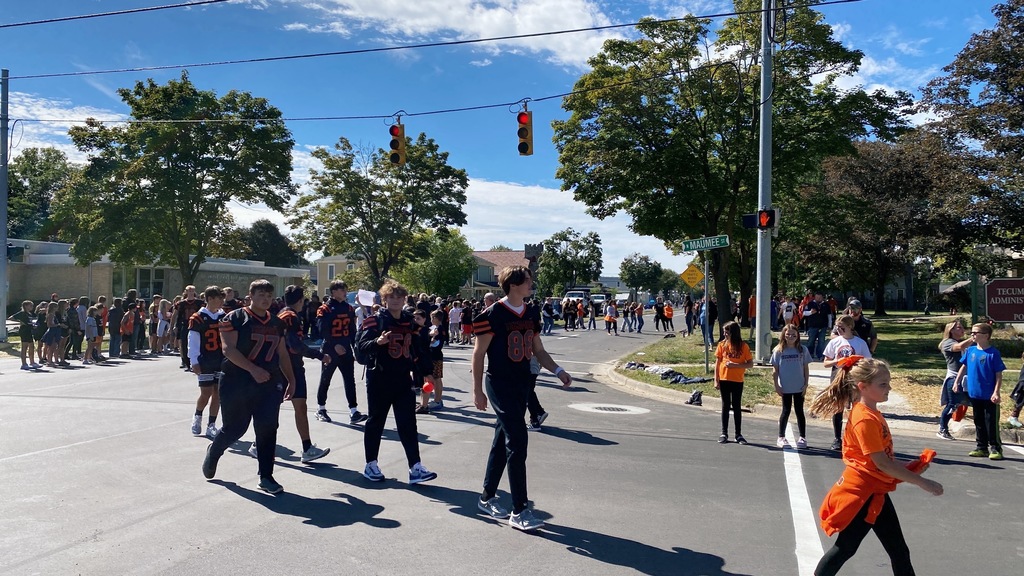 This morning, our Tecumseh High School football players and cheerleaders welcomed our youngest students to school! At Tecumseh Acres Early Learning Center, students were greeted as they got off the bus and were dropped off by their guardians. Go Indians! 📷: Bridgette Clement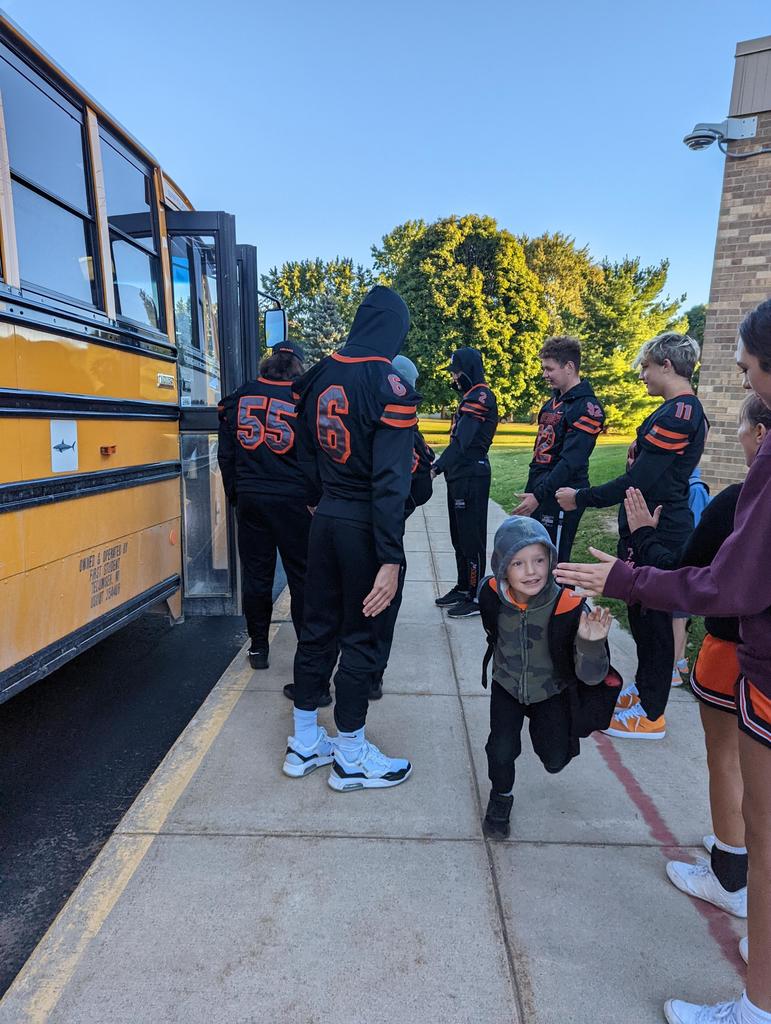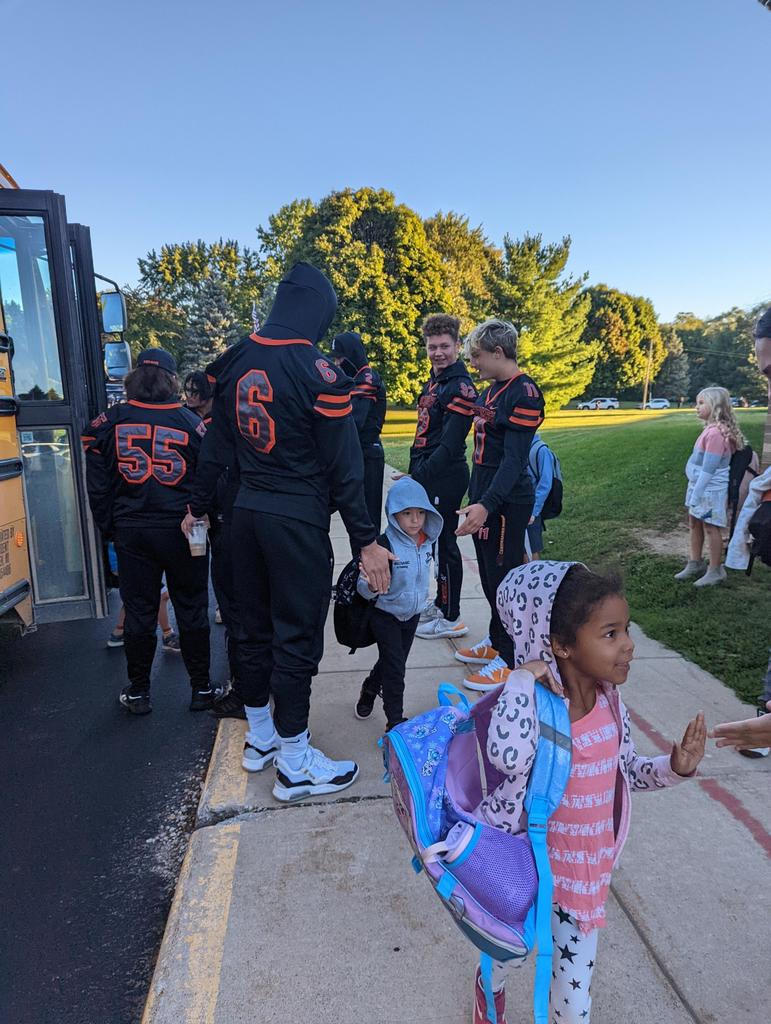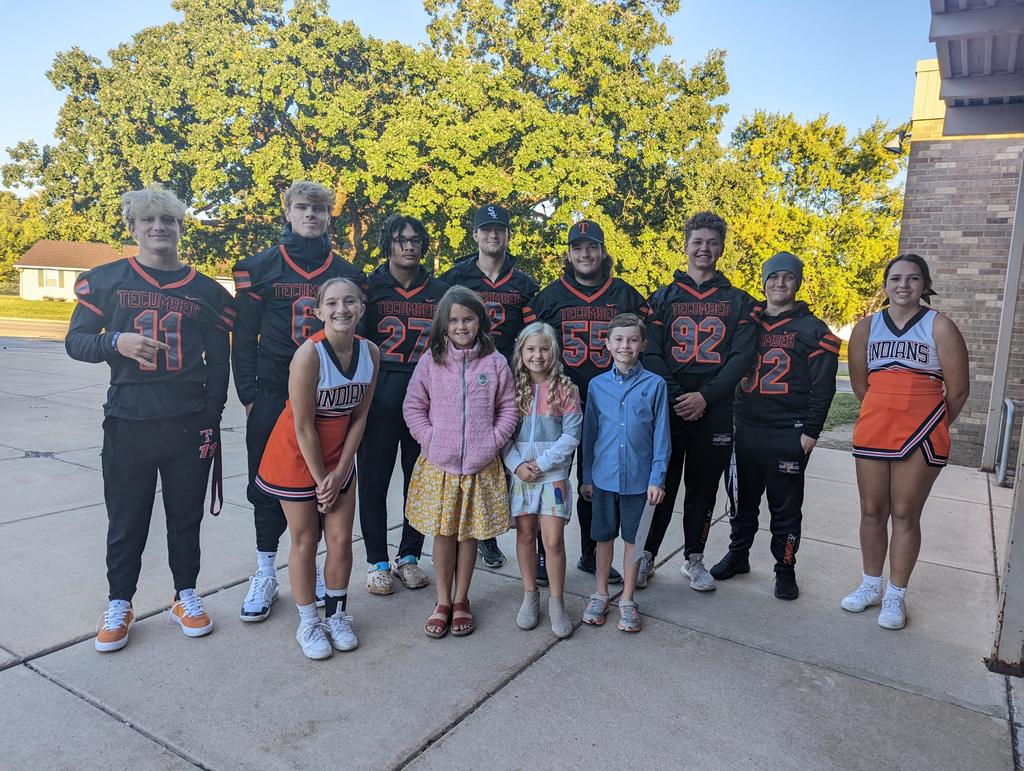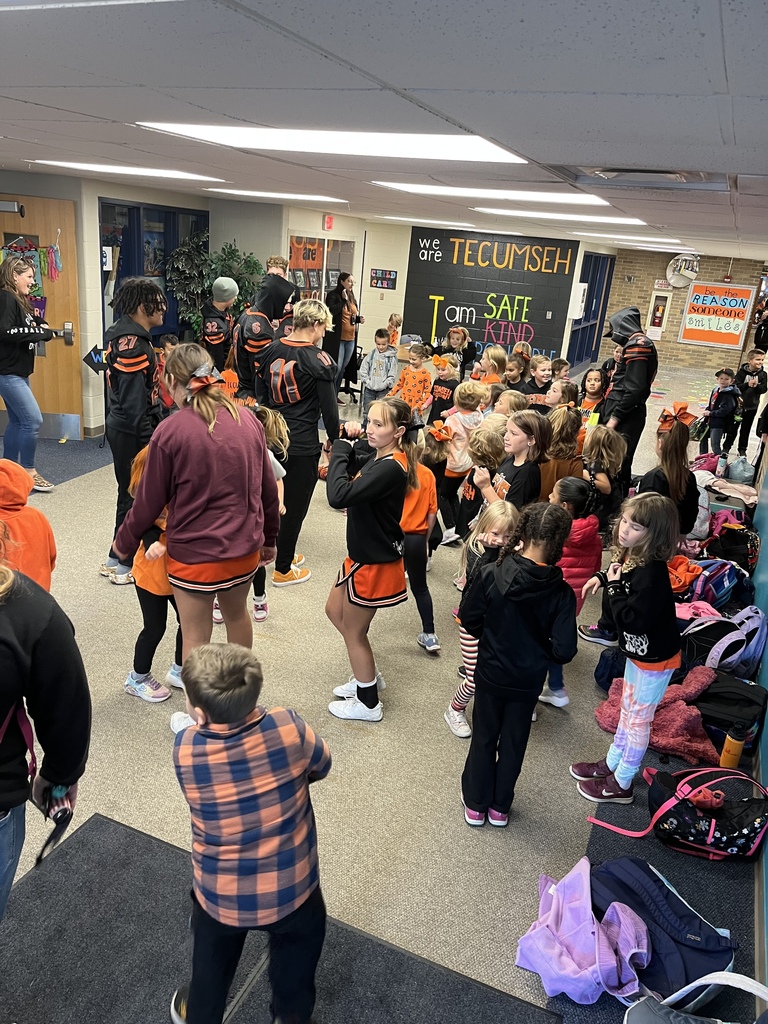 Homecoming Parade Information Ahead of tomorrow night's Homecoming Game at Indian Stadium, there will be a parade! The parade will begin at Tecumseh High School with an anticipated 1:45 pm start. All THS students will participate in the parade and walk behind their class float. Parade Route: • Leaving from Brown Street entrance of THS • Traveling east on Brown Street to N. Union Street • Traveling south on N. Union Street, turning onto M-50 • Traveling east on M-50, turning onto Maumee Street from M-50, ending at Tecumseh Middle School TMS students will return to school to load up for bussing, and parent pick up. Students will NOT be permitted to sign out with parents at the parade. Sutton Early Learning Center students will be bussed to the parade and back. Tecumseh Acres Early Learning Center students will walk to and from the parade.

Ahead of tonight's rivalry football game against Adrian, Tecumseh High School Leadership students added chalk messages and hung posters with messages of support around the football stadium. September is Suicide Prevention & Awareness Month, and Sources of Strength is the sponsor of tonight's game. Sources of Strength's mission is to ensure that during rough times, no one gets so overwhelmed or hopeless that they want to give up. If you are in crisis or know someone who is, there are helplines available, including the 988 Suicide and Crisis Lifeline (
https://988lifeline.org/
) #staystrong #keepfighting #youmatter #youareloved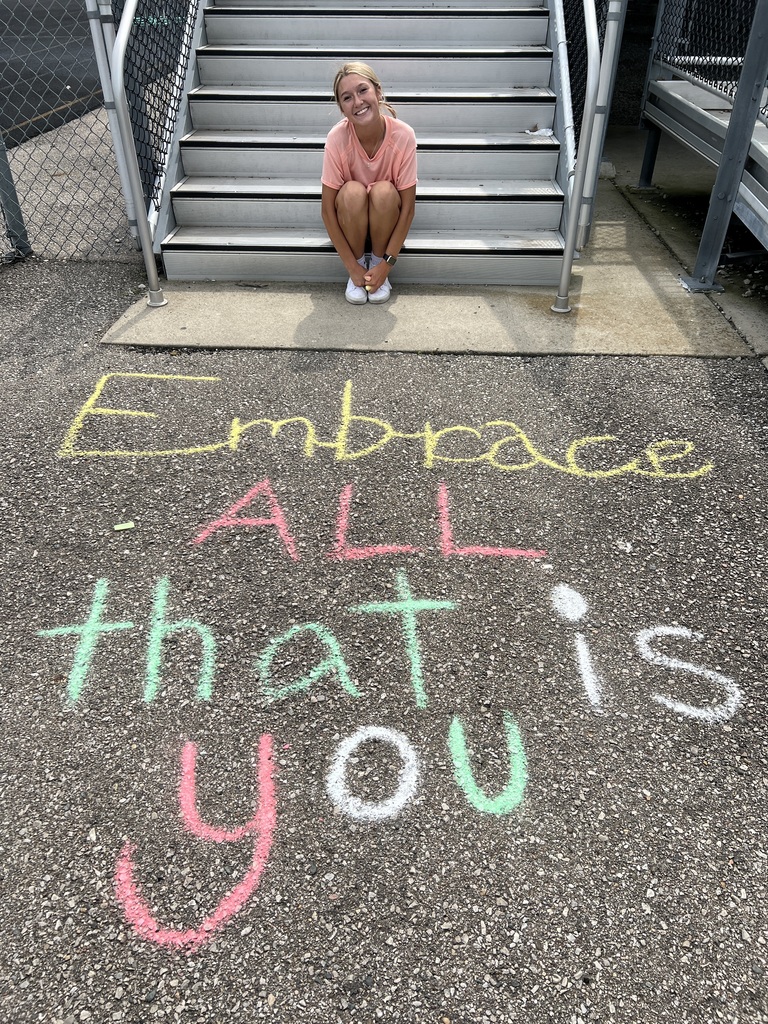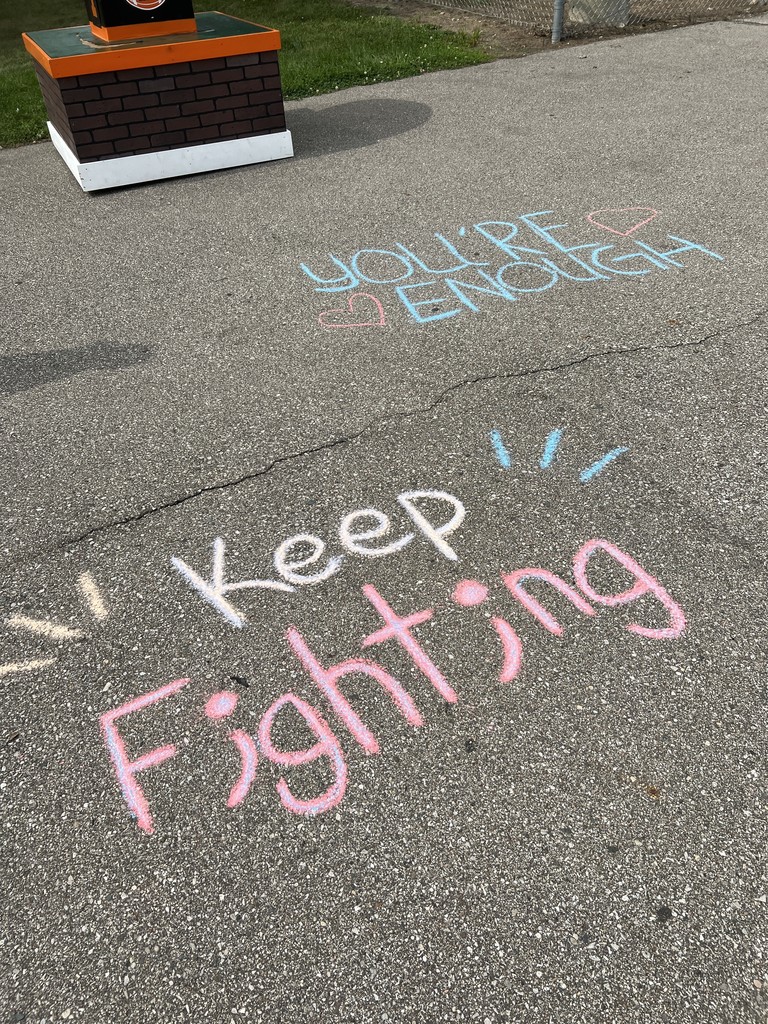 On Saturday, September 17, Tecumseh Middle School is hosting a drive-thru fundraiser for a good cause. If you have any gently worn, used, and new shoes you're looking to part with, we'll take them! Your donation will support the Tecumseh Band Boosters and go towards a good cause. Drop-off information ⬇️ 📅: Saturday, September 17 ⌚: 9am-11am 🏫: Tecumseh Middle School 📍: 307 N. Maumee Street, Tecumseh You can also drop off these shoes at any of our buildings during business hours.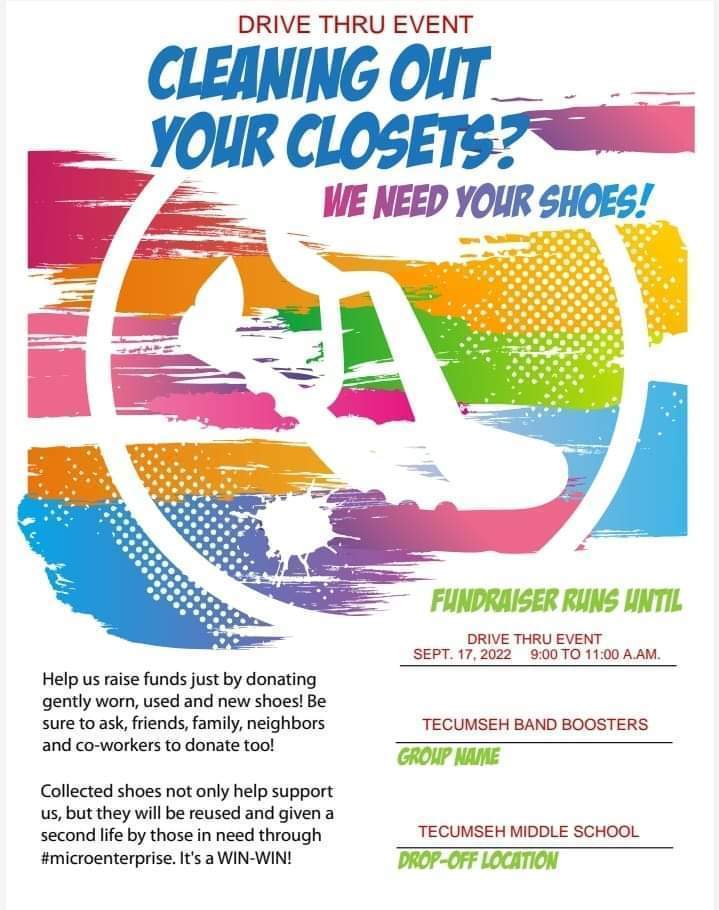 Have a special or encouraging message for our students or staff? You have an opportunity to make it permanent. From now to December 1, we are taking orders for personalized pavers. These pavers will be installed in the Sculpture Garden at Tecumseh High School. The pavers are $150 and will also benefit the art department at THS. If you like, you can donate to the art department for future updates to the Sculpture Garden. See the Paver Sale form for more information ⬇️
https://5il.co/1hpy8
If you have any questions, please reach out to: 👩: Christine Obeid 📧:
cobeid@tps.k12.mi.us
👩: Jackie Whiteley 📧:
jwhiteley@tps.k12.mi.us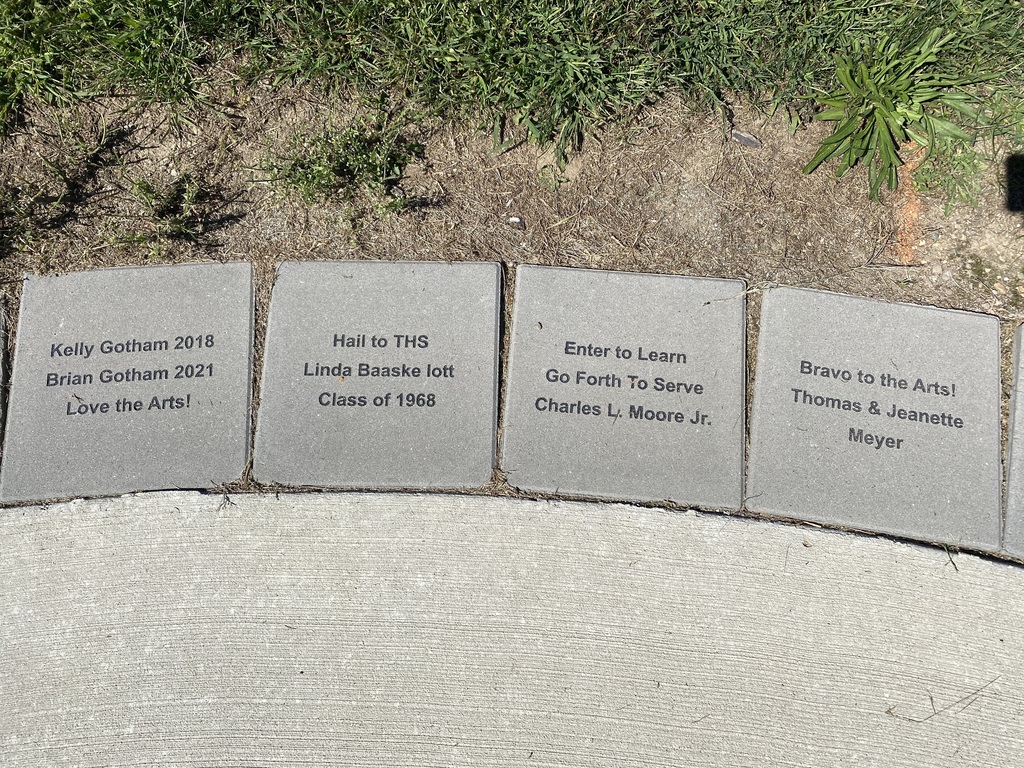 Looking for a way to support Herrick Park and Patterson Intermediate Learning Centers? The Tecumseh ILC PTO is hosting a Spirit Wear sale this week! If you're interested in placing an order, head over to
https://tecumsehintermediate.spiritsale.com/
Orders are due by Friday, September 9th to ensure arrival by homecoming, which is two weeks later. A portion of the proceeds will go towards the Tecumseh ILC PTO.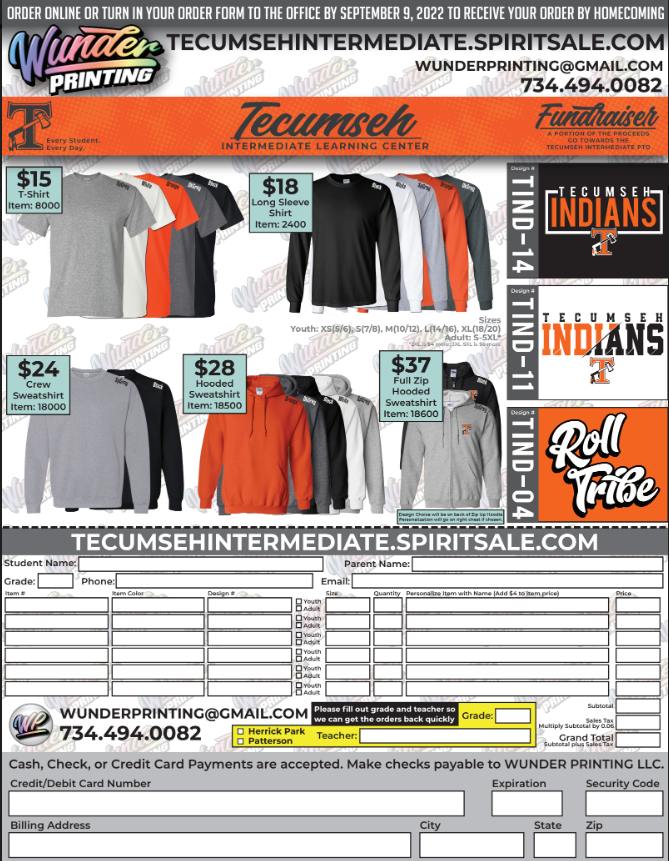 Don't forget, there's NO SCHOOL on Friday, September 2 and Monday, September 5. Have a great Labor Day weekend!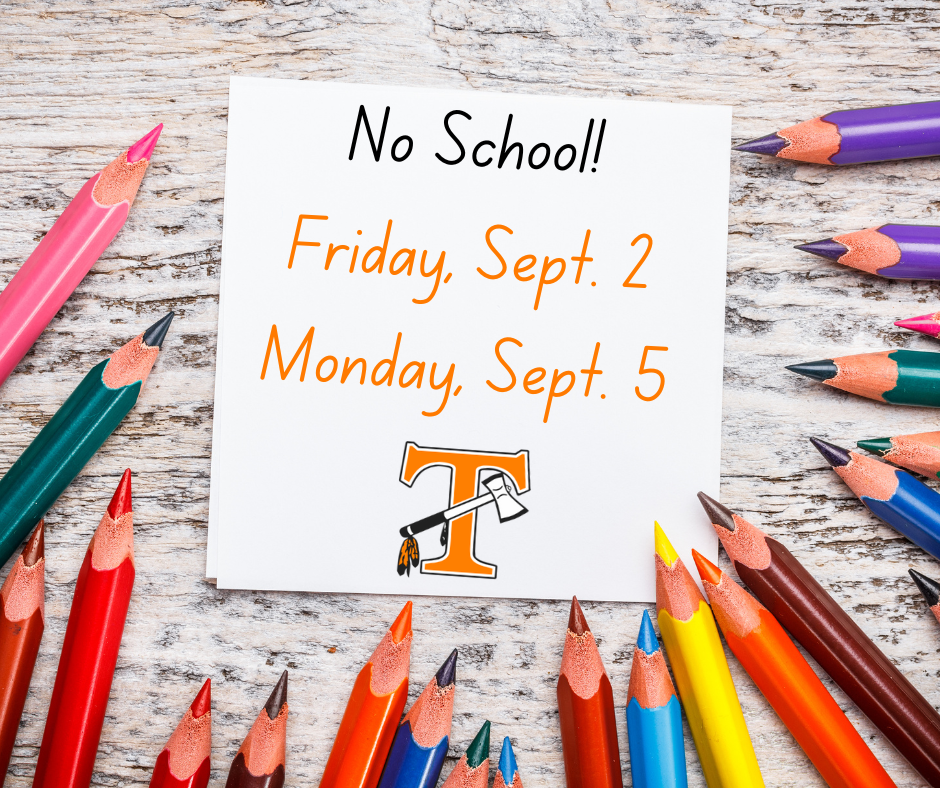 It was a rainy start to the new school year, but it was a good day!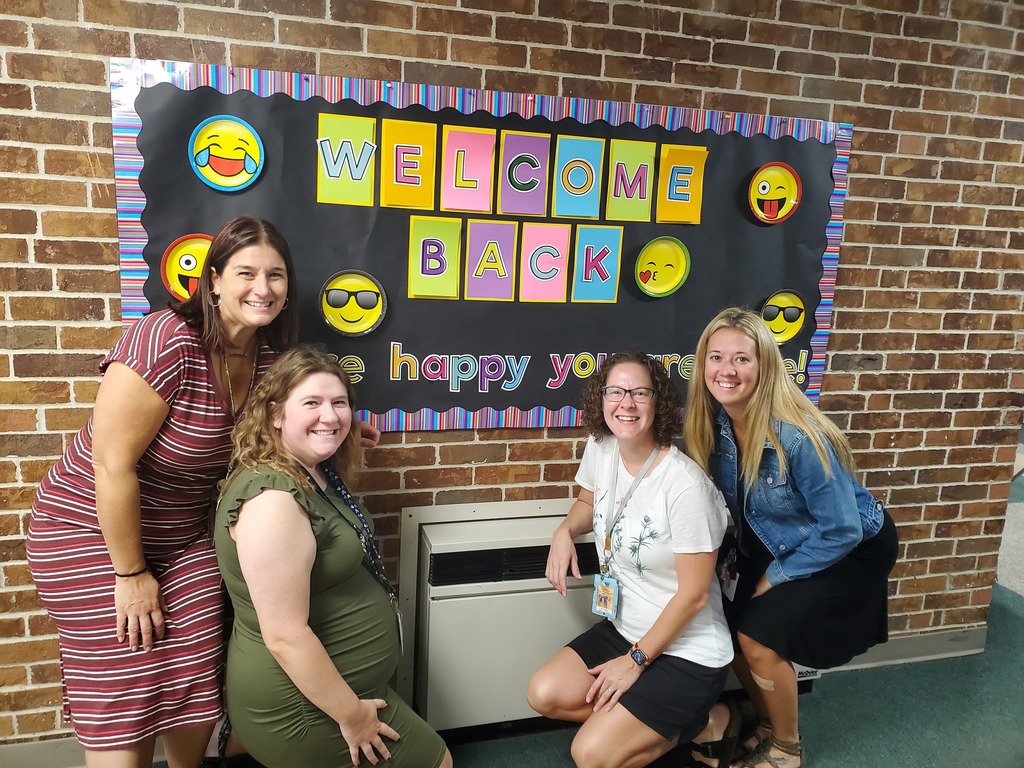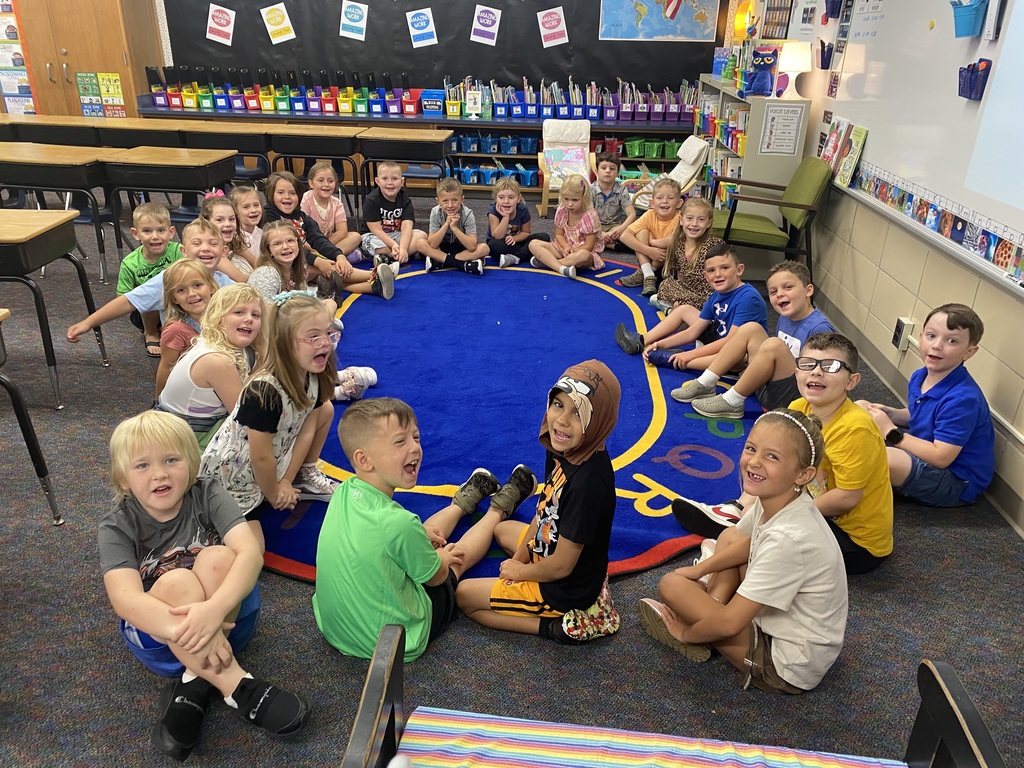 It's good to see you again! #firstdayofschool #tecumsehpublicschools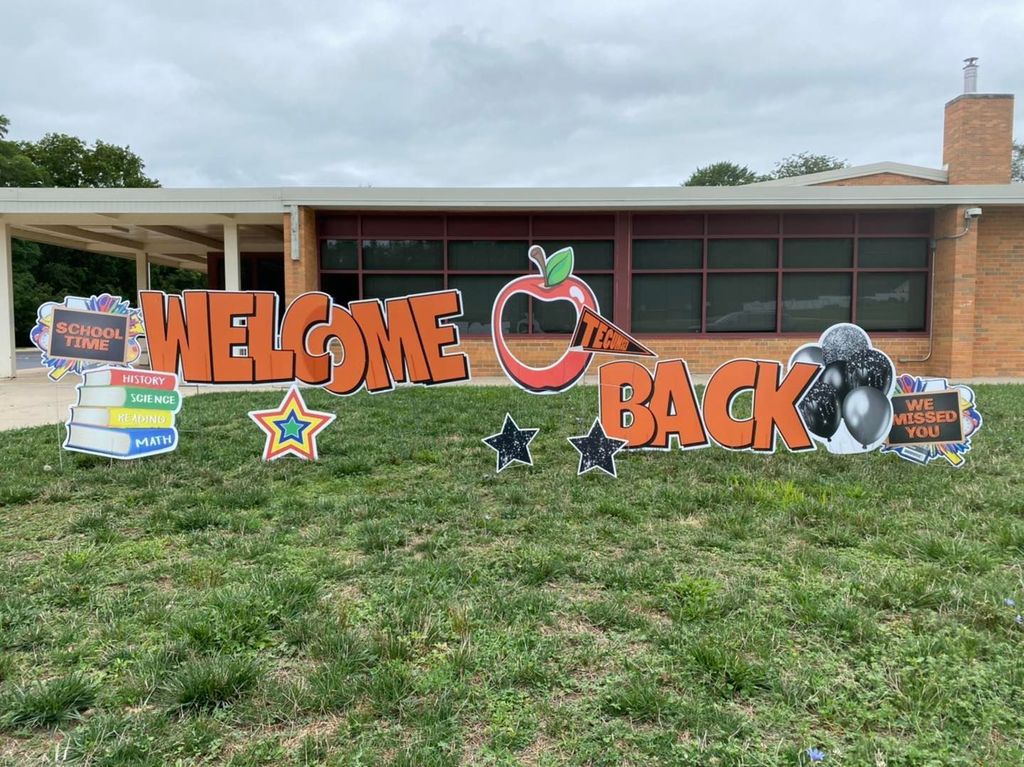 Our Technology Department has been working hard getting the Chromebooks ready for students for the upcoming school year. Right now at Tecumseh Middle School, they're getting them ready for Monday. #tecumsehpublicschools #tecumsehmiddleschool #EveryStudentEveryDay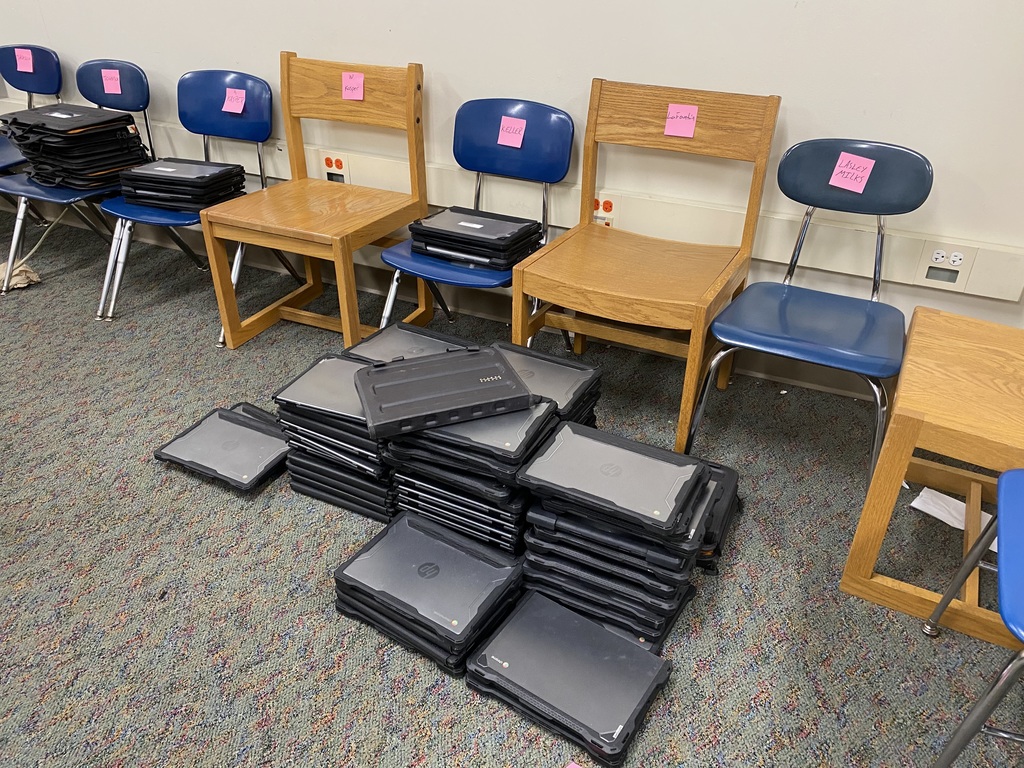 The new sports season is upon us. Just a reminder, for attending home sporting events, we do not accept cash sales for tickets. The District, and other local school districts, take part in digital ticketing for ALL sporting events. It's very easy to purchase tickets online through GoFan. You can also purchase tickets on their app, which you can find in the Apple App Store or Google Play. TPS Athletics GoFan Info ⬇️
https://gofan.co/app/school/MI3685
TPS Athletics Department ⬇️
https://www.tps.k12.mi.us/page/athletics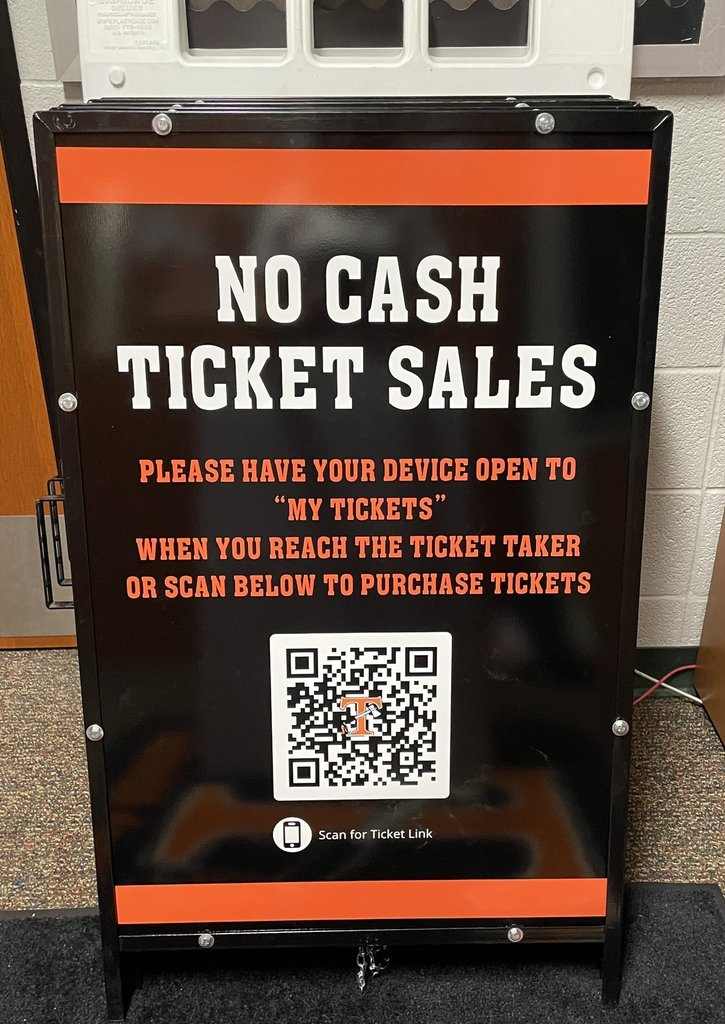 TPS Families: Postcards with bus assignments are being mailed out today. You can also find the bus information in Infinite Campus. 🚌🚌🚌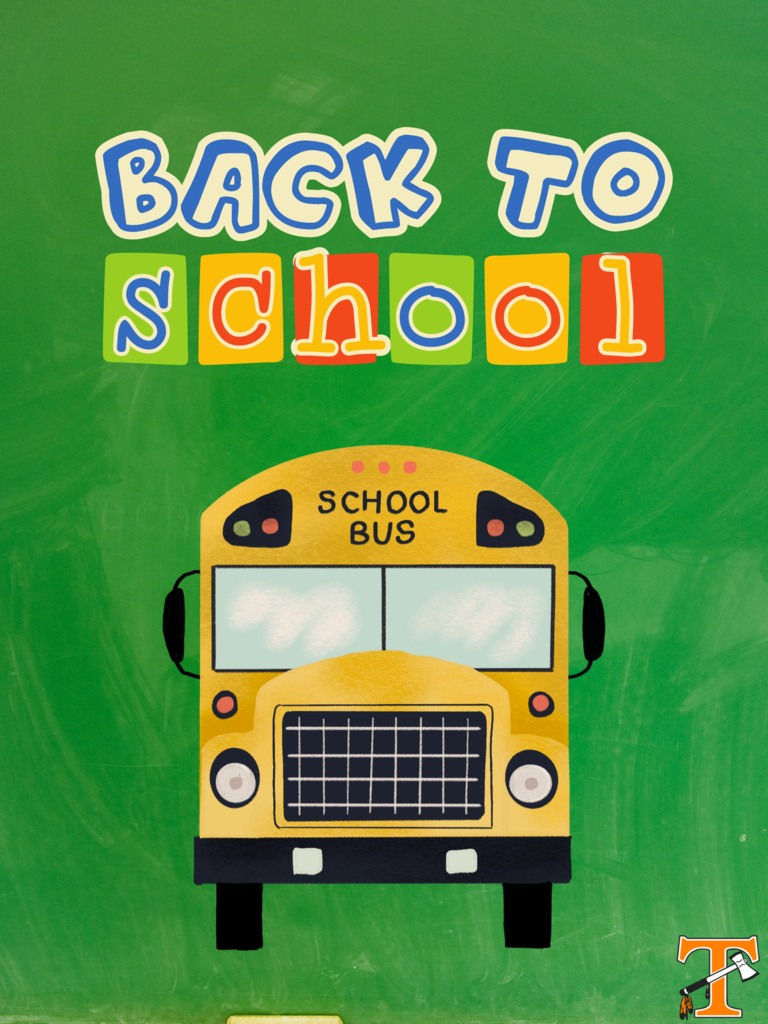 Thank you to WTOL 11 for covering our ALICE training today. Keep an eye out for the story tonight at 5 and 6.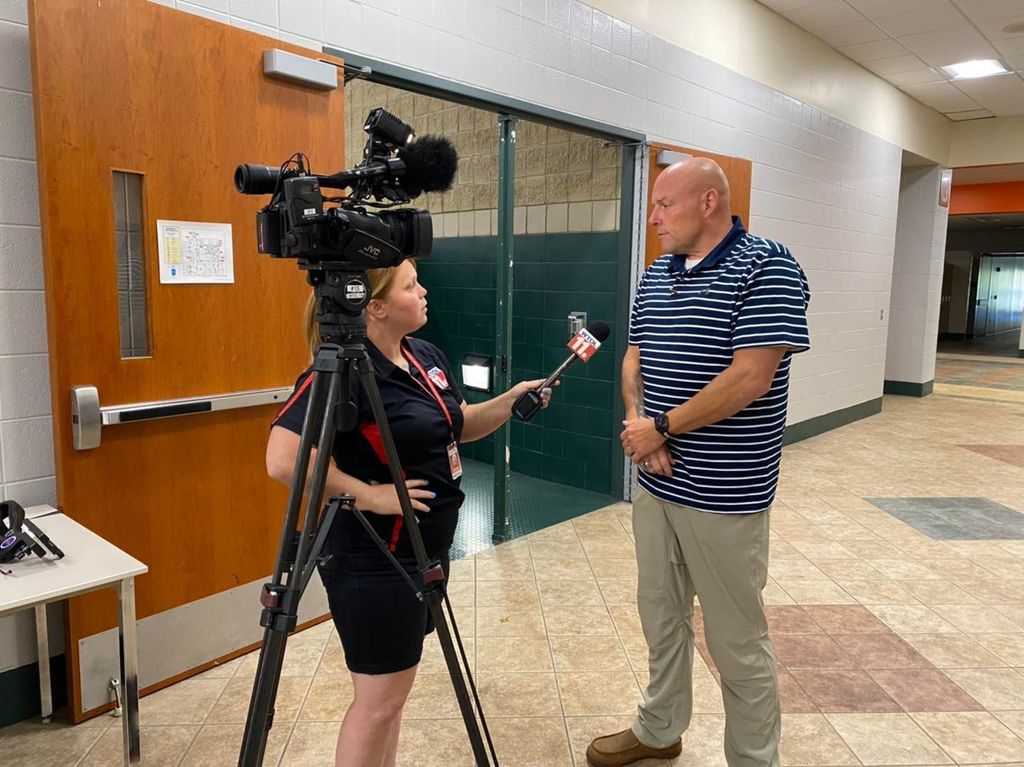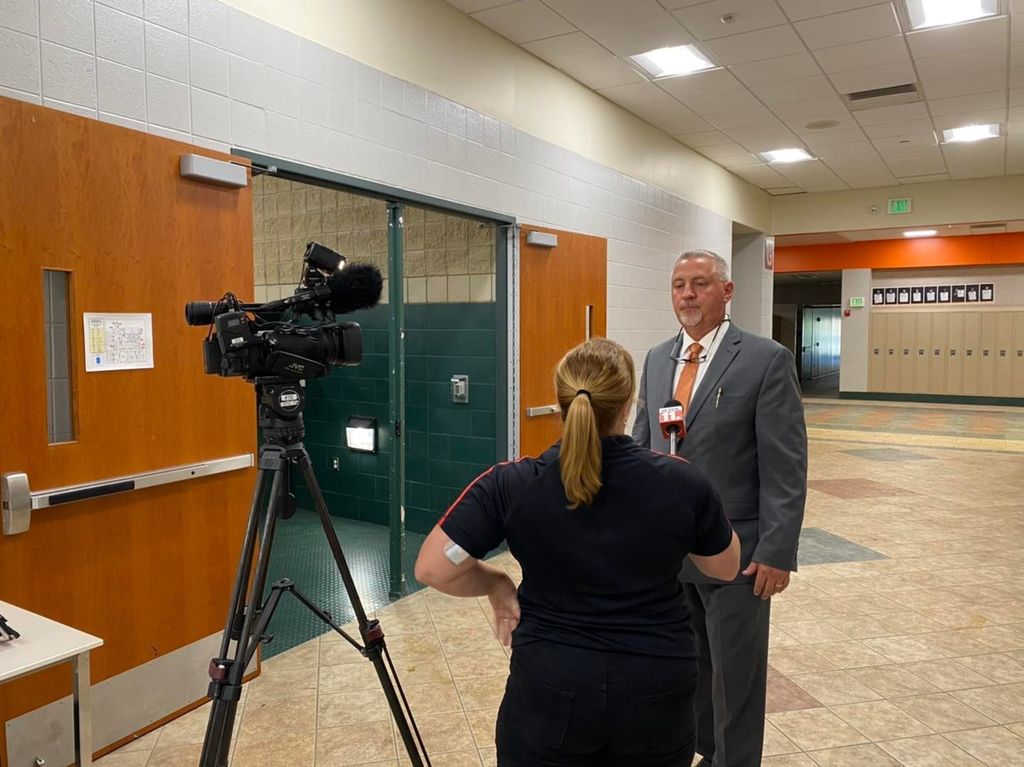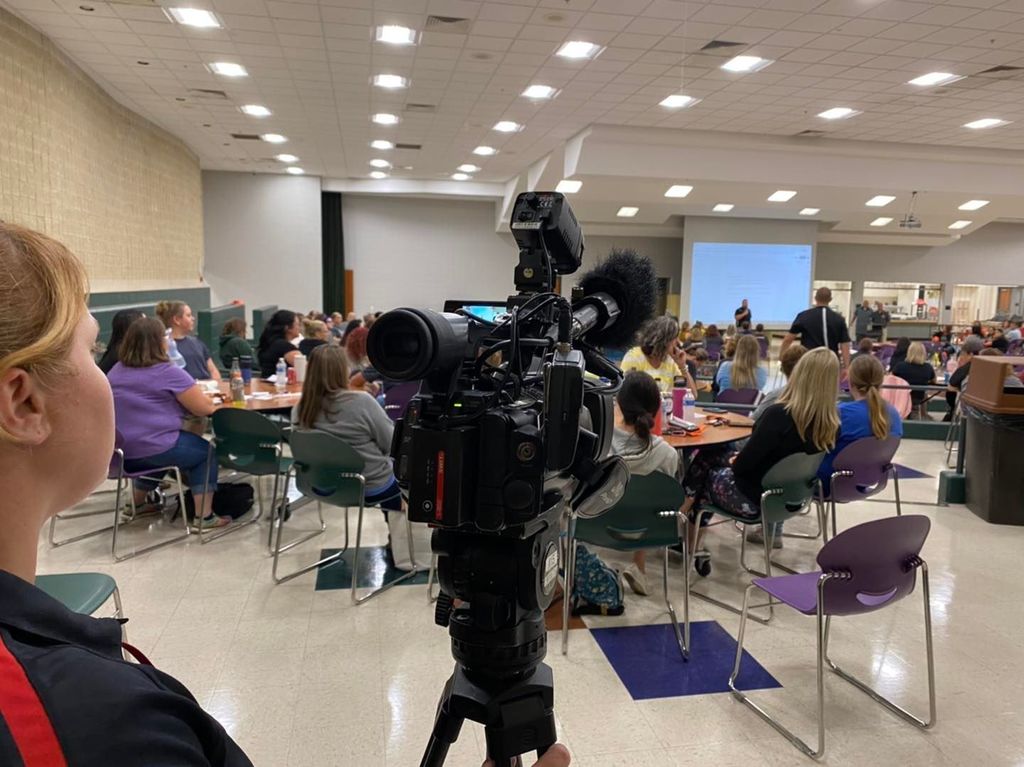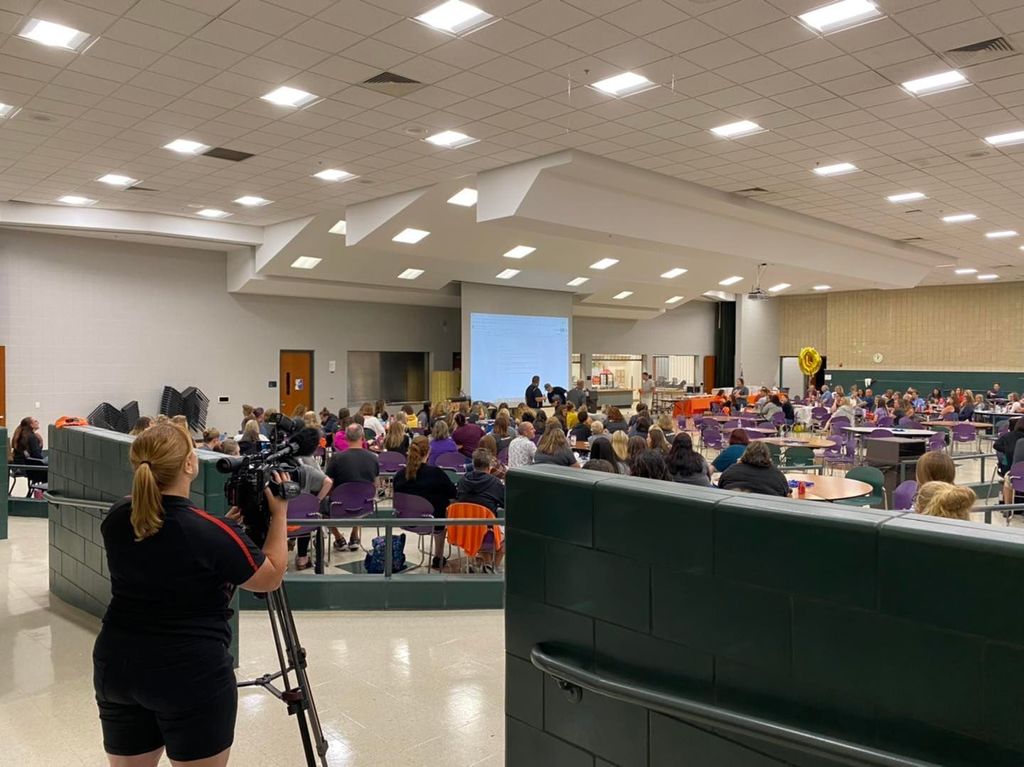 It's the first official day for staff here at Tecumseh Public Schools! Welcome back! Don't forget, our buildings are closed to the public today because of ALICE training. Normal hours will resume on Wednesday.