DON'T FORGET Friday, September 3rd - No School (Labor Day Weekend) Monday, September 6th - No School (Labor Day) Tuesday, September 7th - School Resumes

Thank you to all of our speakers from TPS and thank you to all of those who supported our Food Drive during today's live broadcast with WLEN 103.9fm. Don't forget, you can drop off your donations at any TPS building. Parents, you can send the food with your student or you're more than welcome to drop it off yourself. Your fresh fruit and snacks will go a long way in helping a child in need. Thank you to Community Learning Connections of the Tecumseh Area and all of our supporters in the community.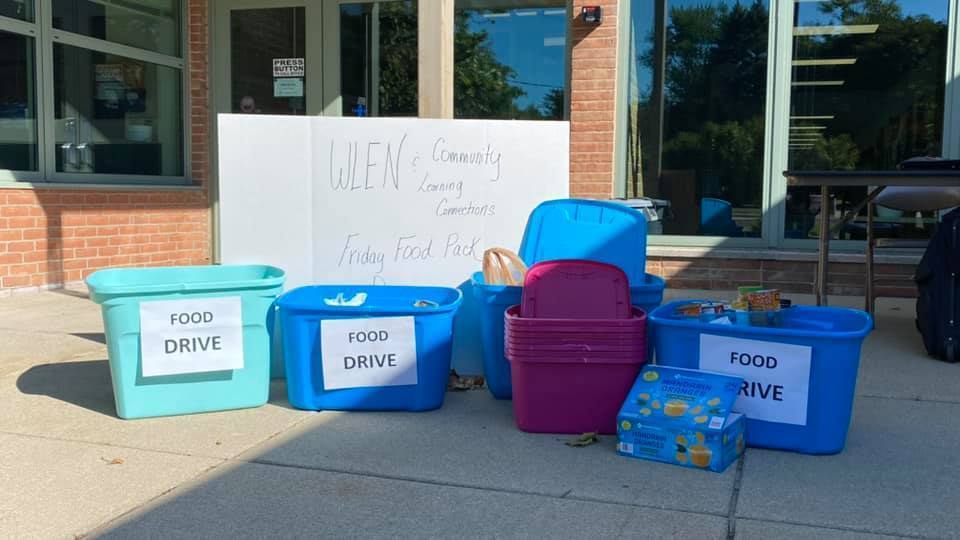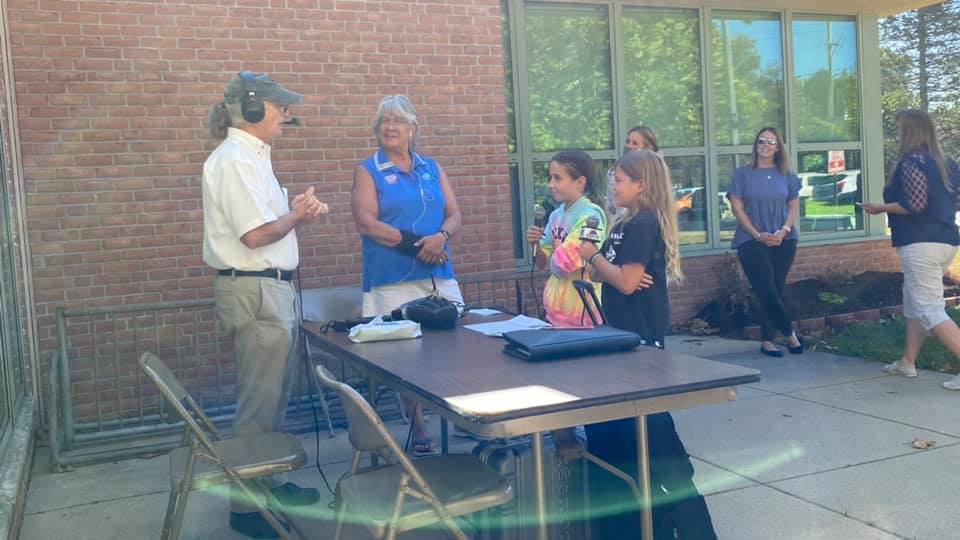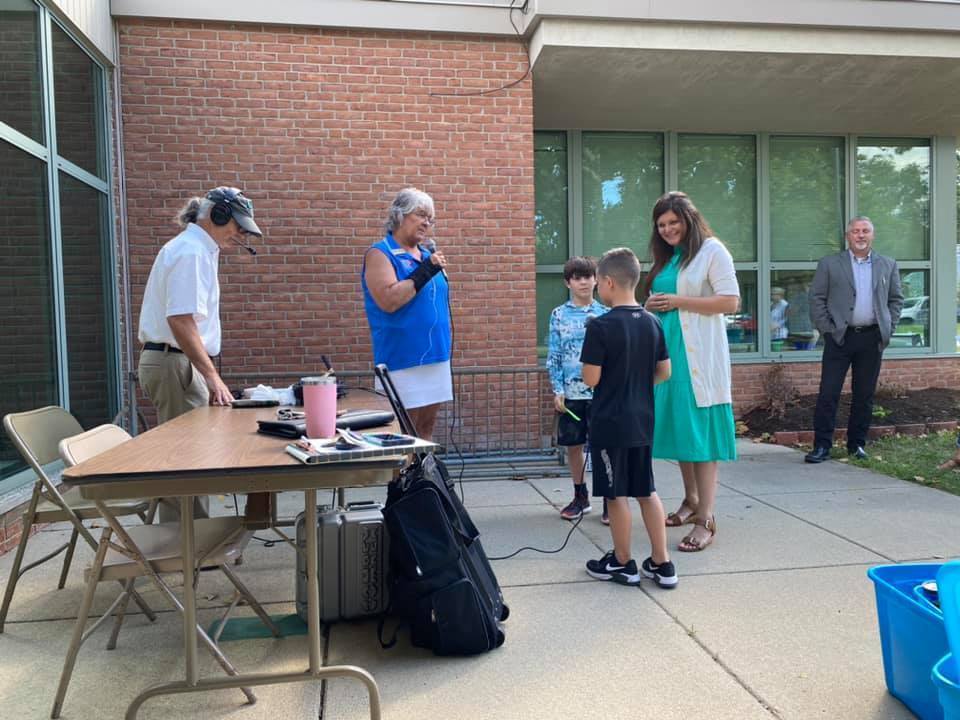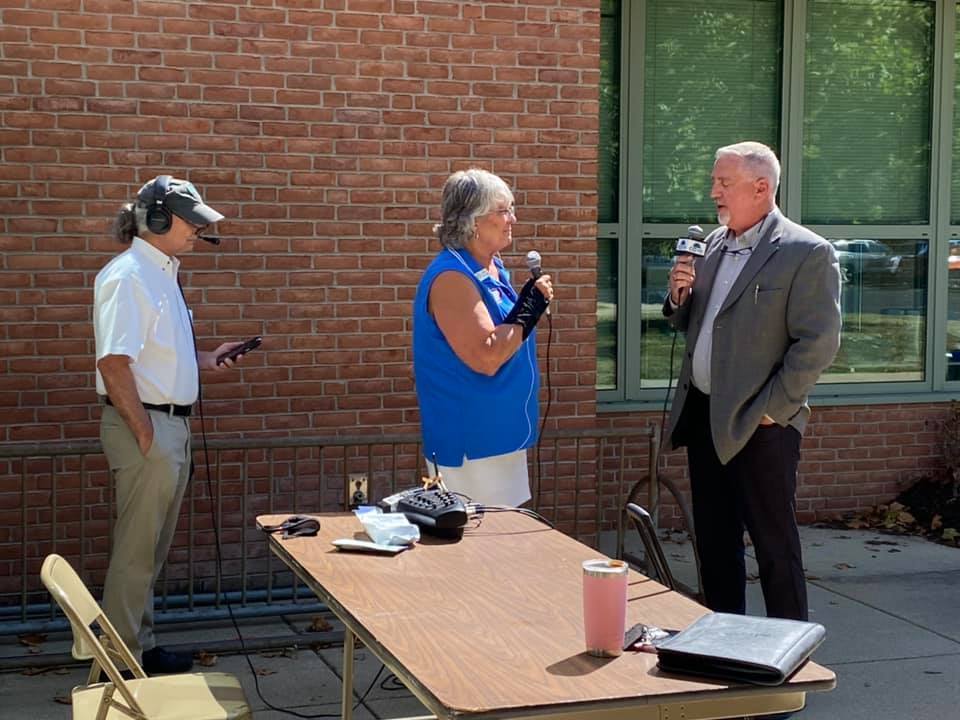 First day of school is in the books!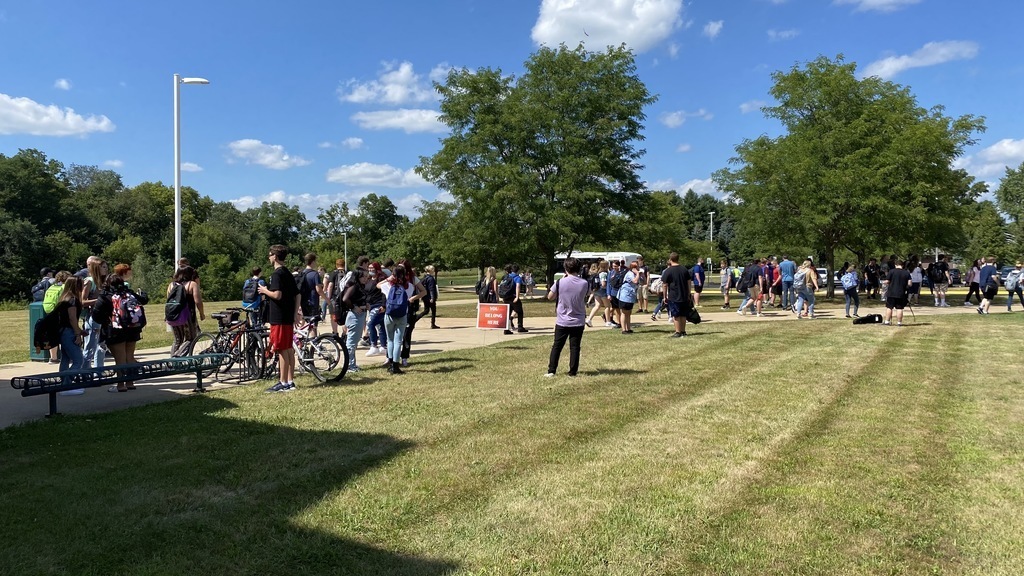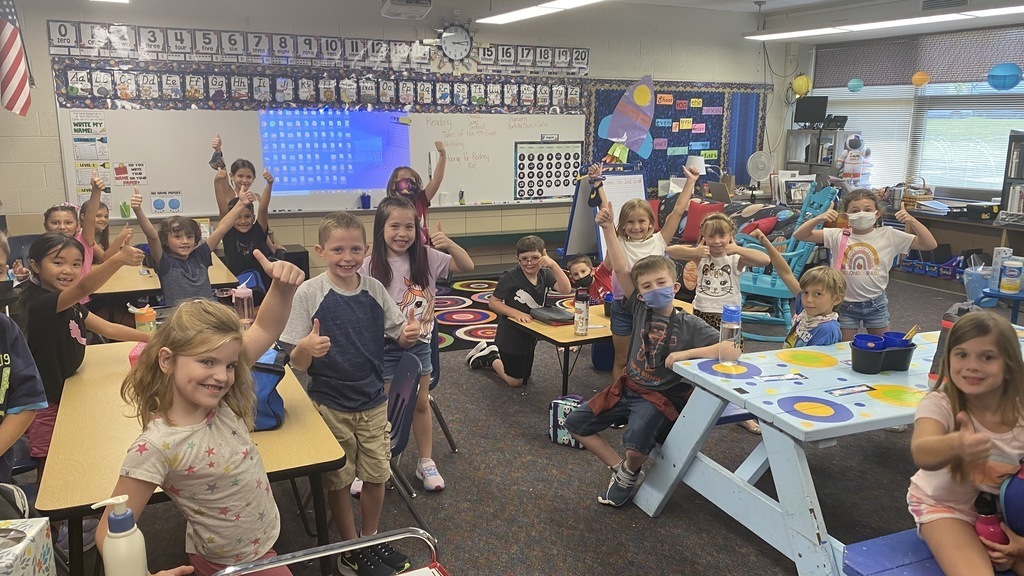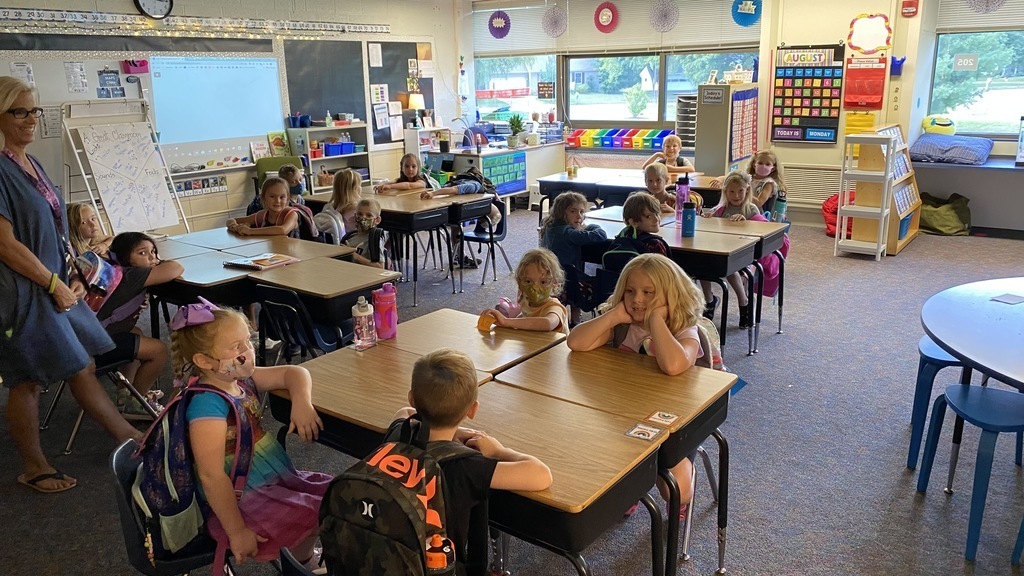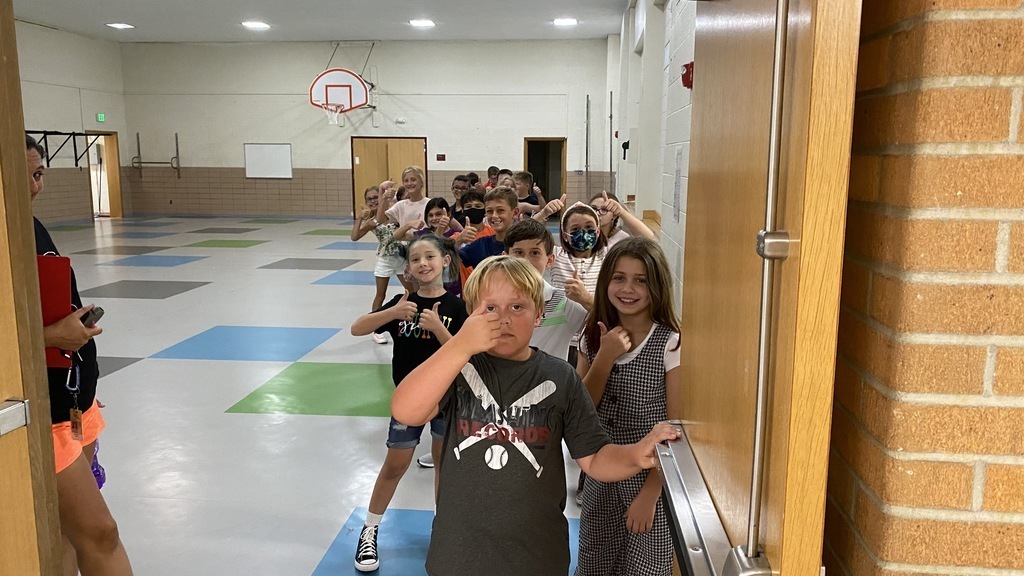 It's the first day of school!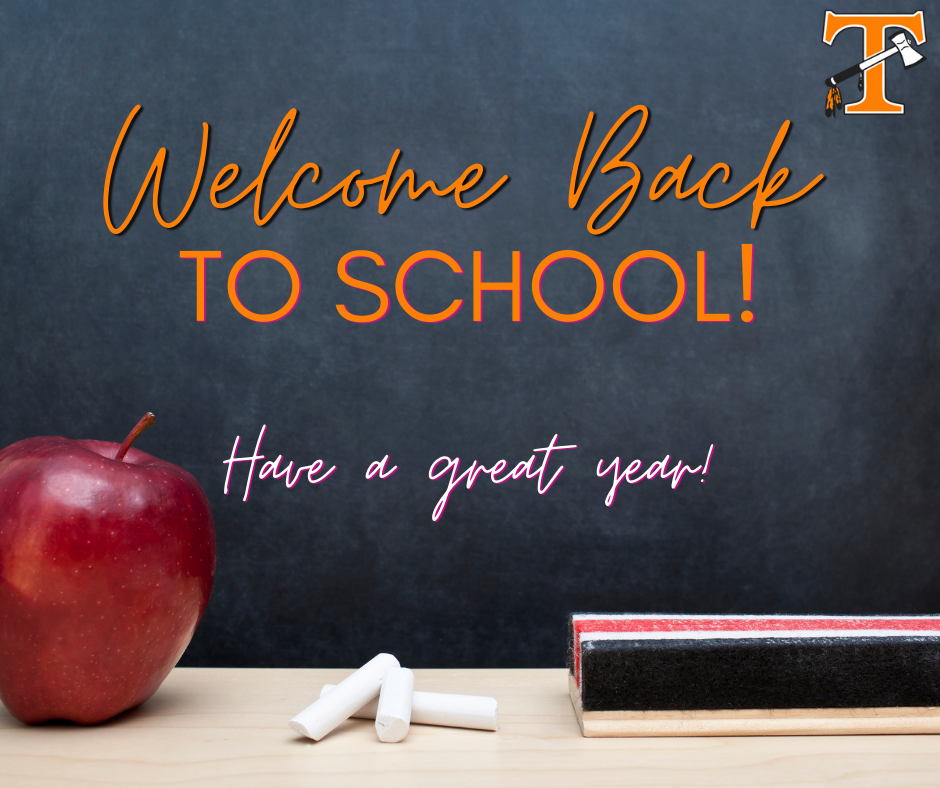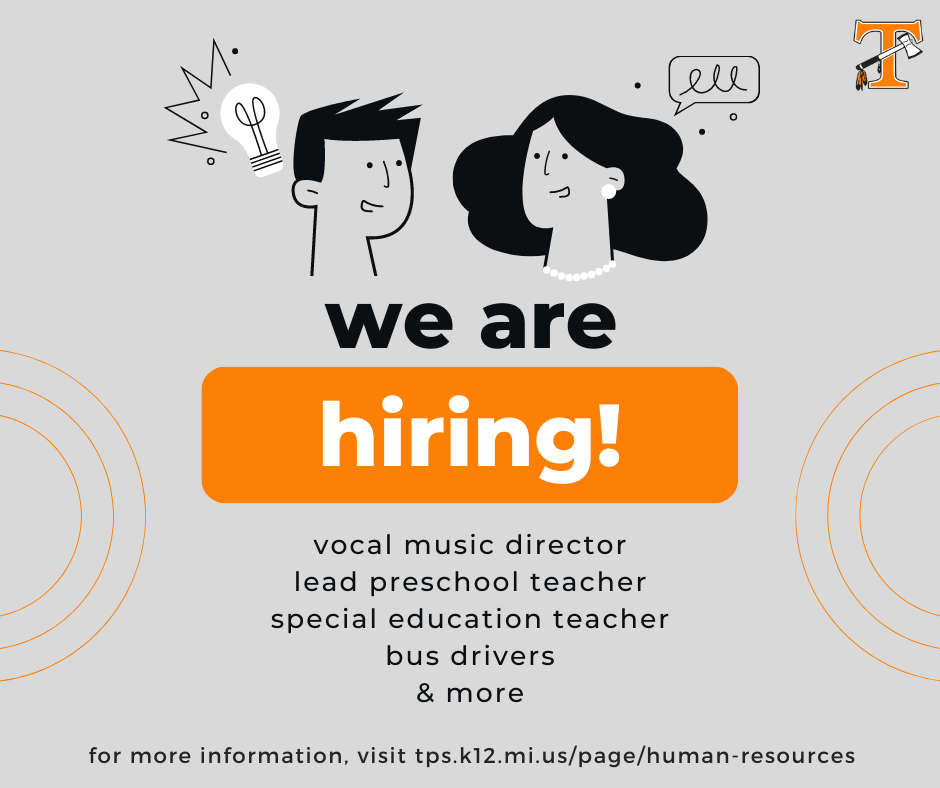 TPS FAMILIES: Check out the quick tidbits graphic. There's some information about our Return to School Update plan. The first day of school for TPS is Monday, August 30th. These procedures you see on the graphic are in place right now for the upcoming school year. That's not all. We have much more information on what to expect at the start of the school year. This information includes questions about COVID-19 vaccine requirements, social distancing practices, quarantining students and more. Check out our full 'TPS Return to School Update' plan:
https://5il.co/vqfw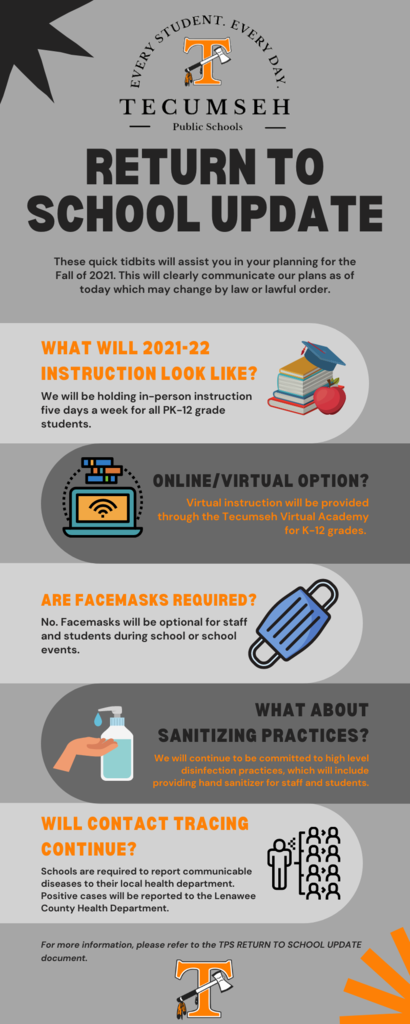 CONGRATULATIONS TO THE CLASS OF 2021!!! Sunday's graduating class is the 155th in Tecumseh Public Schools history. It was a hot day but thankfully the weather cooperated for the event. Congrats, Seniors! We wish you nothing but the best!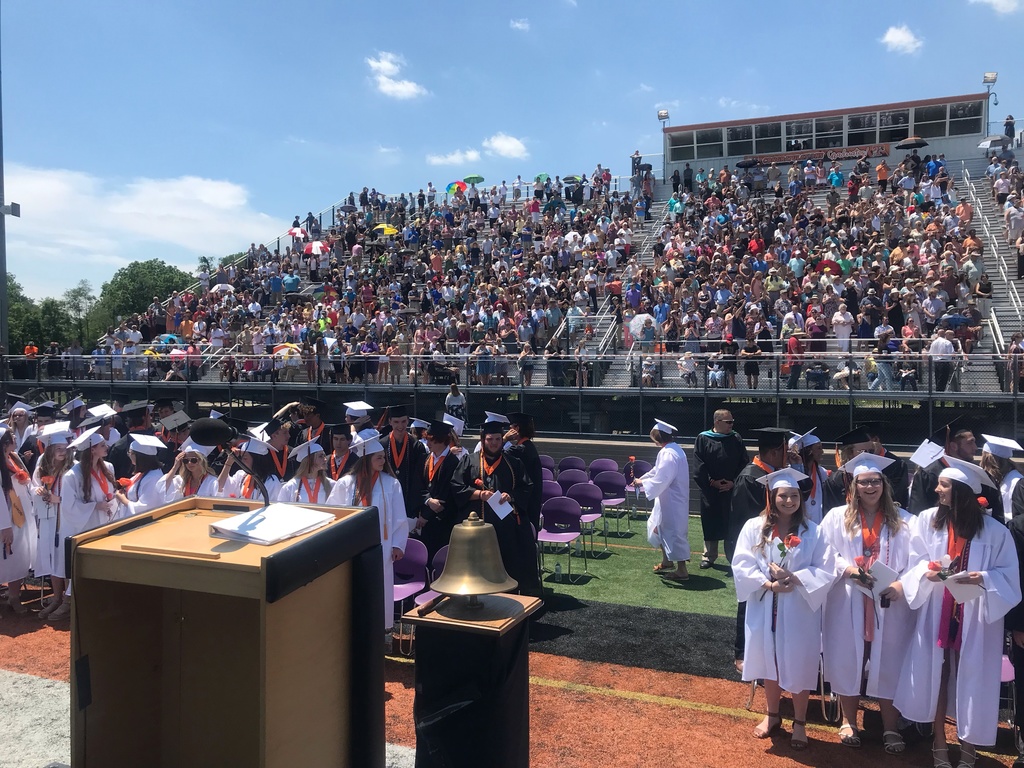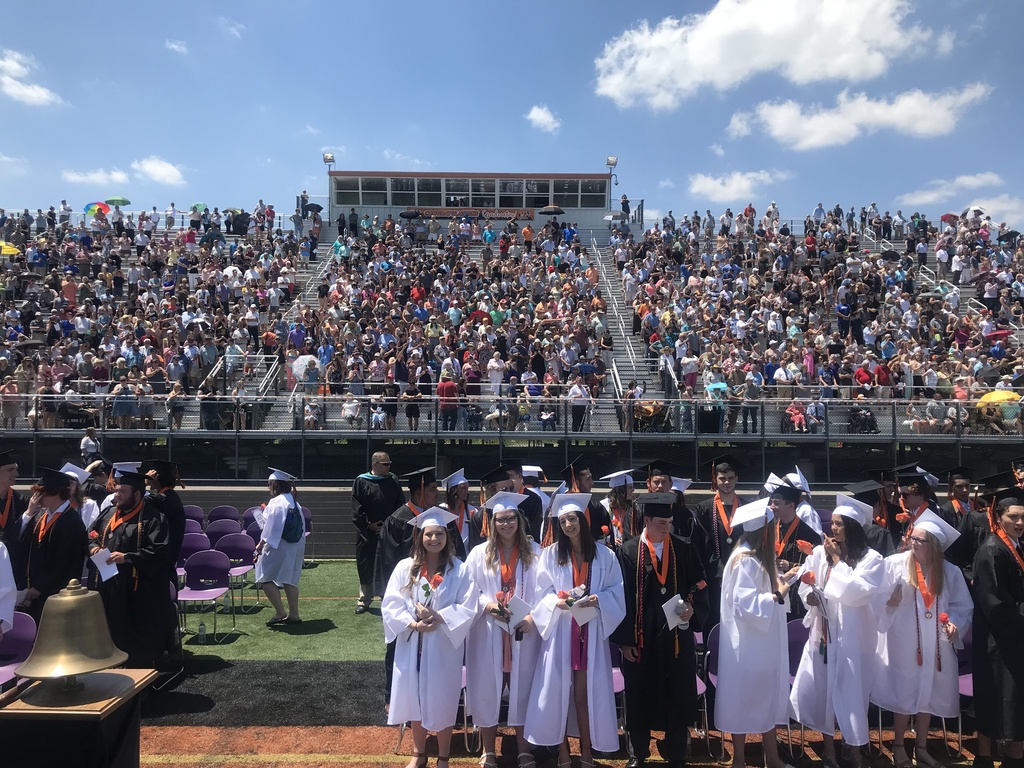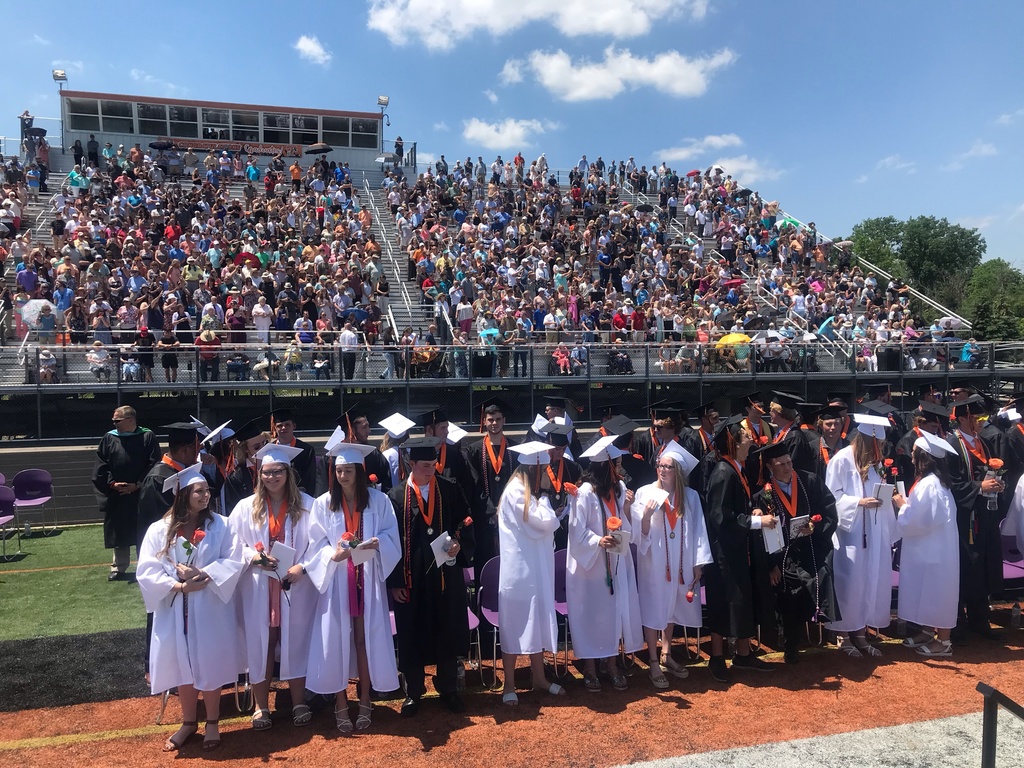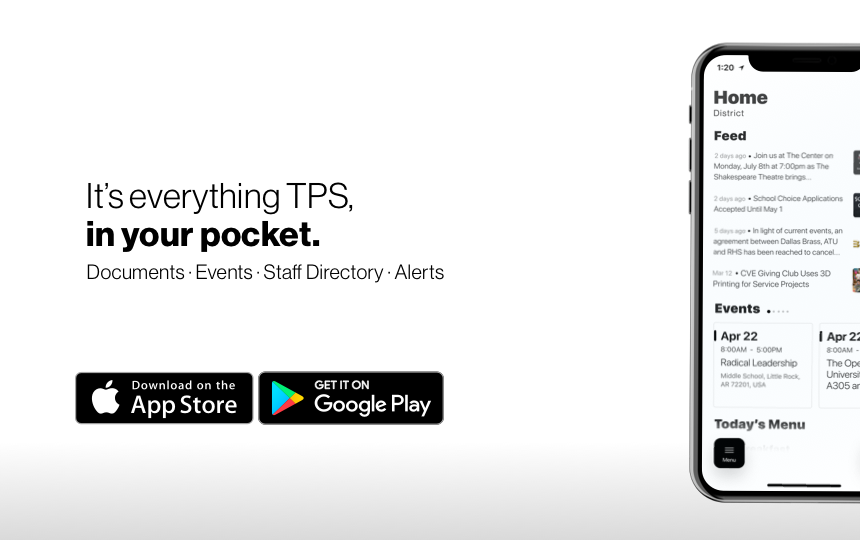 On Tuesday, May 4, we're asking for your support. Voters will have the opportunity to renew the Recreational Millage. The .2488 millage provides funding for Tecumseh Community Pool. Please vote on May 4. Thank you for your support!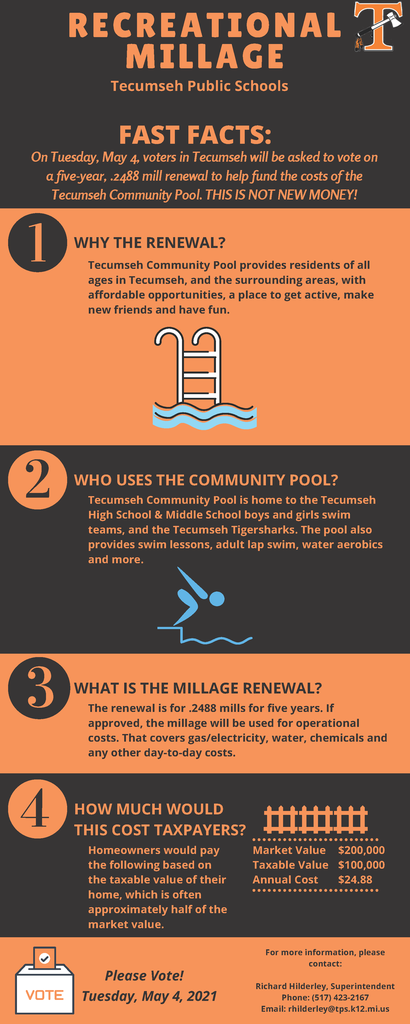 DON'T FORGET Friday, March 19th - Half-day for ALL students, Y5, Kindergarten-12th (early dismissal)

The Blood Drive at Tecumseh High School is just getting underway. The American Red Cross is celebrating the fact that March is Red Cross Month by renewing calls for needed blood, platelet and plasma donations. A year ago, many things in the world paused due to the COVID-19 pandemic. But the need for blood never stopped. Today, students and staff are doing their part to help out. Blood donations are essential and the American Red Cross is urging individuals who are healthy to make an appointment to donate blood. For more information:
https://www.redcross.org/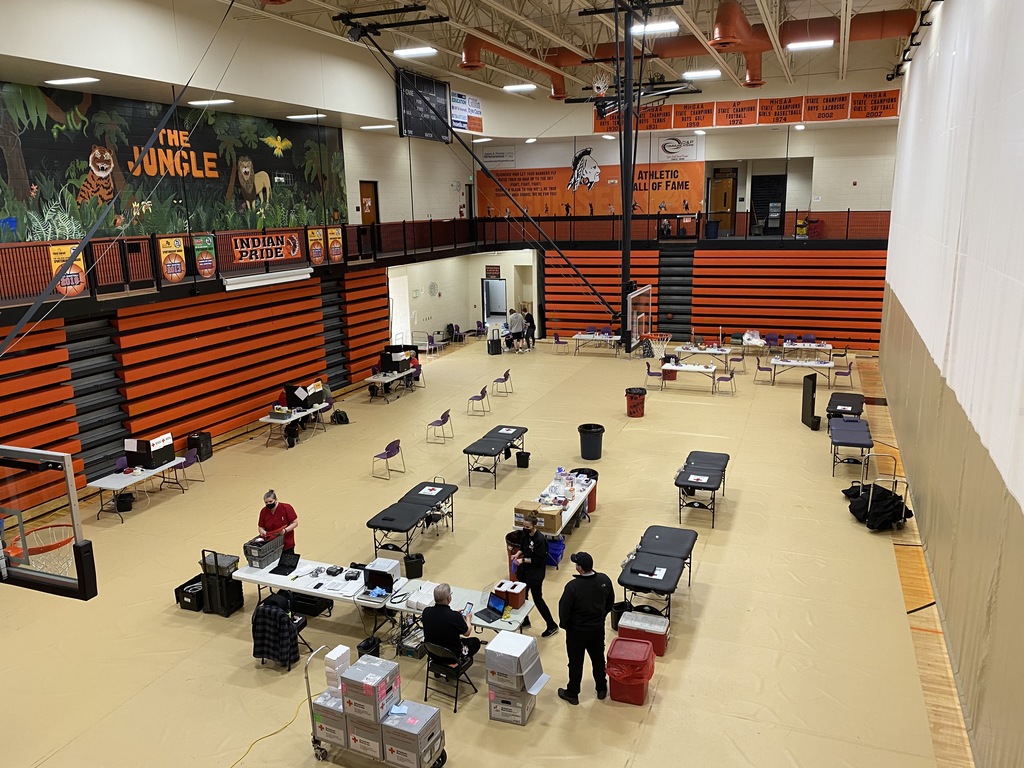 This Saturday, March 13th, there will be a free community event for teen girls and their female mentors and caregivers. The program runs from 10am-12pm. The event is open to 6th-12th grade girls. The virtual event is being put on by ROX (Ruling Our eXperiences) & The Center for Family Safety and Healing. The two-hour program is called 'I Matter.' It is focused on educating teens about healthy relationships, confidence and the collective strength of girls. Program topics include, Managing Stress & Anxiety, Self-defense, Healthy Relationships & Boundaries and Digital Dating. To register:
https://www.eventbrite.com/e/i-matter-2021-tickets-138439475197?fbclid=IwAR2OCbuMdueg7wewJ-WKR2_PkUu6nQ0-bReEg-STKKSICkyY_HwnnpXOhtM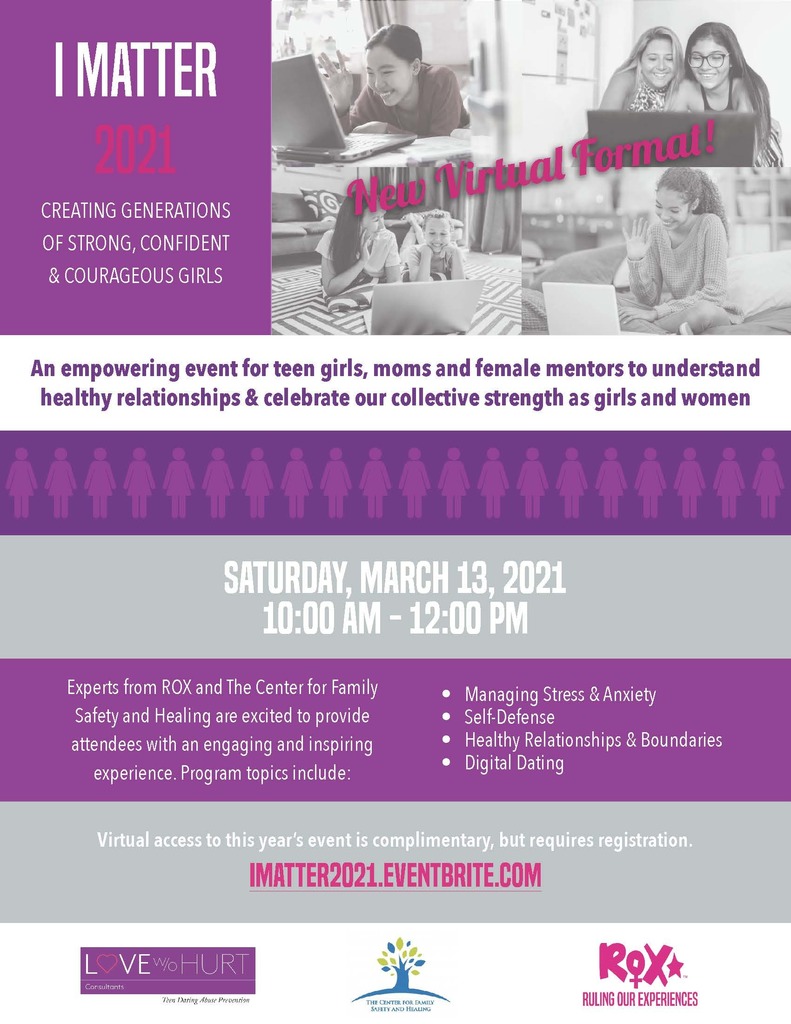 THIS WEEK! It's TICWSS Spirit Days this week at Tecumseh High School. TICWSS game has been moved to THURSDAY, MARCH 11th. JV plays at 5:30pm and Varsity at 7pm.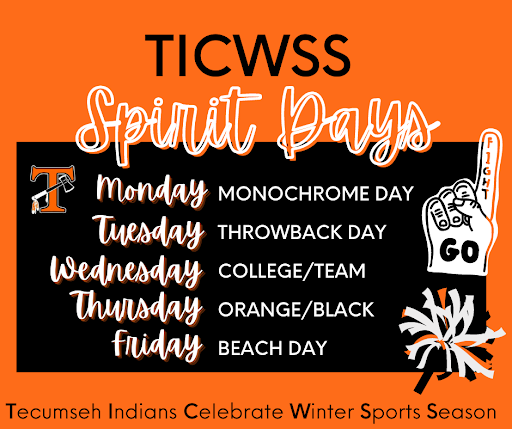 THIS WEEK Wednesday, February 24 – • Conferences for Kindergarten-4th Grade (conferences are from 5pm-8pm) Thursday, February 25 – • Half-day for K-4 students only • Conferences for Kindergarten-4th Grade (conferences are from 1pm-3pm & 5pm-8pm) Friday, February 26 – • Virtual day for ALL STUDENTS

REMINDER Friday, February 19th - Half-day for ALL students, Y5, Kindergarten-12th (early dismissal)

DON'T FORGET Food pickup is today from 10:30am-12:30pm at Tecumseh High School. The normal schedule will resume next Tuesday.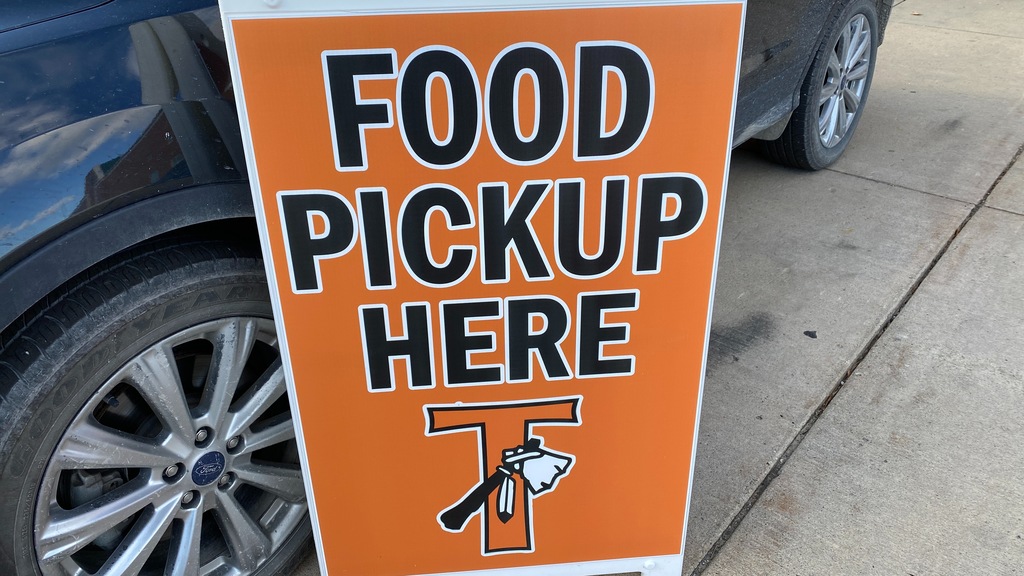 DON'T FORGET! There's no school for ALL students on Monday, February 15th because of Presidents' Day. School resumes on Tuesday, February 16th.

LOOKING AHEAD: Monday, February 15th - No school for ALL students, Y5, Kdg-12th grade (Presidents' Day) --- Tuesday - February 16h - School resumes --- Friday, February 19th - Half-day for ALL students, Y5, Kdg-12th (Early Dismissal). Half-day Teacher PD (PM)

Art and Design students at the high school honing their skills in using the printmaker. This printmaking project consisted of students creating collagraphs and used the professional press. Nice work! Printmaking is an art form consisting of the production of images. It's usually on paper but it occasionally can be done on fabric, parchment, plastic or other support.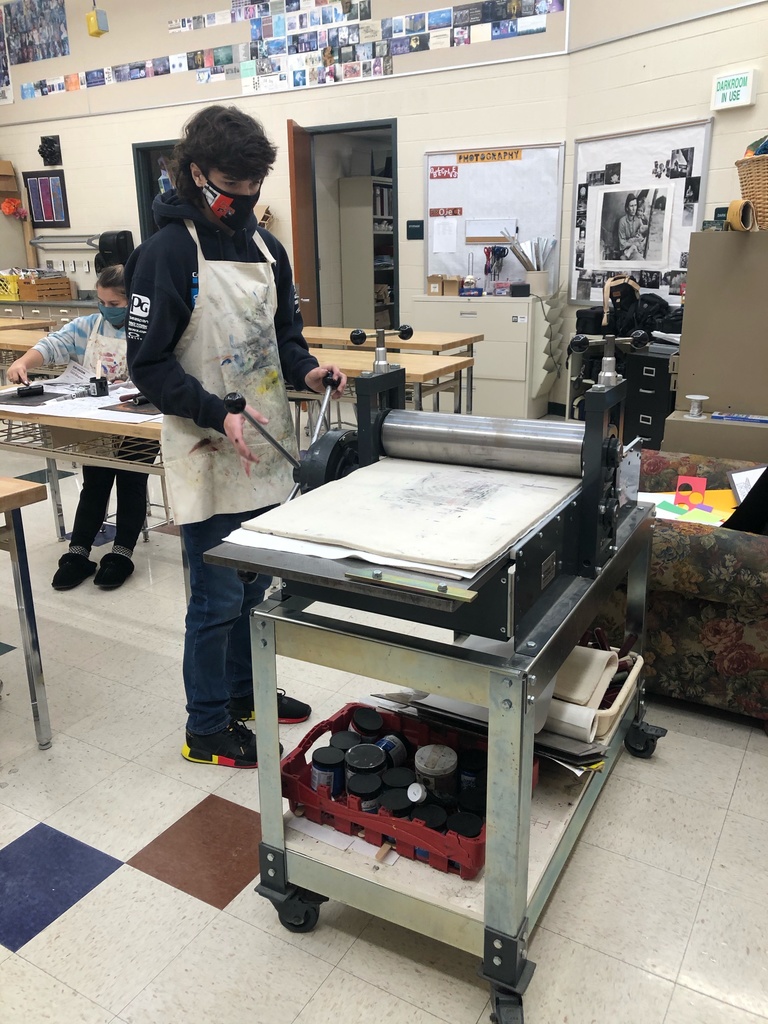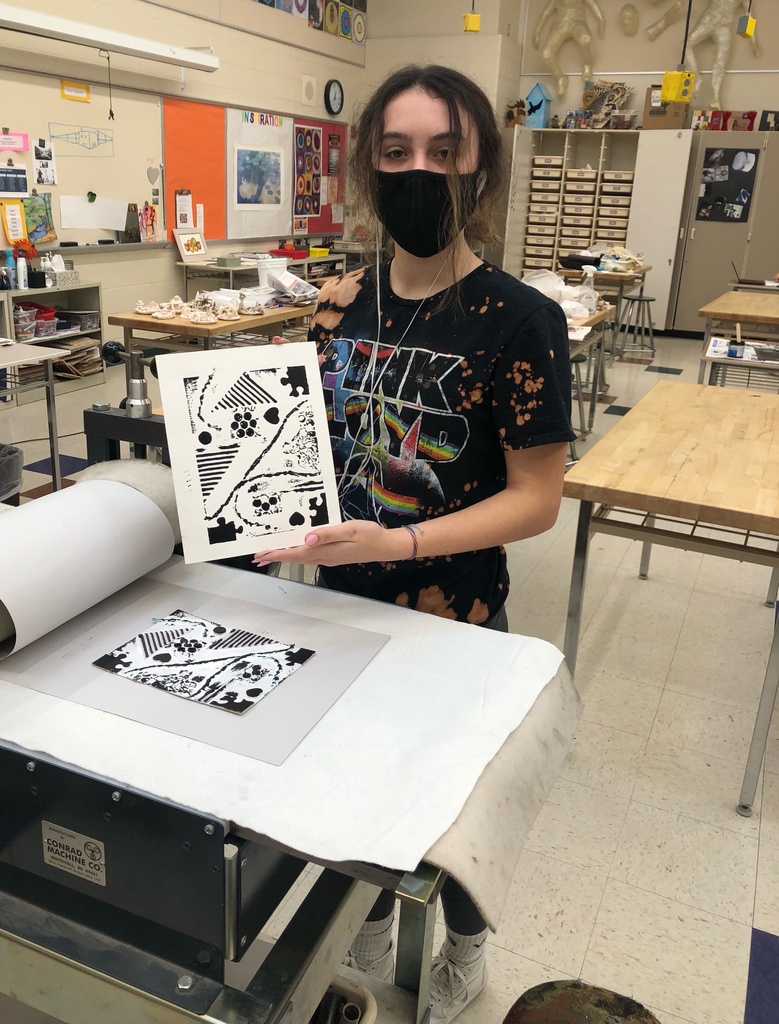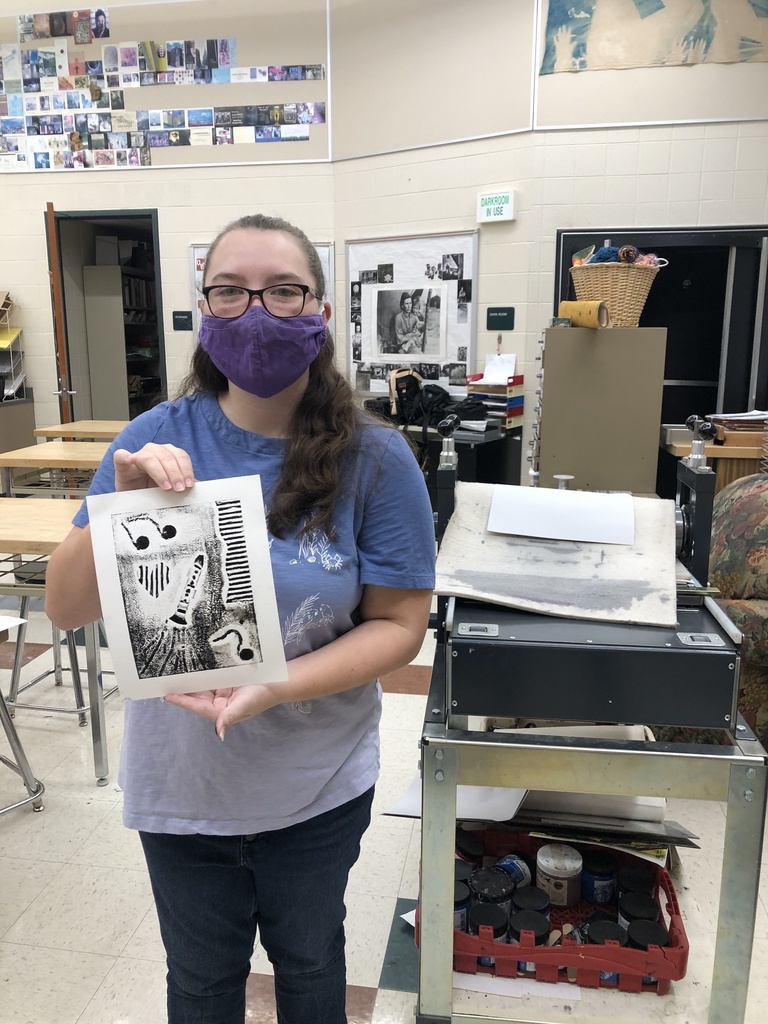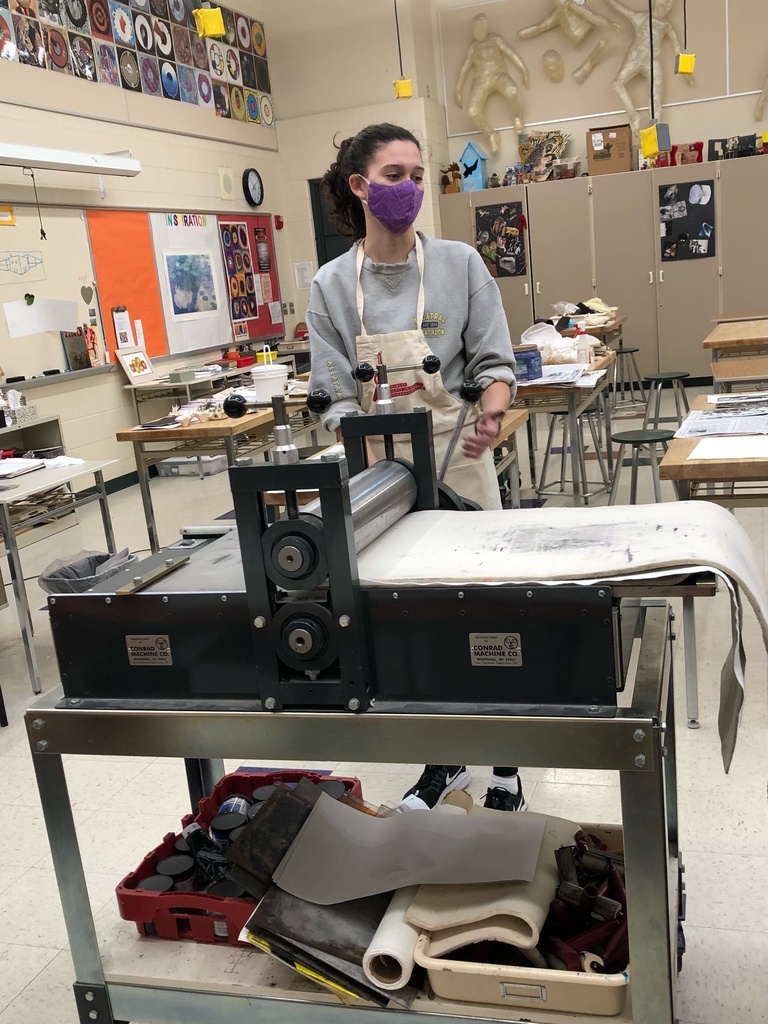 COMING UP Tuesday-Thursday, January 26-28 - EXAMS for 5th-12th Grade Students (full days) Friday, January 29 - End of 2nd 9-weeks - end of 1st semester